Meet 'Queer Eye' Makeover Subject Ryan Dyer (aka DJ High Def)
Netflix's 'Queer Eye' features Ryan Dyer, a 37-year-old DJ who hasn't changed his style since he was 21. The Fab Five give his life the ultimate remix.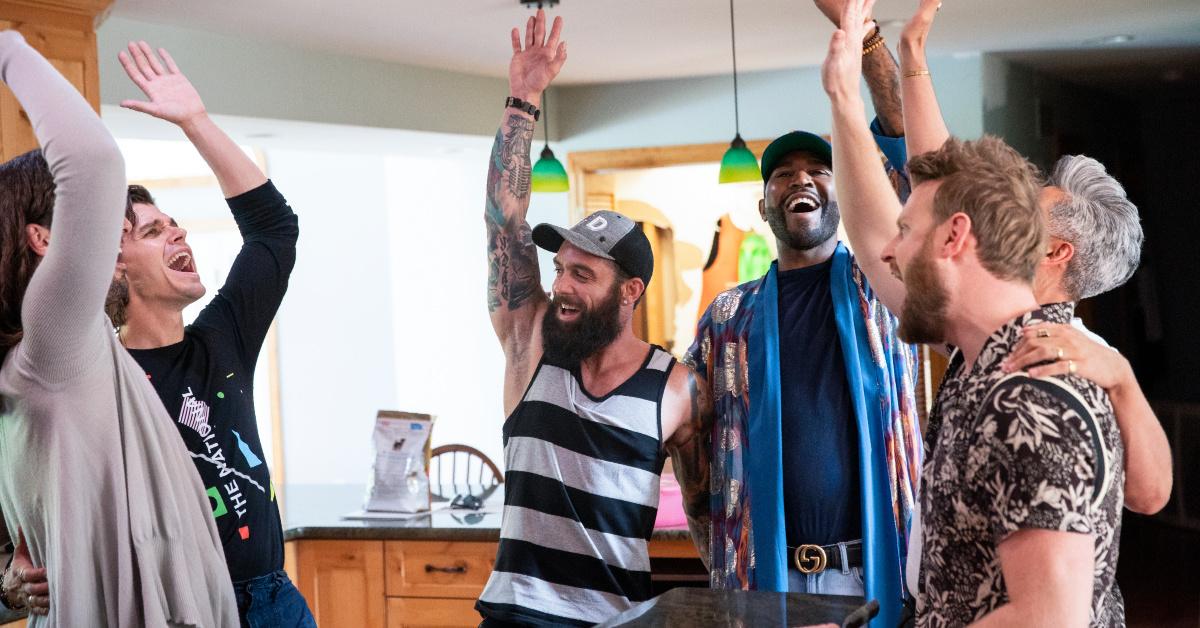 There's a new season of Queer Eye on Netflix and honestly, there has never been a better time to watch such a wholesome, thoughtful, perfect show. Each episode features the inimitable Fab Five (Antoni Porowski, Bobby Berk, Karamo Brown, Jonathan Van Ness, and Tan France) along with one lucky subject who receives a total makeover — or "make better" as the Fab Five call it.
Article continues below advertisement
One of the lucky Queer Eye subjects in Season 5 of the show is Ryan Dyer aka DJ High Def. He's a DJ who works in the Jersey Shore — and he's almost definitely met the gang from MTV's Jersey Shore.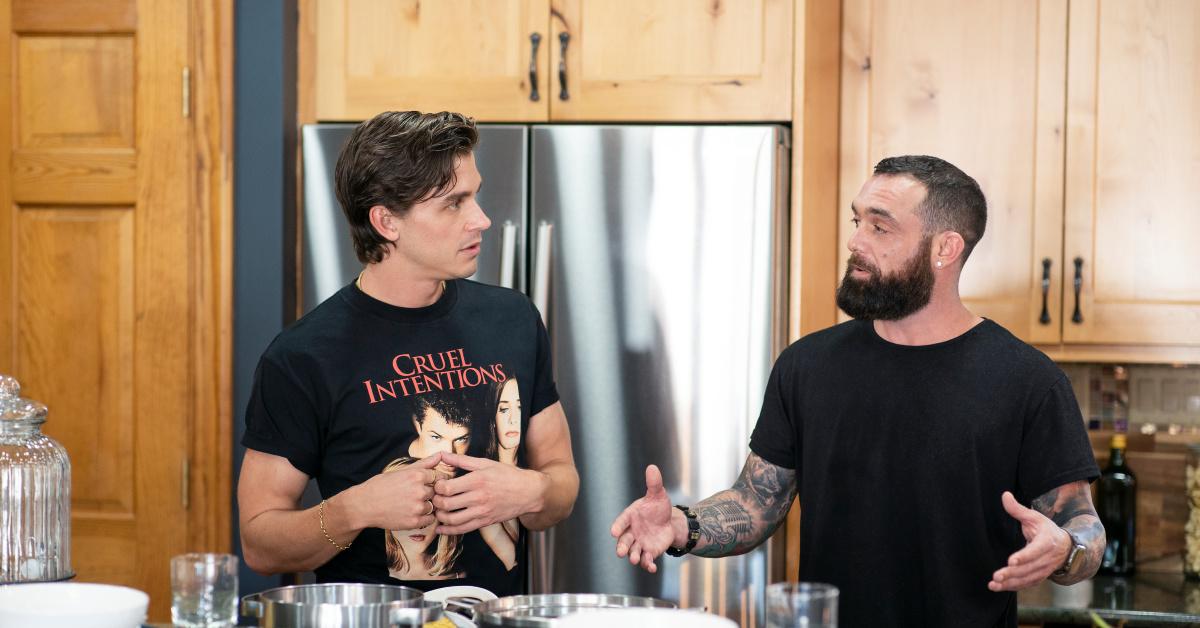 Article continues below advertisement
Meet 'Queer Eye' subject Ryan Dyer aka DJ High Def.
Ryan is the subject featured in Season 5, Episode 6 of Queer Eye. His episode is entitled "DJ's on Repeat." A quick scroll through his Instagram profile reveals his pre-makeover style. Lots of tank tops. Lots of flat-billed hats. Plenty of camo. He says his style hasn't changed much since he was 21 years old. He's now 37.
Ryan works as a DJ at three of the biggest venues in New Jersey, including Jenk's — a bar that MTV's Jersey Shore cast members have been frequenting for years. When he's not DJ-ing it up at a Jersey Shore club, Ryan works as a property manager along with his dad and brother. As the middle child of a tight-knit Italian-American family, Ryan refers to himself (in a tongue-in-cheek manner) as "the troubled one."
Article continues below advertisement
Both of Ryan's brothers are settled down with families of their own, but Ryan is still living the single life. He assures viewers that he is "very much the cool uncle," though. He told the Fab Five that he's ready to settle down, but he hasn't been meeting the right women.
Article continues below advertisement
Ryan's parents, Jeff and Susan, were the ones who nominated him for the Queer Eye makeover. "Ryan has a really good heart," his mom said, "but I believe this DJ business is holding him back, and I feel that something is missing in his own life that would give him that happiness and joy." His dad agrees, saying, "I think even though he, on the side, does DJ-ing, I think Ryan is not happy because he's really missing that significant other in his life."
Ryan recently purchased a home that he was intending to share with a wife and kids, but right now he lives with two roommates — who also happen to work in the nightlife industry. "It feels more like a frat house than a family home," Antoni says when telling the rest of the Fab Five about Ryan's situation. The Queer Eye guys then agree: "It's time to remix this DJ's life!"
Article continues below advertisement
We don't want to spoil too much of the episode because watching the guys work their magic is one of life's truest delights, but suffice it to say: The Fab Five are at the top of their game when it comes to helping Ryan take his life to the next level. You know it's gonna be a good episode when the teaser shows Tan telling Ryan to burn his many, many tank tops.
You can stream Ryan's episode of Queer Eye — along with the rest of Season 5 — on Netflix now.