How Is Quincy Jones's Health? The Legendary Music Producer Had a Food-Related Scare
How is Quincy Jones's health? In June 2023, the legendary record producer was in the hospital following a food-related scare. Here's what to know.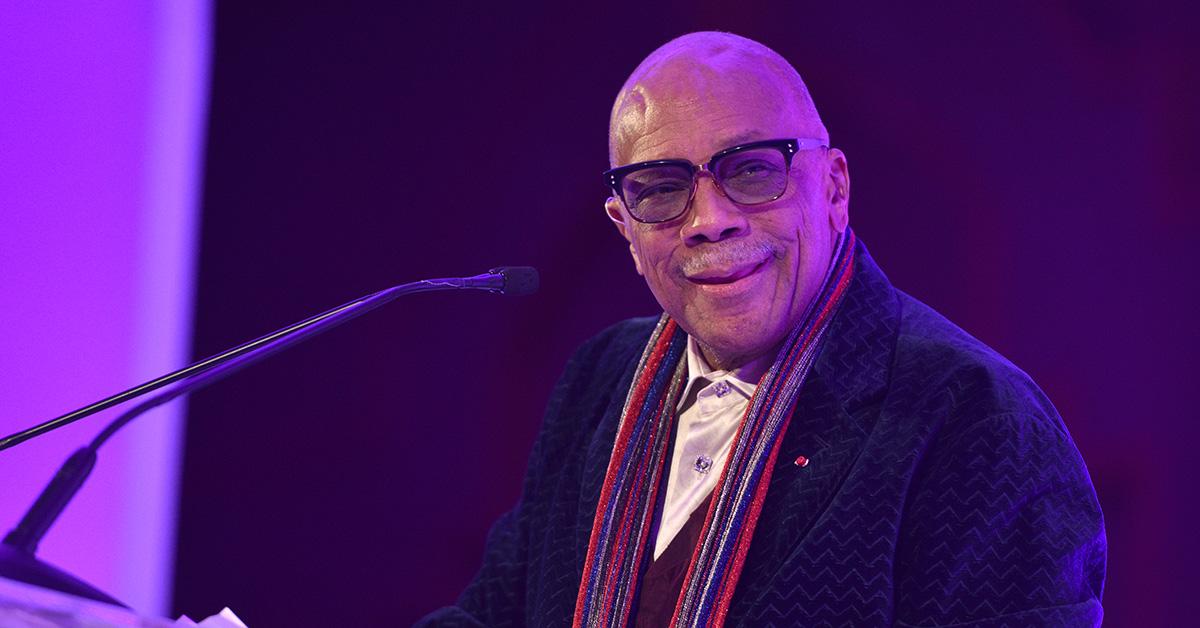 Record mogul and producer Quincy Jones was taken to the hospital on June 17, 2023, following reports of a food-related health scare. Thankfully, the composer, who is now 90, headed home soon after the incident.
Given Quincy's advanced age, though, and the fact that he was in the hospital, many are curious about the music legend's overall health. Here's what to know.
Article continues below advertisement
How is Quincy Jones's health?
Quincy went to the hospital in June 2023 after he reacted badly to some food that he had eaten. According to an interview with TMZ that his rep gave following his hospitalization, Quincy called 911 just to be safe. Shortly after arriving at the hospital, though, Quincy returned home and it was determined that he was OK. Reports also suggest that he never lost consciousness, and was in "great spirits" following his hospitalization.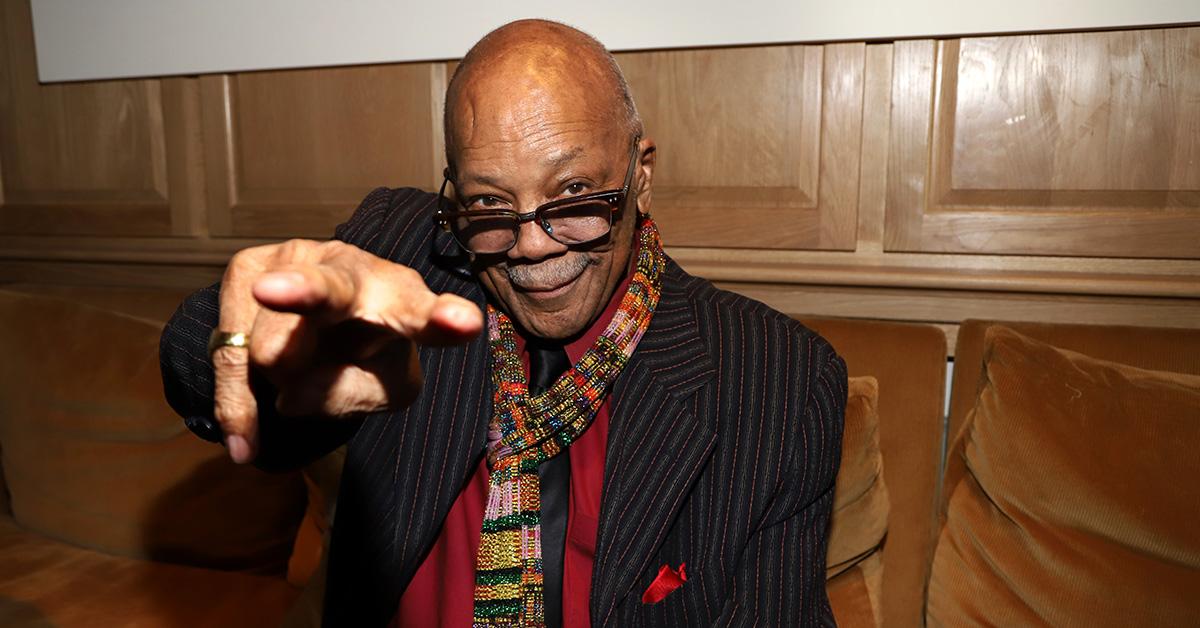 Article continues below advertisement
Quincy had a brain aneurysm almost 50 years ago.
In 1974, Quincy was diagnosed with a life-threatening brain aneurysm. The aneurysm was so severe that he began preemptively planning a memorial service for himself, believing that his days were numbered. Quincy ultimately survived, and he even attended his own service.
Quincy recovered from his aneurysm after receiving two surgeries which left six steel pins in his head. He was also rushed to the hospital in 2015 with shortness of breath, although that incident was also not serious. The composer once believed that he wouldn't make it to see 50.
Article continues below advertisement
Quincy has also been open about his mental health struggles.
In addition to his struggles with his physical health, Quincy has also opened up about the struggles he's faced with his mental health.
"I actually had two brain aneurysms," Quincy said in an interview. "So I guess I would classify as having some experience with trauma to the brain. Also, my mother suffered from mental illness."
Article continues below advertisement
"She was a brilliant woman who spoke several languages and had degrees from several colleges, but she had this condition that debilitated her, which today could've been controlled with medication," he continued. "But at the time, during the Depression, they simply would commit you."
Quincy said that he had his own battles with depression during the 1980s which ultimately led to a nervous breakdown. As part of his recovery, Quincy turned to music.
"I am curious about everything, man. But particularly how music affects the mind, body and soul, which I know it does," he said. "Music is the only art form that can evoke a visceral and spiritual emotion in a person."
Quincy, one of the most powerful and influential producers in the history of popular music, has also had plenty of health struggles. Thankfully, this latest incident was a minor one.