Beyonce Gave This Couple a Gender Reveal They'd Never Forget on Her 'Renaissance' Tour!
Beyoncé gave a couple the gender reveal of their dreams — read to watch the video clip and find out how the internet reacted to the viral moment!
Right when we thought that our love for Beyoncé couldn't run any deeper, she reminds us, yet again, that they call her Queen Bey for a reason. The singer has had plenty of viral moments since she kicked off her Renaissance tour at Friends Arena, in Stockholm, Sweden, but one stands out.
Article continues below advertisement
On June 15, Beyoncé wowed concert-goers in Cologne, Germany, when she gave one couple a gender reveal they'd never forget. The video surfaced online shortly after the show and set the internet ablaze. Read on to watch the heartwarming clip!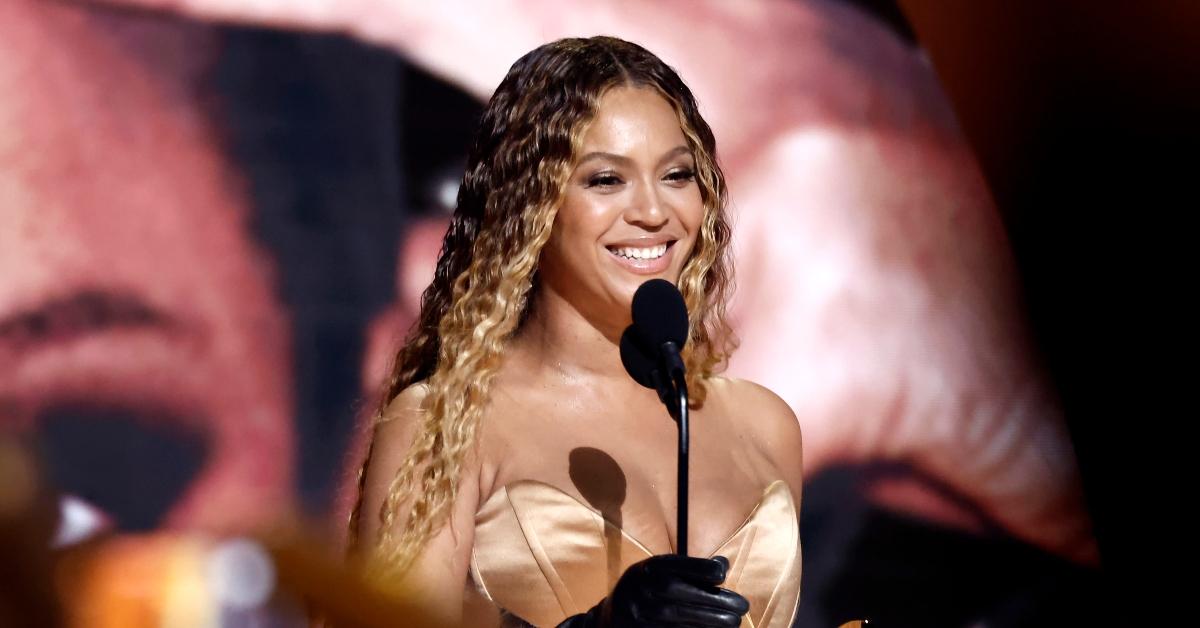 Article continues below advertisement
Beyoncé helps a couple with their gender reveal on her 'Renaissance' tour!
I'ma let y'all finish, but Beyoncé is the greatest performer of all time — don't @ us.
Fans have gone through hell and high water to see Beyoncé's return to the stage. After all, with the exception of her performance in Dubai, Beyoncé hasn't performed live since Beychella. This time around, her daughter, Blue Ivy, accompanied her on the road, which proves just how important family is to the Black Is King singer.
If you don't believe us, the proof is in this viral video!
In it, fans see Beyoncé press pause on her performance to reply to a couple of floor-seat fans.
Article continues below advertisement
Without hesitation, Beyoncé obliged. "I want to do this right, because since the beginning of the show. I've seen this sign that says, 'Do my gender reveal,'" the entertainer said to the ocean of adoring fans in the crowd. The couple passed the envelope with the baby's gender to the front of the crowd, and before long, it made it to the stage.
Beyoncé took a brief pause before announcing that they were having a girl.
Article continues below advertisement
After the big reveal, Beyoncé asked everyone to congratulate the couple on their new bundle of joy on the count of three. An alternate camera view from the concert sees the couple in the audience in tears, and I'm not crying, you are.
We stan a gracious queen, and Bey has proven to be exactly that. The video has since made its rounds on social media and the internet's reactions are priceless.
Article continues below advertisement
Here's how social media reacted to Beyoncé's viral gender reveal moment!
Once the video of the viral gender reveal surfaced on Black Twitter, hilarity ensued. User @itz_SammieSoSa said what we were all thinking: "I got between now and September to get pregnant so I can ask Beyoncé to do my gender reveal too."
"Worked out if I get pregnant by tonight, my sonographer would be able to tell my baby's gender by early September," @elxnaomi, another member of the Beyhive wrote.
"Then I can make it to [Houston's] Renaissance show by September 24th for Beyoncé to do my gender reveal."
And to be honest, it's not a bad idea!