These Beyoncé Memes Will Keep You Cackling Until the 'Renaissance' Album's Release
Beyoncé is back with a new album, 'Renaissance,' and fans are celebrating the upcoming release on social media. Here's our picks for the best Twitter memes.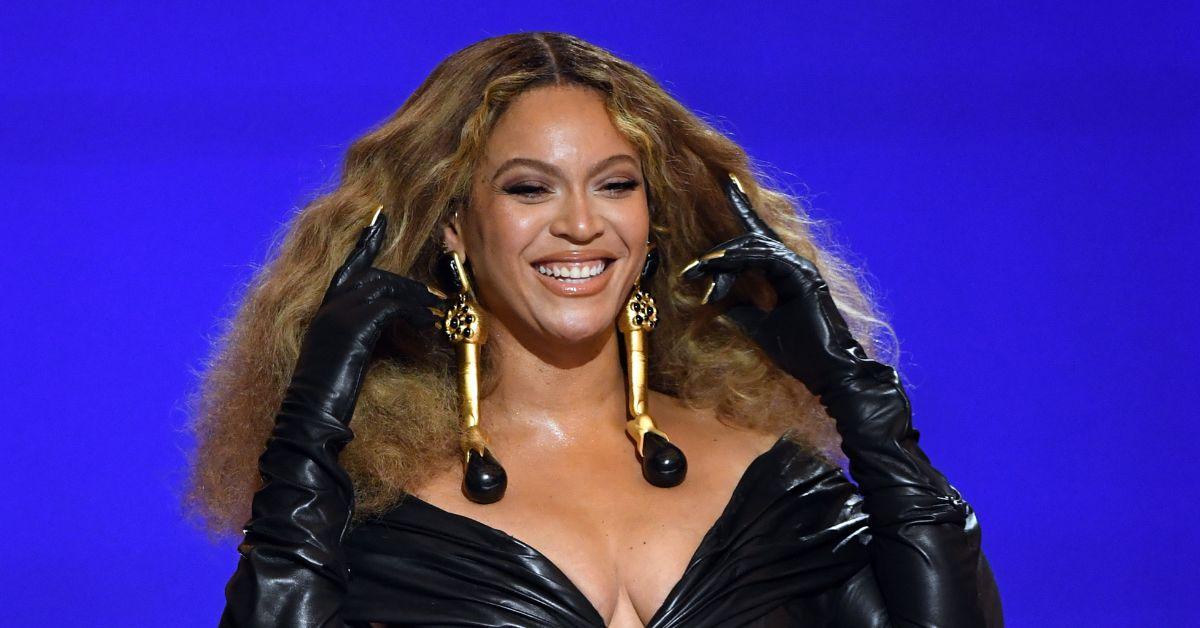 After five years, several visual projects and movie roles, an Oscar nomination, and making Grammy history, Beyoncé is back to sharing her voice through a solo project. Her latest album, Renaissance, is her first solo venture since her release of Lemonade. In an interview with Harper's Bazaar, Beyoncé hinted at Renaissance being her next piece.
Article continues below advertisement
"With all the isolation and injustice over the past year, I think we are all ready to escape, travel, love, and laugh again," she said. "I feel a renaissance emerging, and I want to be part of nurturing that escape in any way possible. ... Yes, the music is coming!"
Beyoncé initially shook the Beyhive wide open in June 2022 when she deleted her social media photos and profile pic. Following days of speculation, Tidal shared on its website that Renaissance would be available on July 29, 2022.
In addition to the new music, Beyoncé offers fans an additional box set to purchase on her website. The set includes a t-shirt and a physical CD of the project.
Although Tidal announced the venture late at night, many fans were awake to see Queen Bey's glorious news. Once they realized she planned on releasing a full album, hilarious Beyoncé Renaissance album memes ensued.
Michael Jackson summed up all of our feelings about Beyoncé's album.
We can definitely relate to feeling like Beyoncé has been leaving us dehydrated since Lemonade's release. Michael Jackson's "Earth Song" lets us know we're coming out on the other side of the "drought."
Article continues below advertisement
Sheree Whitfield from 'RHOA' is, honestly, all Beyoncé fans.
Like Sheree, we wanted to "call the ambulance" when we saw that Beyoncé had an album coming so soon. While this RHOA scene wasn't fun for her, Tammy McCall-Browning's faint is also all too relatable for fans simply scrolling on Twitter before the reveal.
Article continues below advertisement
Bishop T.D. Jakes gets it when it comes to Beyoncé.
Many Beyoncé fans are now used to her declaring her work whenever she pleases. However, some still need a "wake up" call that new music is coming. Luckily, this video of Bishop T.D. Jakes' sermon does the job.
Article continues below advertisement
Beyoncé's 'Vogue' cover left all of us wanting more.
As if an album and box set weren't enough, Beyoncé sat down with British Vogue for a cover story before Renaissance's release. Like the popular Little Shop of Horrors line suggests, we're still not full after seeing the stunning photo spread.
Article continues below advertisement
Aunt May didn't see Beyoncé coming, either.
Similar to Beyoncé's legendary 2013 album release drop, some fans were preparing to wind down for the night before her announcement. Just like Aunt May from Spider-Man, we couldn't have projected the explosion.
Article continues below advertisement
Chloe Bailey celebrating her mentor is beyond relatable.
Chloe's tweet isn't exactly a meme, but it's too adorable to pass up. We love watching Chloe stan her Beyoncé, like the rest of her fans, despite their close relationship.
Article continues below advertisement
Emma Nelson from 'Degrassi' is like all Beyoncé concertgoers.
Although a new Beyoncé album is worth celebrating, a faithful Beyhive member knows the project will likely have a tour. Since Queen Bey tickets often go by fast, fans typically go through the wringer to snag a ticket and are already crying about the process.