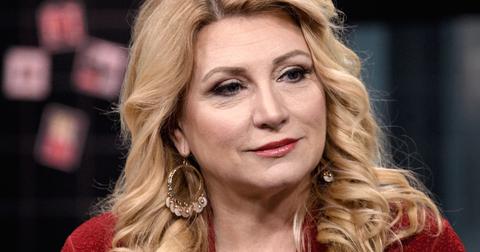 The Voice Behind One of the Most Inspirational Shows on the Radio Had to Find Her Own Inspiration
By Jacqueline Gualtieri

Updated
Her voice has been on the radio for over 35 years. Initially known as Delilah Rene, she eventually simply became Delilah. Known for her inspirational and motivational messages for fans who call up to talk about their situations or stories and for always picking the perfect song for her listener's stories, Delilah became a mainstay for over 8 million listeners.
But most listeners don't know Delilah's own story. The radio host has a very non-traditional family and, over the past 8 years, they've been struggling to find their own inspiration in the face of tragedies. 
Delilah is a mom to 14 kids. 
The 59-year-old is a mom with 14 children. Of her 14 children, 10 of them were adopted. The radio host, who is known for dishing out love advice to her many listeners, has actually been married four times herself. She's currently married to Paul Warner, despite the fact that they live six and half hours apart for work.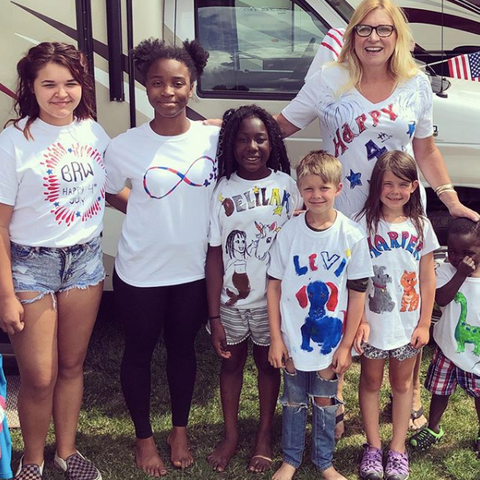 According to Delilah, Paul raised five kids before they were married and recognizes that Delilah has been a single parent for quite some time before they met. She says that, despite the fact that he loves her children, he doesn't really consider them as his children and did not want to continue raising more kids than his own.
Paul and Delilah were married shortly after a great tragedy in her life: the death of her son Sammy.
Before Delilah married Paul, she had adopted a young boy named Sammy. Nine months after bringing him home, he passed away from sickle cell anemia, after an almost two week stay in the hospital. Before she adopted him, Sammy had already had the disease, but, for most of his life, it went untreated.
When her son Zack died, she struggled to cope with her anger over the loss of two sons.