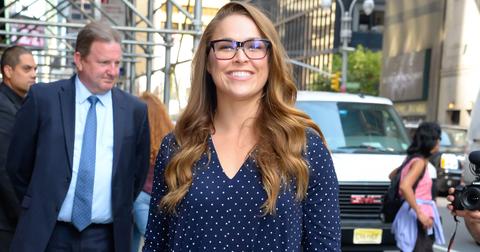 Ronda Rousey Wants a Baby, but Says She's Letting "Nature Take Its Course"
By Sara Belcher

Dec. 4 2019, Published 5:32 p.m. ET
WWE star and former MMA fighter Ronda Rousey announced on Nov. 12 that she would officially be leaving WWE behind to focus on starting her family. She's been open in the past about wanting to have children — but has also been clear that she wishes people would back off on asking her about when she plans to grow her home.
But let's be honest, we're still dying for an update on her family. Now that she's been gone from the show for a while, fans are wondering: is Ronda pregnant?
Article continues below advertisement
Is Ronda Rousey pregnant? She revealed she's taking her time with it.
In an interview with E! News, Ronda revealed that while she's more than ready to start having children of her own, she's not going to rush the process too much.
"We're just putting it out in the universe and letting nature take its course and not trying to rush it or put any pressure on ourselves," she told the outlet. "Just kind of enjoy our time as a family together. Enjoying every day and accepting it whenever it happens."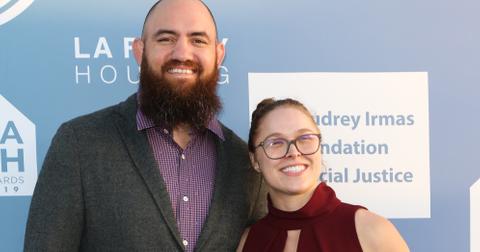 Article continues below advertisement
By this, she means that while they want to have a kid together, they're not doing a lot of the planning that usually goes into pregnancies. 
"You know, we're not taking ovulation tests or anything like that," Ronda added. "But, I'm also not on the road 200 days a year and taking power bombs every night. So, I'm sure that helps."
It doesn't look like Ronda's expecting yet, but we're sure we'll hear about it when the time comes.
Article continues below advertisement
She's already a step-mom to her husband's kids.
We know that when she does have a child of her own, she won't be completely new to the world of motherhood. Ronda married Travis brown in August 2017 and has been a step-mother to his two children, Kaleo and Keawe.
She's been there for them for the entirety of her marriage to Travis, and it seems like they like her a lot. In Instagram posts directed at Rona, Travis has even called his kids "your boys." Sounds like they're already one happy family.
Ronda also admitted that she and Travis are taking their time getting pregnant so they can enjoy being a family together before introducing another member to the family. She admitted that once they did, it would "change [her] family forever," so the two are taking their sweet time getting there.
Article continues below advertisement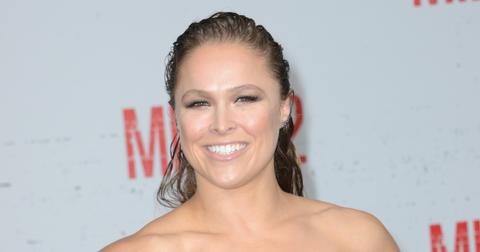 Ronda opened up about her desire to be a mother on Total Divas.
Ronda became a new series-regular on the WWE reality show Total Divas, following the lives of female WWE wrestlers. She was added on for Season 9 and revealed on the show her desire to be a mother.
By doing this, Ronda hoped that she would help make the topic less "taboo" in the wrestling world. 
This doesn't mean that her time on the show is going to be cut short, though. It's likely she'll stay on for the rest of the season, and if we're lucky, she'll stick around and to give us an even closer inside look into her venture into motherhood.