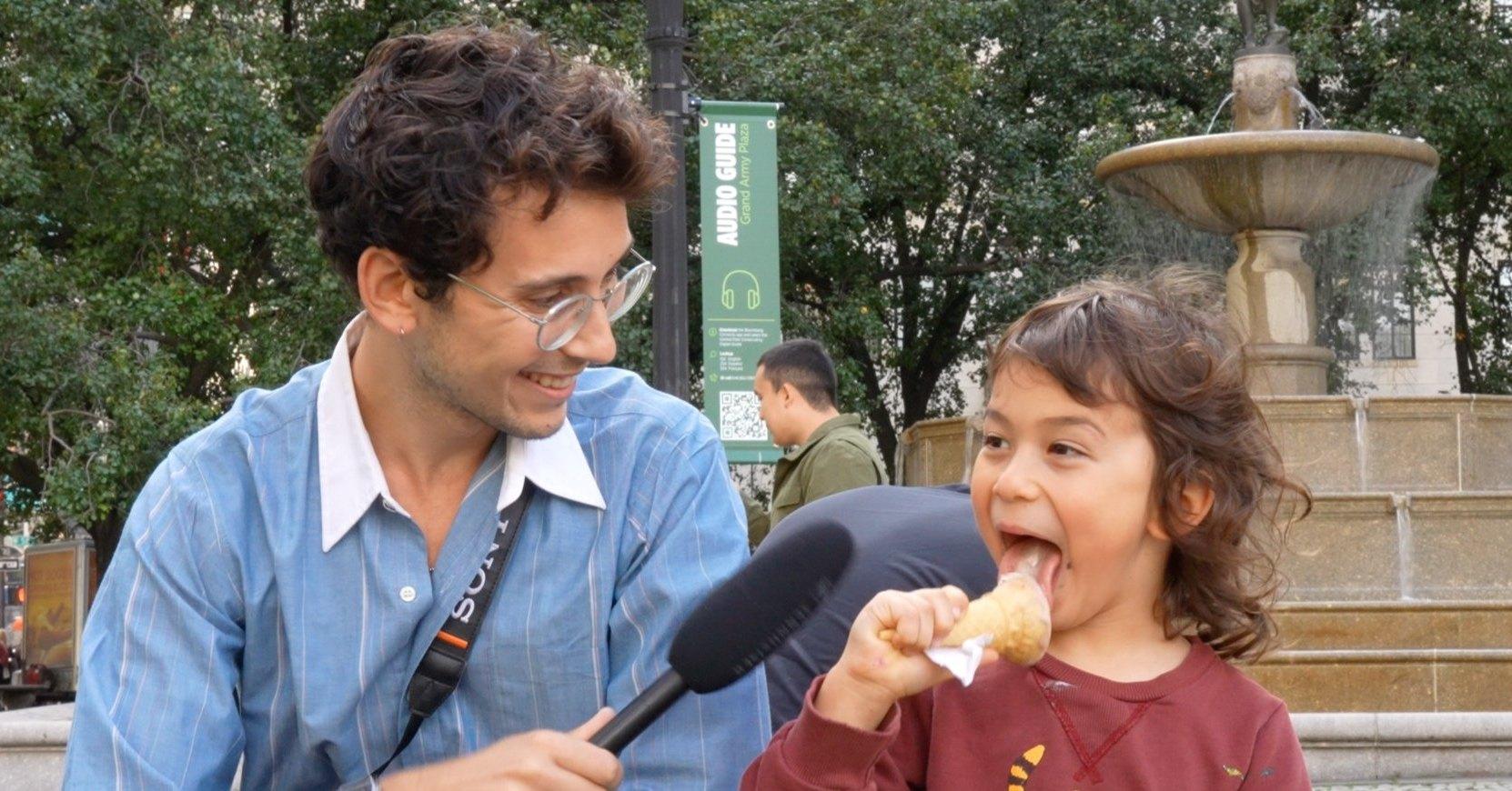 'Recess Therapy' Host Julian Shapiro-Barnum Reveals How He Achieved Viral Success (EXCLUSIVE)
'Recess Therapy' host Julian Shapiro-Barnum talks about his viral series, interviewing kids, and being raised by LGBTQ+ parents.
New York-based comedian Julian Shapiro-Barnum hosts the breakout web series we didn't know we needed. In it, Julian asks kids from all walks of life to tackle some of the world's toughest questions. While the tiny philosophers may not have all of the answers, they have more than enough enthusiasm to fill in the gaps.
Article continues below advertisement
Recess Therapy has amassed more than a million followers on Instagram and April 2022 marked one year since the series made its debut online. In an interview with Distractify, Julian, who recently partnered with GrubHub for a special Mother's Day episode, opened up about how his own childhood inspired the viral series.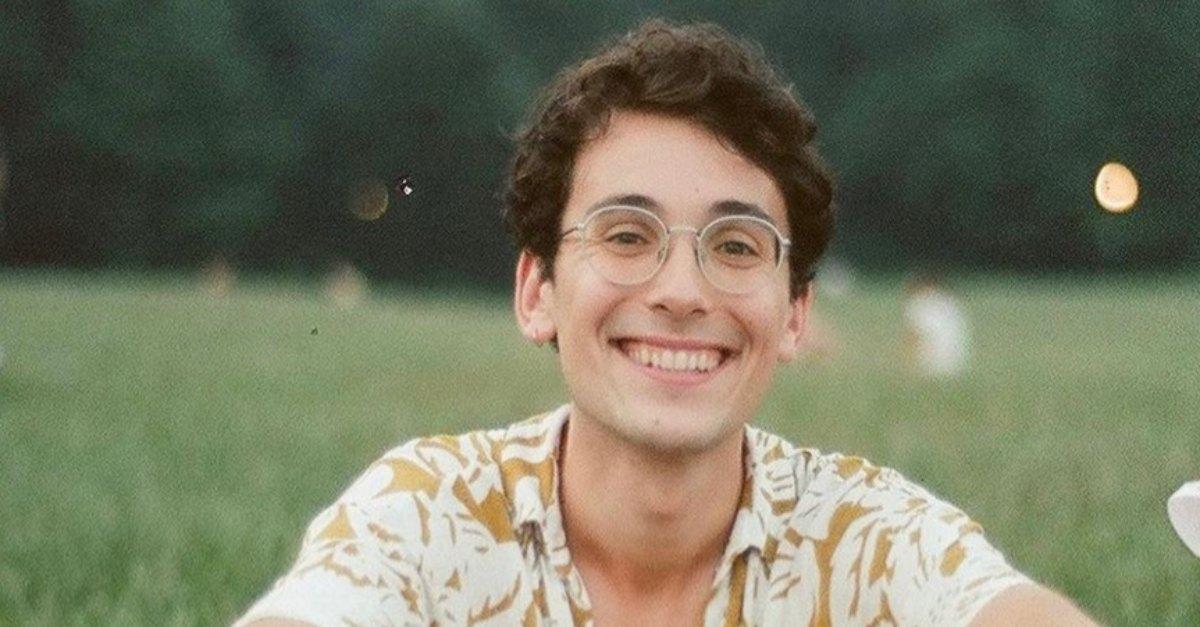 Article continues below advertisement
Julian Shapiro-Barnum on how his LGBTQ+ parents inspired 'Recess Therapy.'
Many of us are blessed enough to have two parents. Julian, on the other hand, has five. With two dads and three moms in his household, there was more than enough love to go around when he was growing up, Julian said. And it was that support system that inspired him to create Recess Therapy.
"It was really special, just having so many role models and people to look up to," he told Distractify. "Like, a lot of my parents were more [like] friends. So I really felt like, I have this cool community of adults who are just incredibly supportive of me from a young age, and never really talked down to me."
"I felt like my moms always like, really valued conversation instead of discipline," Julian shared. "And I've really tried to bring that conversational element into Recess Therapy."
Article continues below advertisement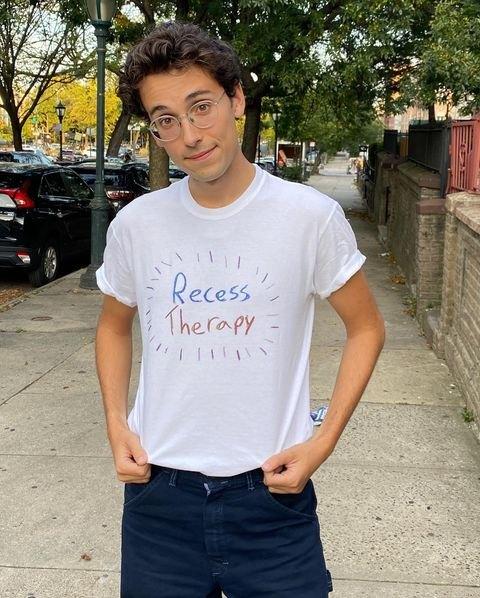 Now, it's Julian's mission to keep that same energy with his interviewees. It's this method, Julian said, that keeps kids curious. "I know I appreciated it so much when I was a kid that my moms would talk to me as if I was probably a little bit older than I was. And I've just seen the kids respond to that time and time again," he explained.
Article continues below advertisement
Despite Julian's close-knit relationship with his parents, family reunions have been few and far between since the onset of COVID-19. However, he told us that he would be reuniting with his moms for the first time in two years for Mother's Day. In honor of the holiday, Julian teamed up with Grubhub for a special episode of Recess Therapy. Check it out below.
Article continues below advertisement
How did 'Recess Therapy' get its start?
Before he began interviewing kids for the viral social media show, Julian was an undergraduate at Boston University. For his senior project, he was tasked with interviewing kids in playgrounds.
"The answers I got were much more complex than I was expecting," he told Romper, adding that those interactions sparked the idea for his now-viral series.
After pitching the show in 2021 to Doing Things Media, Julian told the outlet that it has "really taken off" and has "really found a community." Currently, Recess Therapy's Instagram page boasts 1.8 million followers, and more than 70,000 subscribers on YouTube.