Nikita Dragun Talks "Unfiltered" Radio Show, Responsibility as a Trans CEO, and More (EXCLUSIVE)
'Distractify' got a chance to speak exclusively with down-to-earth beauty guru, radio host, and YouTuber Nikita Dragun. She's much more than her controversies.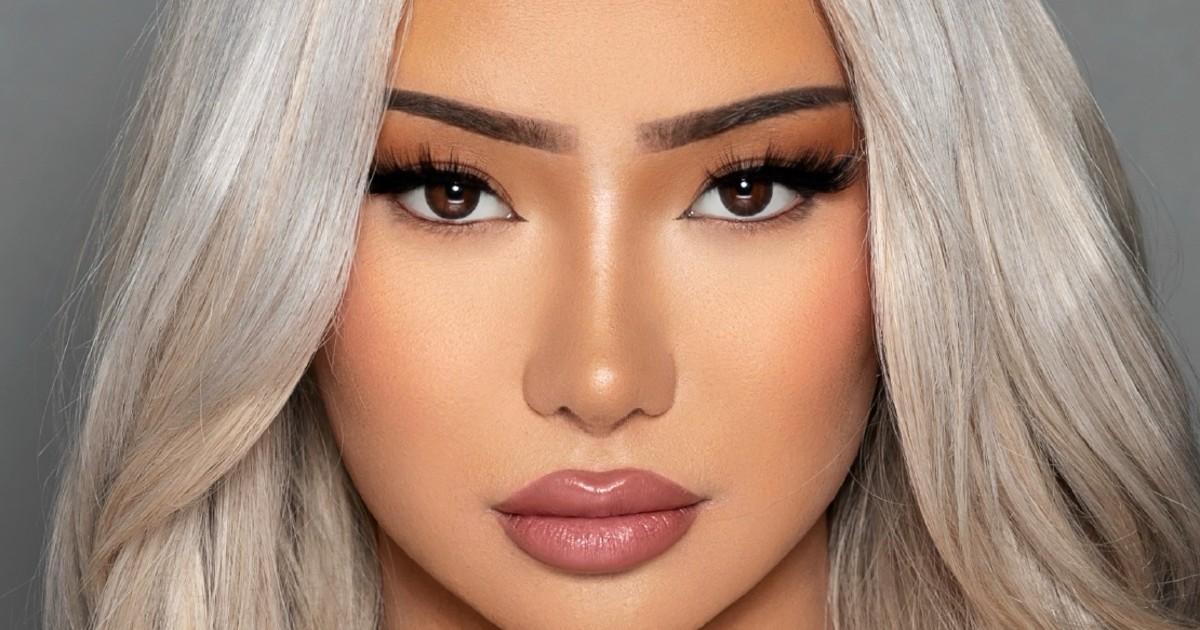 Controversy? We've never heard of her. YouTube queen, LGBTQ+ rights activist, and self-proclaimed "Mother of Draguns" Nikita Dragun is much more than the string of controversies that have followed her. Perhaps that's just what comes with the territory of being a prominent internet figure — there's constantly a microscope on you.
For those who don't know, Nikita has built a social media empire, complete with over 3.5 million YouTube subscribers and a whopping 9 million Instagram followers.
Article continues below advertisement
Since making a name for herself as a global influencer, Nikita has released an inclusive makeup brand aptly titled Dragun Beauty, landed her own Snapchat series, Nikita Unfiltered, appeared in Netflix's TikToker reality series Hype House, and started her own radio show, Dear Dragun — which launched on April 12, 2022, on Amazon's live radio app, Amp.
Nikita's a busy gal, but she makes her success look effortless as if it all just comes naturally to her. Yes, everything about Nikita is au naturel — don't question it.
All jokes aside, Nikita spoke exclusively with Distractify about her new radio show, the future of her groundbreaking makeup brand, the importance of self-care, and creating her own unique narrative. Though she admits that, visually, she can be "a lot" at times, Nikita wants people to know that she's just like everyone else — maybe with better makeup.
Article continues below advertisement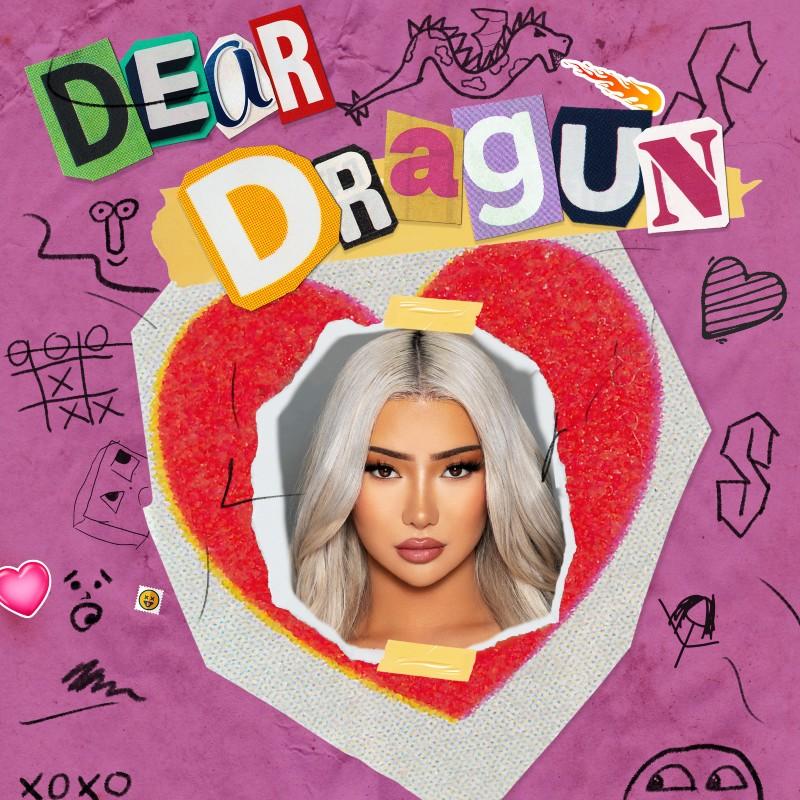 Nikita Dragun says she is "unfiltered" and "wild" in her new radio show.
Boasting themes related to pop culture and dating, Nikita got candid about her excitement surrounding Dear Dragun and partnering with Amazon. "I thought it'd be a great opportunity just to kind of be unfiltered and really just, like, wild as always," she gushed.
Aside from her gal pal and Ex on the Beach star La Demi Martinez, Nikita hopes to welcome beloved celebrity guests who she can spill tea with live on air. "I think I want to have my besties like Paris Hilton or, you know, Demi Lovato on [the radio show] or something. That would be so much fun," Nikita said.
Article continues below advertisement
Nikita sees her radio show as a "conversation piece," allowing her and her friends to freely discuss the ins and outs of the social media industry. And while the perils of life in the spotlight aren't relatable to everyone, Nikita hopes to offer conversations that unite people from all walks of life.
"A lot of times we have our problems [and] we don't realize that so many other people have the exact same problems that we do," she explained.
Article continues below advertisement
Moving forward, Nikita aims to hone in on Dragun Beauty's powerful message of diversity and inclusion.
"I really want to reposition my brand now that it's gone global," the Asian-Hispanic-American entrepreneur told us. "I think being a trans CEO and a trans founder of a beauty company, I really don't know how much responsibility I have!" Though she told us makeup has always been a source of frivolous fun, Nikita recognizes that her brand has the power to challenge and alter how long-held beauty and makeup standards are viewed.
The future of Dragun Beauty — which recently launched DragunLash — will focus on "being impactful [and] having products that really make a difference and have a meaning" to Nikita. "And I really just always want to make the best s--t, to be honest." Everyone and anyone can wear makeup, fellow draguns.
Article continues below advertisement
But Nikita doesn't only wish to put out a message via her company; she hopes putting it all out there for the world to see — regarding her public transition, its hardships, and life as an out and unapologetically proud transgender woman — does some good.
"So often we see trans people played out in the media as one-note, or a tragic story, or just, you know, one flavor. And for me, I'm living this lifestyle in real time and unfiltered," she said. Nikita prides herself on boasting more than just one note.
Article continues below advertisement
"One second I can be ... a CEO, and the next second I could be in a bikini, and the next second I could be [spending time] with my family. I think that's all what makes a powerful woman," she said. "I don't think just one note is for anybody, especially being a trans woman — or any kind of person."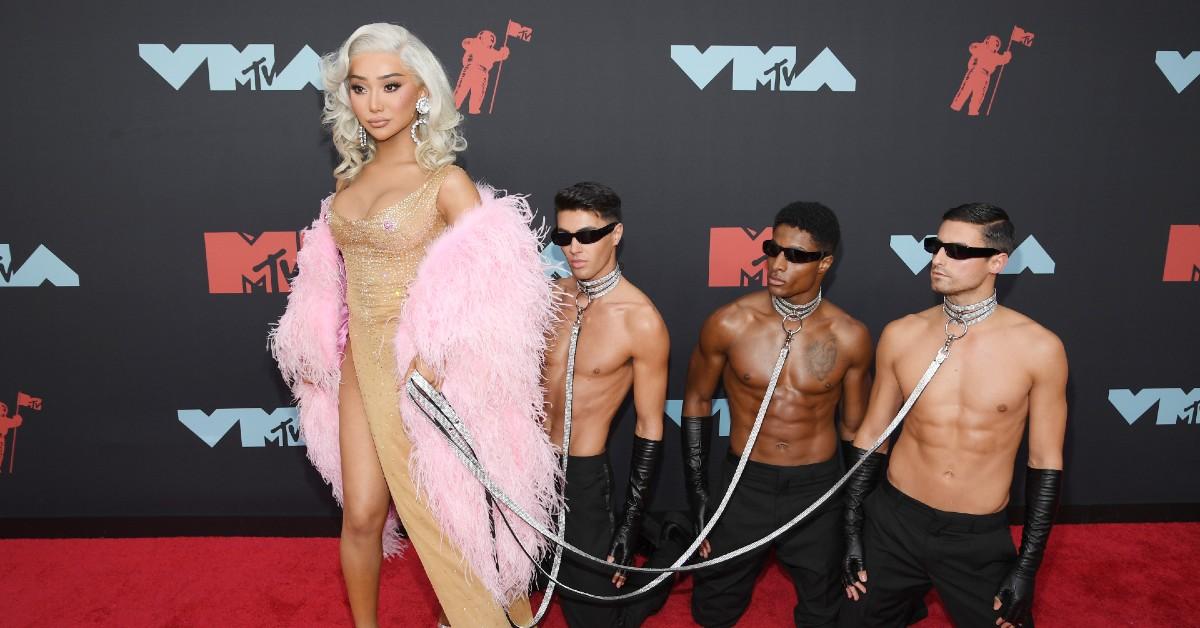 Article continues below advertisement
With blunt openness, however, comes opinions, and the often-vile depths of the internet are choc-full of nasty ones. Whether she's dragging three men on leashes at the MTV Video Music Awards or wearing a statement dress inspired by artist Le Heretic's "Hermaphrodite," people always have something to say.
Given this, Nikita feels there are loads of misconceptions about her. "I don't even know which one is the wildest at this point!"
"There are so many misconceptions out there, but, you know, genuinely I'm just a girl from Virginia [with] humble grassroots," Nikita stated. "I promise, I'm literally just an ordinary girl."
Article continues below advertisement
Nikita Dragun says she is learning to live in the moment and "take a f--king breath."
We've all experienced social media burnout, and sometimes we have to step away from the perceived perfection and "like" currency of Instagram. "Nowadays, we're so used to instant gratification," Nikita began.
Taking time to be physically present and nourish our overall mental health is important, and to accomplish that, Nikita is on a continuous journey of self-discovery and self-love.
Article continues below advertisement
"I think really sitting with yourself and really getting obsessed with yourself, even on the days when you don't feel that way, is really the journey that I've kind of been on recently," she told us. Vowing to step away from tiny screens and social media when necessary, Nikita enjoys exploring nature, taking herself out on solo movie dates in disguise (she's currently obsessed with Everything Everywhere All at Once), and journaling.
"[I've] been liking journaling a little bit more, because I feel like once it's out of my head, then I'm good. And I scribble it out and then move on," Nikita shared.
Clearly, bona fide beauty influencer Nikita Dragun is more than the exquisite vision that meets the eye.