Nikita Dragun Has the Net Worth to Prove That Controversy Pays Well
The influencer has caused a lot of drama over the course of her career... and made a lot of money doing it. So, what is Nikita Dragun's net worth?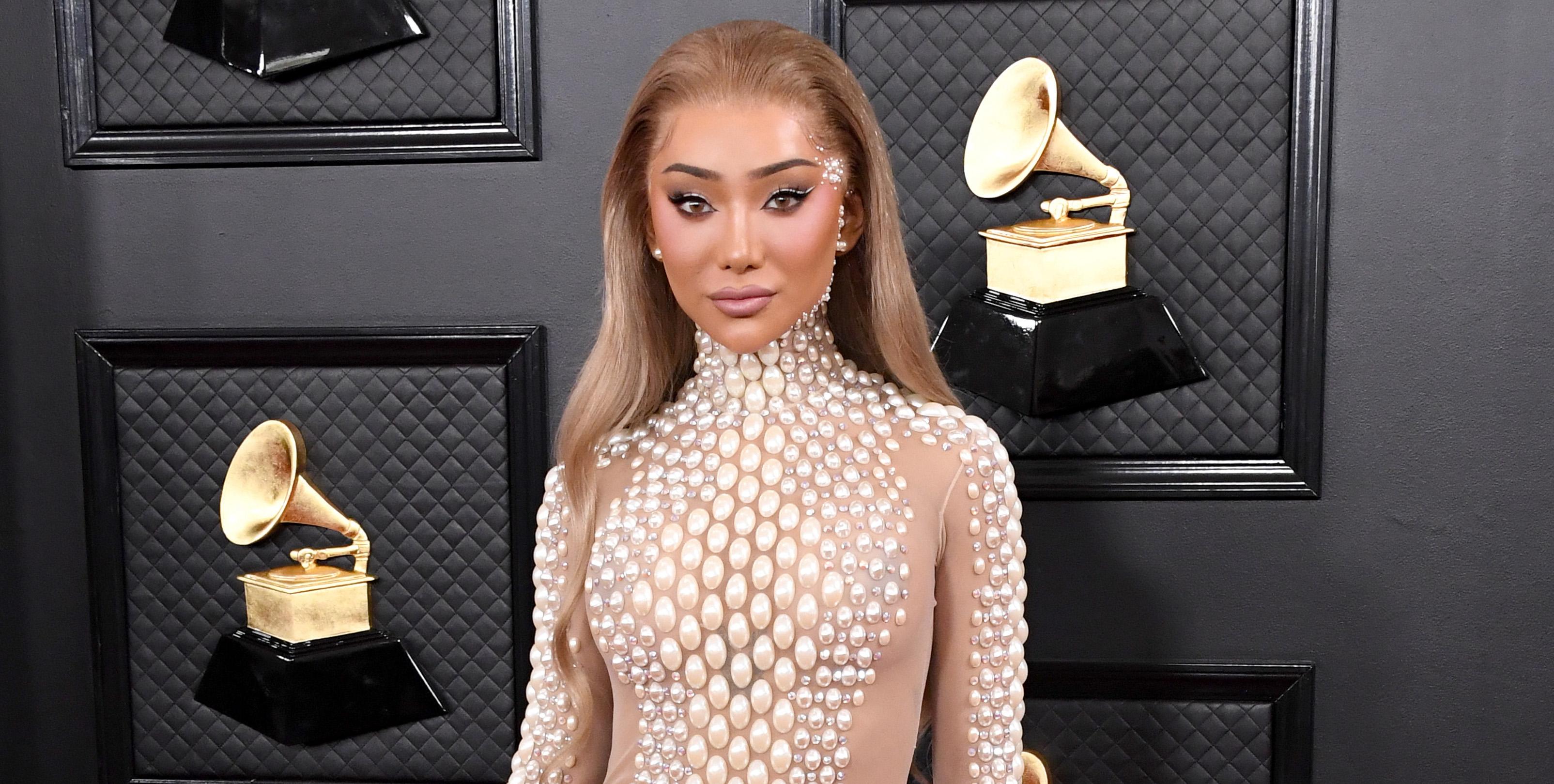 In the world of influencers, there's almost no one more notorious than Nikita Dragun. With millions of followers and fans across various social media platforms, she's known as much for the drama she's been a part of as she is for her striking appearance and makeup skills. With everything from cultural appropriation to partying during the pandemic without a mask, it's probably no surprise that there are many people who have a problem with her.
Article continues below advertisement
Whether it's a good thing or a bad thing, Nikita's controversies haven't had a huge impact on her wallet. She still has more money that a lot of us will ever see and that could certainly be a reason why she hasn't changed her ways. So, what is Nikita Dragun's net worth?
What is Nikita Dragun's net worth?
According to Celebrity Net Worth, Nikita is worth $3 million. Many people know her from a viral video she did back in 2018. The video came after Ed Razek, the former CMO of Victoria's Secret's parent company, said in an interview with Vogue that transgender models aren't a part of VS fashion shows because they couldn't sell the fantasy that the brand was going for.
Article continues below advertisement
In a video that now has over 15 million views on Instagram, Nikita fired back at Razek's comments with an ad of her own in which she looks just like a VS model. "Dear Victoria's Secret, you said trans women can't sell the 'fantasy,' so here I am as a TRANS WOMAN selling the FANTASY!," she wrote. "Everyone is beautifully unique. Embrace your differences. Stand tall in who you are! Live your fantasy and don't let anyone tell you otherwise."
Article continues below advertisement
Since then, she's been known for her posts on Instagram and YouTube that are all about makeup, fashion, and her journey as a trans woman. We can only imagine what she makes from AdSense and sponsored posts.
Nikita Dragun
Social media influencer, YouTuber, Makeup brand owner, Musician
Nikita Dragun started out producing makeup content online and she now has her own makeup line for transgender people.
Full Name: Nikita Nguyen
Birthdate: Jan. 31, 1996
Relationship: Never married but she's been connected to Tony Lopez, Michael Yerger, and Chase Stobbe
Birthplace: Belgium
Education: Bachelor's degree in Business from the Fashion Institute of Design & Merchandising in Los Angeles
Article continues below advertisement
Article continues below advertisement
Beyond that, Nikita also makes music. In September 2021, she released the music video for her first official single "DICK," which caused a lot of controversy when she was accused of exposing men who were secretly in relationships with her. She's been in a few music videos for other people as well, such as "Heart to Break" and "Malibu (At Home Edition)" by Kim Petras and "F*ck It Up" by Iggy Azalea and Kash Doll.
Nikita Dragun is the owner of Dragun Beauty.
In 2019, Nikita founded her makeup brand Dragun Beauty. The company's About page reveals that Nikita first began using makeup as a teen to create more feminine features. "Makeup is so important to me because I feel like I was able to find myself through it," she says in a video about the brand. "I was able to transform myself at the time from a little boy into this glam diva and it really helped me figure out who Dragun truly was."
Nikita goes on to say that it was important for her to create a trans-owned beauty brand for transgender people, and that ultimately living an authentic life is what makes someone truly beautiful.