Retail Employee Says Company Installed Illegal Audio-Recording Cameras at Work
A TikToker spotted cameras that record audio at his job, and TikTokers are urging him to report the business.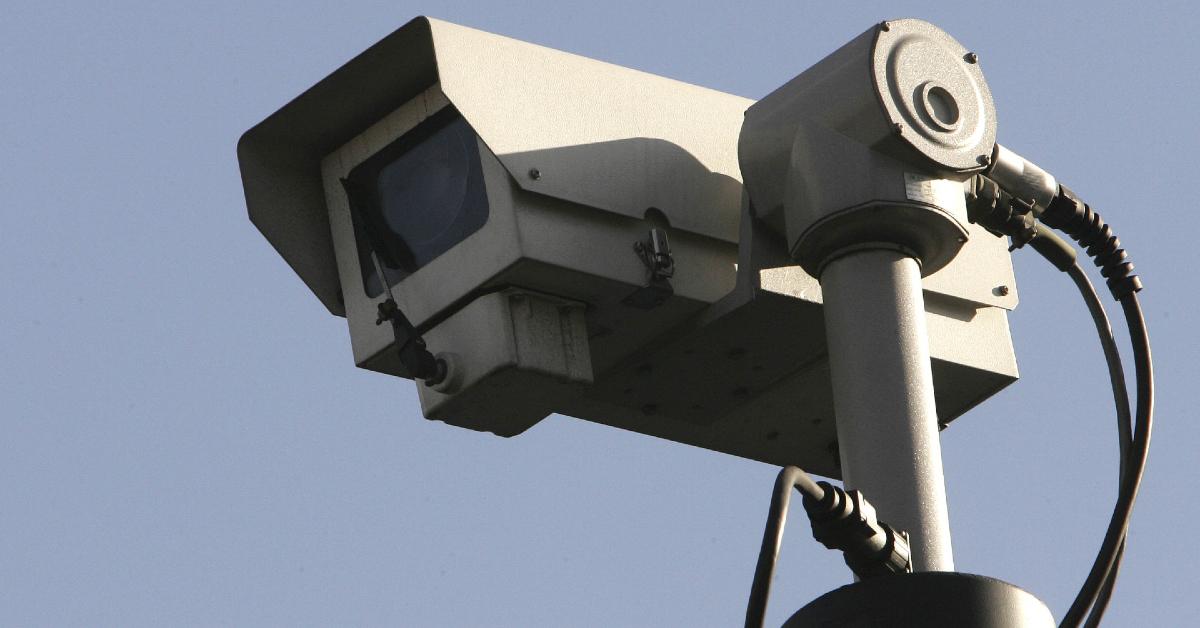 In the U.S., most surveillance laws are dictated at the state level. While the majority of workplaces allow companies to install video cameras that capture visuals of whatever is going on in the store, including interactions of customers and employees, recording audio of their conversations is strictly prohibited in many states.
Article continues below advertisement
One of those states is New York, which has implemented anti-eavesdropping statutes that protect employees' conversations from being recorded while at work.
TikToker Ethan Carlson, who posts under the handle @therealethancarlson, recently uploaded a video about his workplace's audio-enabled cameras, prompting many viewers to urge him to report his employer.
In a now viral clip, Ethan says to the camera, "This is not a f--king drill, my place of work has installed these cameras."
He then points his camera lens and zooms in to show security devices installed up high in his store.
Article continues below advertisement
Ethan continues, "...Which are literally from Amazon, that you have in your home? That you can watch, like, your child or dog on the couch and talk to them? So they're like listening to us and watching us?"
Article continues below advertisement

At this point in the video a customer walks into the store and Ethan begins to address them: "Hi, welcome in!" and then he cuts the recording. In a text overlay of the clip he asks if it's legal for these specific types of cameras to be installed at work, and throngs of users on the platform weighed in.
Article continues below advertisement

According to R&M Legal Associates, under New York State Labor Law, Section 250.05, employers cannot record their workers with technology that captures an "audio component" of their interactions in the business, so it appears that the folks who are viewing and commenting on Ethan's post are right.
Article continues below advertisement

"Hopefully they don't have the sound recording, very illegal. Strict rules on recording of sound."
"That happened to me at a very toxic job I had. Just quit now, from my experience it's just going to get worse."
"just start saying, 'alexa, how do I form a union?'"
Article continues below advertisement

While some TikTokers thought there was nothing wrong with video recordings being captured at a place of work they never encountered a camera that recorded audio.
"According to Google, video is ok but not recording audio… [in my opinion] I would rather have cameras at work in case shady customers try to do stuff…"
Article continues below advertisement

"Security cameras cause me too much stress to look at constantly so hopefully your boss feels the same," someone commented.
"Time for a security audit! Seems like they might be breaking laws," said another.
Article continues below advertisement

Businesses in other parts of the country are making headlines for recording audio of workers, like Boba Guys in San Francisco, which released a statement to Eater about the practice: "A part of our security measures include audio/video recording within our retail stores. This is a well-established and commonplace practice within the retail and hospitality industries."
Article continues below advertisement

Have you ever worked at a place that recorded audio of you, either with or without your knowledge? How do you feel about a business being able to listen in on your conversations?