Woman Blasts Goodwill Price Increases: "It's Literally Cheaper to Go to Walmart"
TikToker discusses how the prices in Goodwill have been hiked up. She claims that you actually buy most of these items new for less.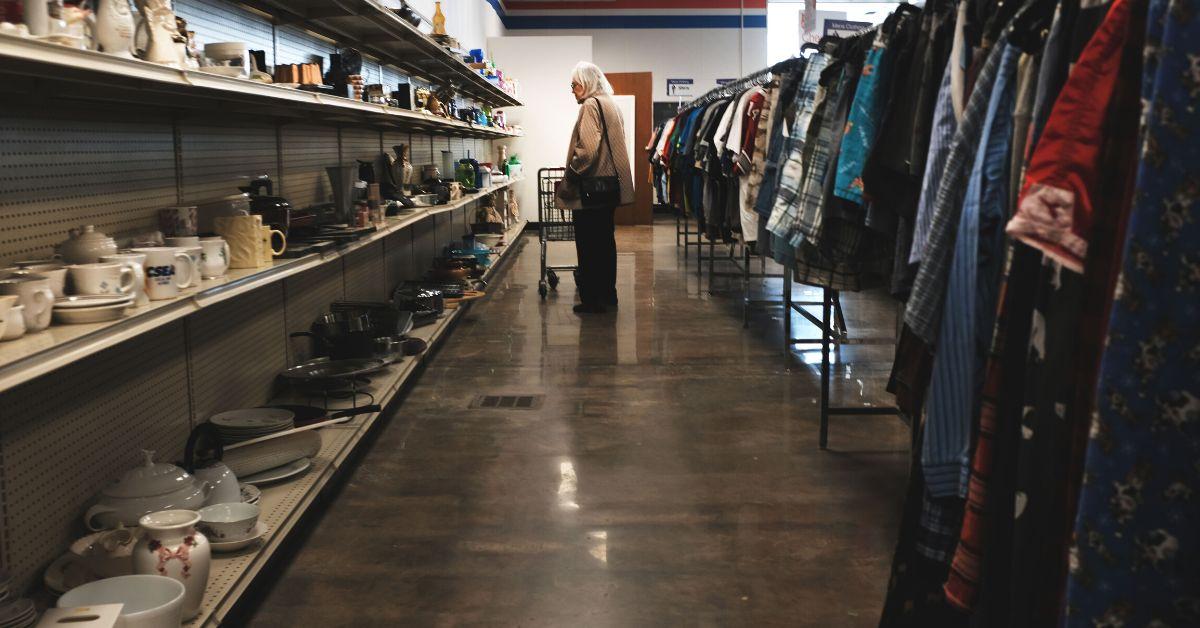 Ahh, if it isn't our good friend inflation here to ruin our fun and our wallets. Remember when TikTok user Don C. called KFC out for its incredibly high prices? He was totally over the fast-food joint after being charged $57 for his order. In his video, he claimed that going out to a sit-down restaurant was cheaper than ordering fast food. And many folks in his comment section agreed.
Article continues below advertisement
Well, now we have a similar complaint, but this time in the fashion department. A TikTok creator named Essie (@essielesse) discussed how Goodwill had hiked up its prices.
The secondhand store sells items donated by the community to the public, with proceeds helping to fund programs that assist families in low-income areas. Because most of the items sold have been gently used, they are priced to reflect that. Or at least they used to be.
Keep reading as Essie takes us through the expensive aisles of Goodwill.
Article continues below advertisement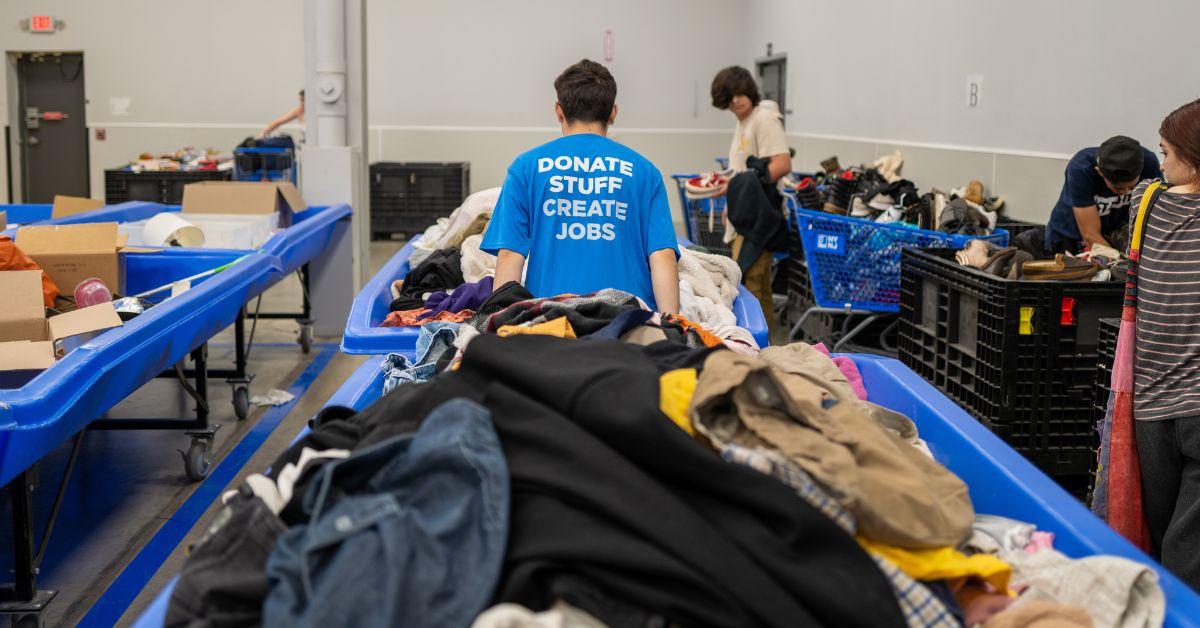 TikToker claims that Walmart has better prices than Goodwill.
"Can anybody tell me what has happened to Goodwill?" she says as she begins her video tour of the so-called discount store.
She explains that in her local Goodwill, there aren't any fitting rooms or mirrors, so shoppers are forced to buy items without even knowing if they'll fit.
Article continues below advertisement
"Why would I spend $15 on a pair of used pants that I can't ever try on?," she quipped as she examined some price tags.
Article continues below advertisement
Essie explained in her video that she used to buy tank tops from Goodwill for $0.99. "And now a single t-shirt is $6," she explained as she moved her camera towards the price tag, adding "Walmart has them cheaper for that."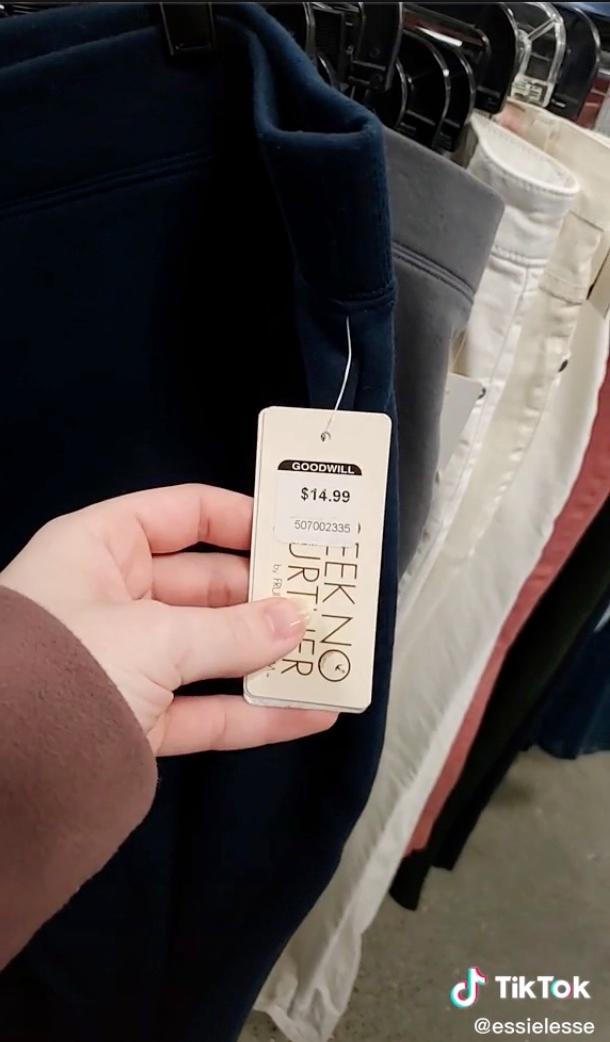 Article continues below advertisement
Essie also browses the housewares section where there seems to be more trash than treasure. She picks up a small transparent cube with the White House etched on it, and a price tag of $8. Yet she couldn't figure out the item's purpose.
She also checked out some plants. "I have these exact plants from Ikea and I bought them for $5," she says as she checks the price to see that it's also $5.
Later in the tour, she comes across a towel. "You can go to Bed Bath & Beyond and get a brand new luxury towel for $8 or you can get an old one for $6 that I'm sure has been used by like a family of seven," she says as she pans her camera to the worn-out towel.
Article continues below advertisement
As she gets in her car to leave, she gives her final opinion. "It's literally cheaper to go to Walmart."
Article continues below advertisement
Users in the comment section couldn't help but agree with her. Some folks went as far as to call the chain greedy.

Article continues below advertisement
Another user couldn't believe Goodwill had the audacity to charge so much for items that were donated to them.

And one user found the perfect words to sum Goodwill. "It's essentially a used TJ Maxx."
We can't argue with that. Hopefully, Goodwill will consider lowering its prices. And perhaps examining donations more thoroughly before they go on the sales floor. We wouldn't want another customer to come across a urn with ashes inside, would we?