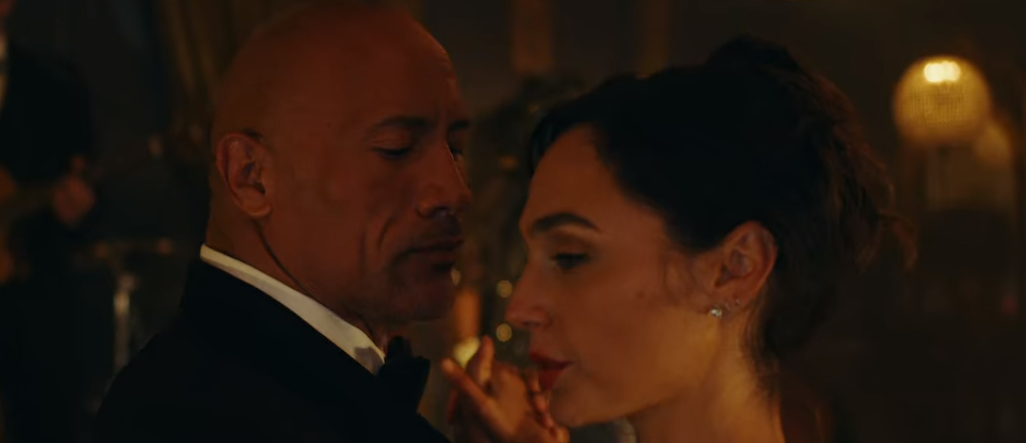 Whether or Not 'Red Notice' Will Get a Sequel All Depends on the Numbers
If you're a big fan of Dwayne "The Rock" Johnson, Ryan Reynolds, Gal Gadot, or all three, then you definitely have heard of Netflix's Red Notice.
The film definitely seems like it could become a franchise, which is something that neither of the film's top three stars are strangers to, but will there be a sequel to the straight-to-streaming action comedy? Or will this be the only notice (I'm sorry) audiences will receive?
Article continues below advertisement
Will there be a sequel to 'Red Notice?'
There's no bones about it: Red Notice needs to be a success for Netflix. Well, needs might be too strong of a word to use for Netflix, as the company is worth a whopping $302.36 billion, so it can afford to have a flop, even if it ended up being the most expensive feature that the streaming service has ever produced.
Netflix plunged $200 million into the flick, which they could certainly afford to lose, however, that's still a big chunk of capital. Which means that if it doesn't pull in gangbusters numbers, that could mean any planned sequels for the movie could certainly be in jeopardy.
Article continues below advertisement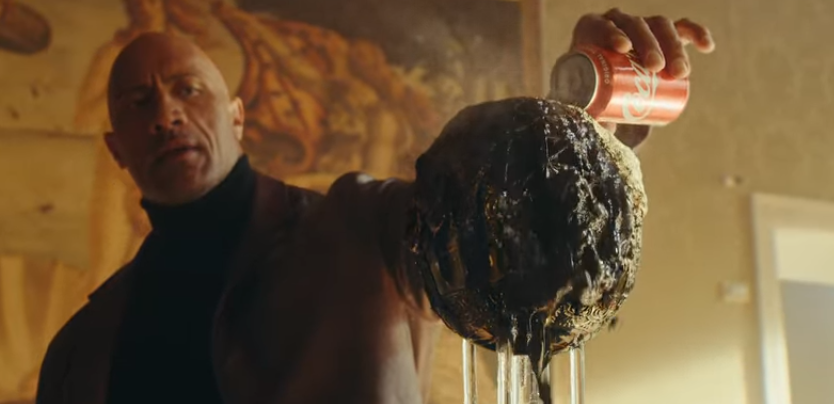 Shortly after debuting, Netflix's Red Notice charted to #1, but much of its continued success will depend on how long it can stay in the top 10. If professional critical response was a barometer for a potential film franchise, then Red Notice would probably be a one and done affair.
Article continues below advertisement
Rotten Tomatoes has labeled the flick as certified "rotten" and it's sitting on a 39% review score. Audiences, however, had entirely different response: it's currently sitting at 92%. Due to the fact that we've had multiple Transformers and Twilight movies, we can easily ascertain that critical scores really don't mean diddly squat when it comes to a feature's prolonged success.
Article continues below advertisement
What does 'Red Notice' do prepare audiences for a sequel?
Warning: Spoilers for Red Notice delineated below.
The ending of the flick shows that Black and Hartley have screwed over Booth and are enjoying a nice time together traipsing across Europe and spending all the money they stole.
However, Booth shows up unannounced with some bad news. Well, for the characters that The Rock and Gal Gadot play anyway.
He tells the two that he has squealed about them to Interpol and their bank accounts have been frozen as a result. Obviously the two are pissed, but Booth has a new proposition: another job.
Article continues below advertisement
Hartley's not really gung-ho about working with Booth again, but Black lays it down and tells him it's probably worth it. So, they decide to go on another escapade.
So yes, Netflix was definitely banking on making the flick a successful franchise.
Article continues below advertisement
What are the 'Red Notice' reviews saying?
While both critics and audiences praised the films three stars, most negative reviews cite the plot and premise as being mediocre at best. Critic Eddie Harrison of Film Authority wrote, "...it's not that Red Notice is done badly, it's just so vanilla that it leaves no taste whatsoever..."
Allen Almachar of The MacGuffin also said, "There's no personality here, no unique traits or artistry that would make it the least bit interesting. It's the equivalent of cotton candy." Even positive reviews, like one from Kevin Carr of Fat Guy at the Movies wrote, "Every single complaint you're gonna have is absolutely 100% true. But I had a fun time. In this day and age, it's nice to just be able to watch a movie and enjoy it."