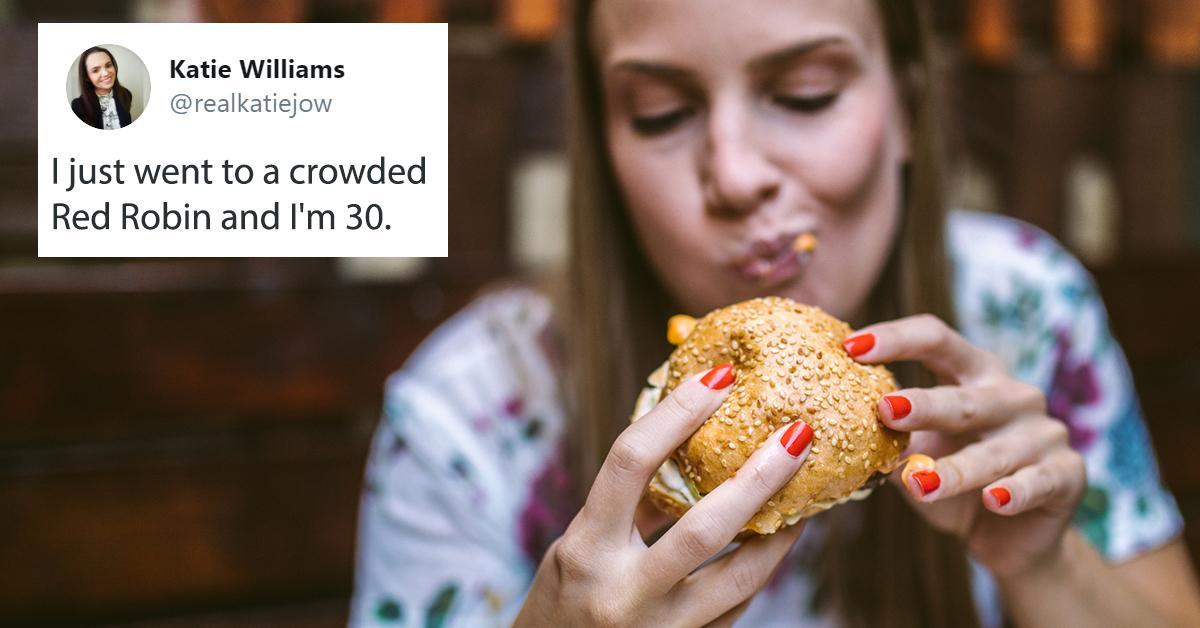 Woman Brags About Eating Out During Coronavirus Outbreak 'Because This Is America'
By Mark Pygas

Updated
Over the weekend, the Centers for Disease Control and Prevention (CDC) recommended that at-risk people stay at home as much as possible amid a worsening coronavirus outbreak. They also suggested a ban on groups of 50 or more people as global deaths passed 6,500.
And on Saturday, congresswoman Alexandria Ocasio-Cortez encouraged people in her constituency to avoid "bars, restaurants, and public spaces" for the next few weeks. "If you are healthy, you could be spreading COVID," she concluded.
To everyone in NYC but ESPECIALLY healthy people & people under 40 (bc from what I'm observing that's who needs to hear this again):

PLEASE stop crowding bars, restaurants, and public spaces right now. Eat your meals at home.

If you are healthy, you could be spreading COVID.

— Alexandria Ocasio-Cortez (@AOC) March 14, 2020
But in reply to the tweet, one woman bragged about ignoring the advice because "this is America."
The woman wrote: "I just went to a crowded Red Robin and I'm 30. It was delicious, and I took my sweet time eating my meal. Because this is America. And I'll do what I want."
The woman later tweeted: "The media wants you to freak out. Don't let them dictate your life."
How can you spread a virus, if you're healthy and aren't carrying it?#COVIDー19

— Katie Williams (@realkatiejow) March 15, 2020
Unsurprisingly, people didn't go easy on Williams for the tweet. "Possibly exposing yourself to a potentially deadly virus with no cure to own the libs," one user joked. "I'M SO OWNED, KATIE, YOU WIN."
While another added: "I'm not sure what's sadder — that you did this, or that you felt the need to brag about it like a sociopath."
And one user concluded: "Honestly, would not have gone with Red Robin for a final meal, but you do you."
"Not sure why I have to explain this to you but here goes," another added. "You may be asymptomatic but can spread the virus to the vulnerable people around you. Your parents, grandparents, your aunt undergoing chemo etc... Perhaps think of the folks around you and stop being a selfish dummy."
The best way to prevent contracting or spreading coronavirus is with thorough hand washing and social distancing. If you feel you may be experiencing symptoms of coronavirus, which include persistent cough (usually dry), fever, shortness of breath, and fatigue, please call your doctor before going to get tested. For comprehensive resources and updates, visit the CDC website. If you are experiencing anxiety about the virus, seek out mental health support from your provider or visit NAMI.org.