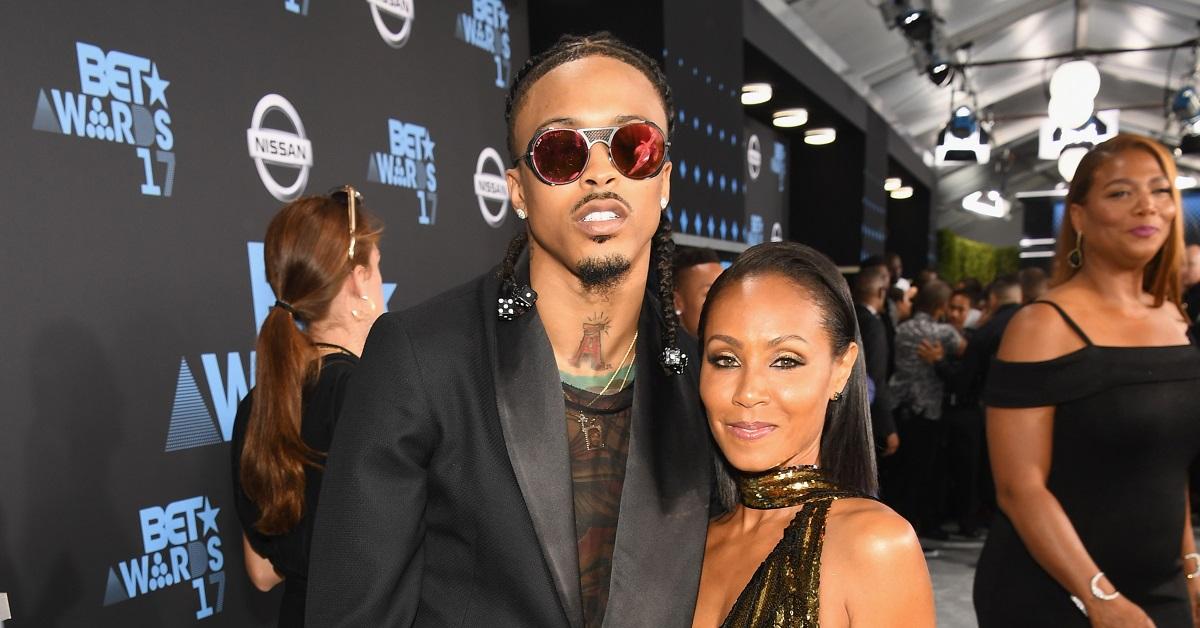 Singer August Alsina Says He Dated Jada Pinkett Smith With Will's Permission
August Alsina seemed to confirm that Jada Pinkett Smith and Will Smith have an open relationship when he said he had an affair with Jada with Will's permission. August discussed the alleged affair during an interview on The Breakfast Club, saying that he'd sat down with Will to talk through the relationship. Jada's rep has denied August's claims, saying the allegations aren't true.
Article continues below advertisement
What did August Alsina say about his relationship with Jada Pinkett Smith?
August discussed Will and Jada's open relationship, but he also emphasized his own feelings for the actress. "I totally gave myself to that relationship for years of my life, and I truly and really, really deeply love and have a ton of love for her," August said. "I devoted myself to it, I gave my full self to it — so much so to the point that I can die right now and be okay with knowing that I truly gave myself to somebody."
Article continues below advertisement
How did Jada and August meet?
Jada and August were first introduced to one another in 2015 by her son Jaden. August said that the two of them quickly became close, and vacationed together in 2016. They also attended the BET Awards together the next year. During the interview, he said that he had to be true to himself about how he felt.
"And I really loved a person, I experienced that and I know what that feels like — and some people never get that in this lifetime," August continued. "I know that I am completely blessed and this conversation is difficult because it is so much, that it would be hard for people to understand but — once it starts to affect me and my livelihood — I have to speak up about my truth."
Article continues below advertisement
It's unclear exactly when the alleged affair ended.
Although August claims that the relationship lasted for several years, he was unclear about exactly when it came to an end. During the interview, he was also asked whether Jada's decision to deny the affair had hurt his career.
Article continues below advertisement
"I really can't even get into the thought of that because I am only responsible for myself, right," August responded. "And I am only responsible for, you know. What I do. When I am repressing and suppressing things and it starts to affect me. I have to address it. I just always stay solid because I never want to be the person to start confusion."
The singer said that he doesn't like to start drama, and also doesn't think that the public needs to know about his life and his relationships. "But in this instance it is very different because as I said, there are so many people that are side-eyeing me, looking at me questionable," he explained. "I have lost money, friendships, relationships behind it and I think it is because people don't necessarily know the truth. But I have never done anything wrong."
August concluded by saying that he loves the Smith family like they are his own, and has no ill will against them. "They are beautiful people," he said.