Why Did Alexandra Cristin Suddenly Come for Remi Bader? Their Drama Explained
Out of nowhere, plus-sized entrepreneur Alexandra Cristin created a poll about curve model Remi Bader that was pretty mean. Here's what happened.
The Gist:
Entrepreneur and plus-sized model Alexandra Cristin turned a reel from Remi Bader into an IG Stories poll.
Alexandra asked if anyone actually liked Remi.
Remi responded with curiosity and Alexandra doubled down on her Mean Girl vibes.
Article continues below advertisement
In what feels like a deleted scene from Mean Girls, plus-sized model and entrepreneur Alexandra Cristin came for the neck of body positivity influencer Remi Bader in a since-deleted poll she shared to her Instagram Stories.
Surely there's something deeper going on inside of Alexandra who is in theory, working towards the same goals Remi. Both want to live in a world where a woman's body isn't under constant scrutiny. So, what is up with this drama? Let's get into it.
Article continues below advertisement
The drama between Remi Bader and Alexandra Cristin came out of nowhere.
TikTok user @amandachristine_1 snagged screenshots of Alexandra's Instagram Stories poll as well as Remi's response to it. It all began with a reel Remi shared to her Instagram on Oct. 8, 2023. "Bader fam cleans up nice," reads the caption beneath a very fun video of Remi, her boyfriend, and her parents modeling the outfits they are wearing to a wedding. Everyone looks great and everyone is having a wonderful time spinning for the camera.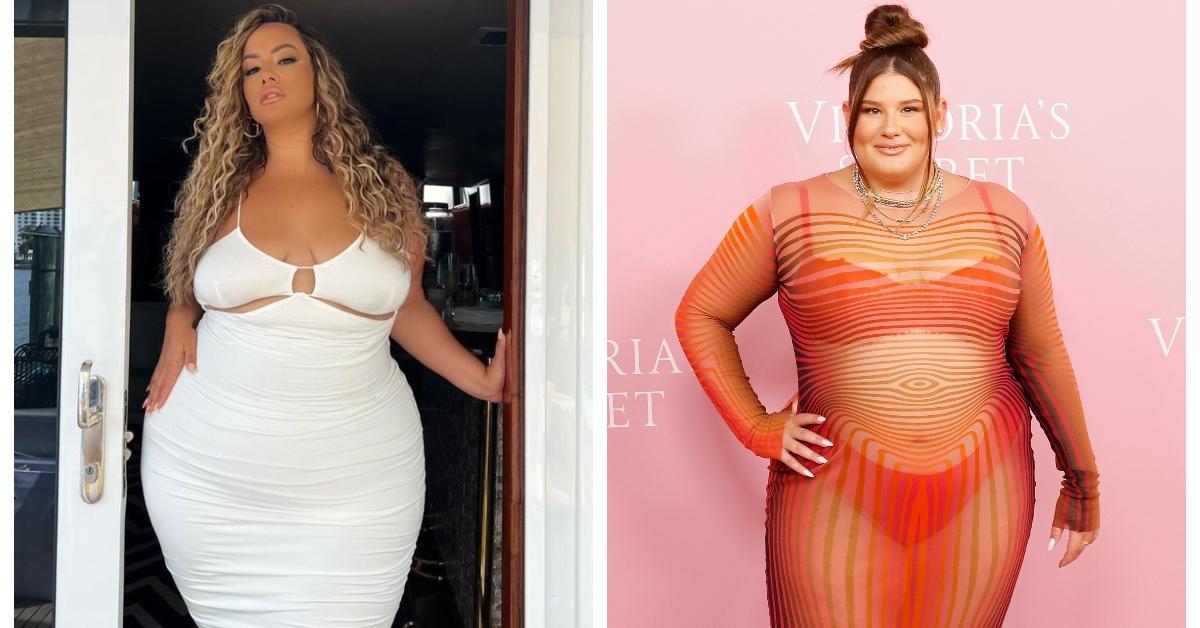 Article continues below advertisement
For reasons we might never know, Alexandra shared this reel to her Instagram Stories with a poll. "You like this girl," it asked with the possible answers being: yes, no, it's entertaining or inspiring, and who the f--- is this? Text over the poll read, "Answer me above please!!! Am I the only one that doesn't like or get the hype of Remi??" This was followed by two laughing while crying emojis, a frowning emoji, and the skull emoji. By the way, she tagged Remi. What a strange and cruel thing to do.
Although Alexandra quickly deleted her Story, Remi was able to respond by sharing Alexandra's poll to her Instagram Stories. "Imagine being a creator with a following, and posting a poll to see how many people dislike someone just for s---- and gigs," she wrote. "I'm losing faith in humans man, lol." Alexandra then chose to double down on the insults with another round of Instagram Stories.
Article continues below advertisement
Alexandra Cristin doesn't believe she's in the wrong.
In the oddest game of ping pong yet, Alexandra reshared her own deleted poll from Remi's page with a long-winded explanation, not an apology. "I don't like when someone plays victim for being plus-sized," she said. She then admits to not knowing anything about Remi's relationship with her own body, and proceeds to respond to a narrative she created by suggesting people who have been "big their entire lives" have always been fighting. She then again accuses Remi of having a victim mentality.
Article continues below advertisement
To no one's surprise, Alexandra then tries to get ahead of anyone's criticism of her posts by mentioning free speech and calling people on social media "softies." This way she can avoid any sort of accountability, which is something most bullies are incapable of. She didn't hurt anyone's feelings. People are just sensitive. What a trite maneuver. Don't worry, Alexandra doesn't "not like Remi," she simply doesn't get her. And aren't we all on this planet to help Alexandra achieve understanding?
Remi never responded to this because she said her piece and moved on. I find it interesting that Alexandra continued to allude to this drama by posting a cryptic message to her Instagram Stories and a reel on main. In the Story, Alexandra confusingly wanted people to know she isn't an influencer. She is a creator. And by the way, she didn't do this for attention despite the fact that she won't stop talking about this thing she started.
The Reel is even more out of touch. Over a GIF of her on a boat, Alexandra wrote "I'm not toxic. I'm classy." The caption took another page out of the right-wing handbook by suggesting cancel culture has stopped people from sharing their opinions. "We're worried about social media drama when the world is in shambles? I'm worried about all of our futures," she writes. As of the time of this writing, cancel culture hasn't affected any of Alexandra's posts.