Who Is 'Love & Hip Hop: Atlanta's' Newest Star Renni Rucci's Boyfriend Foogiano?
Renni Rucci is one of the newest faces on Season 10 of 'Love & Hip Hop: Atlanta.' Fans want to know who her boyfriend is and why he's in jail.
On the Season 10 premiere of VH1's Love & Hip Hop: Atlanta fans got to catch up with power couples Rasheeda and Kirk Frost and Erica Mena and Safaree Samuels, as well as meet the new faces on the reality television show. Audiences were introduced to three talented female artists — Yung Baby Tate, Omeretta the Great, and Renni Rucci.
Article continues below advertisement
Renni Rucci is a South Carolina native who first gained attention when she released her own remixed version of "Bodak Yellow" by Cardi B and 21 Savage's "Bank Account" in 2017. That same year she also released her own single titled "Roll in Peace," which was a huge success and gained over 2.5 million streams. Since then, she's continued to put her stamp on the music scene by releasing hit singles such as "QuickTape" and her debut mixed tape in 2019, "Big Renni."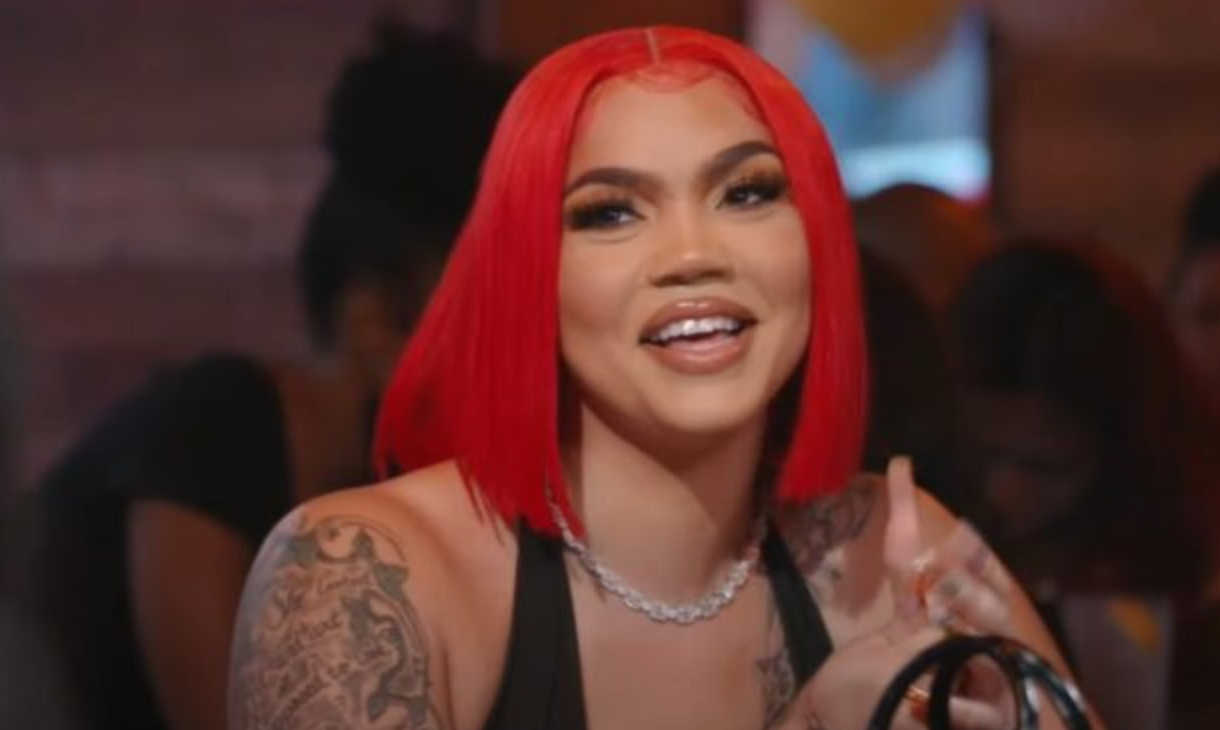 Article continues below advertisement
In the sneak peek for Season 10 of LHHATL, Renni can be seen saying that she is supposed to be in Atlanta to "be a mother and make a home," but "I lost my partner." Right after, the camera then cuts to a headline that reads: "Foogiano Arrested After Being on the Run From Authorities." Keep reading to find out who Renni's boyfriend Foogiano is and why he is in jail.
Who is Renni Rucci's boyfriend Foogiano?
Renni is in a relationship with fellow rapper Foogiano. The father of six, whose real name is Kwame Khalil Brown, is an artist who is signed to Gucci Mane's 1017 Records. In 2020, he released his album "Gutta Baby" and became widely recognized by his fans for the song "Molly," which gained millions of views on YouTube.
In an interview with Hot New Hip Hop, Ren discussed her relationship with her boyfriend.
Article continues below advertisement
She shared that she DMed him first, but it was only to collaborate on music, and after he replied is when their relationship started. She disclosed, "[Foogiano] hit me, he's like, 'You don't have to have nobody reach out to me,' and we just started talking from there, and we never stopped. We went from talking in the DMs about a studio session to being on the phone every day."
Article continues below advertisement
Renni took to social media earlier this month to wish her boyfriend a happy birthday and, along with a video of them, she wrote, "Happy birthday baby @foogiano I love you." It may be quite some time before the pair can celebrate birthdays and holidays since Foogiano is currently in prison.
Why is Renni's boyfriend in jail?
In May, Foogiano was sentenced by a Greene County Superior Court Judge in Georiga to five years in prison after being charged with violating his probation. The artist had cut off his monitor ankle bracelet and left Atlanta to attend a funeral in Memphis, Tenn. His monitor was found on the side of the road, and agents associated with the U.S. Marshals located Renni's boyfriend and showed up at the funeral, which was for the brother of fellow rapper Pooh Shiesty.
Article continues below advertisement
According to OnlineAthens, a statement by attorney Brandon Lewis, who represented Foogiano at his sentencing, said, "The Marshals were there, actually at the funeral. They could have arrested him at the funeral, but out of respect for the family, they didn't. They waited until the funeral was over."
So it appears that fans won't get to see Foogiano on LHHATL, but maybe while cameras are rolling, she will receive a phone call from her boyfriend so we can learn a bit more about their relationship.
Catch new episodes of Love & Hip Hop: Atlanta on Mondays at 8 p.m. EST on VH1.