Kirk Frost Allegedly Married Rasheeda When She Was a Minor
New allegations have come to light that claim Rasheeda was adopted by Kirk Frost at 15 before they married when she was 17. Are they true?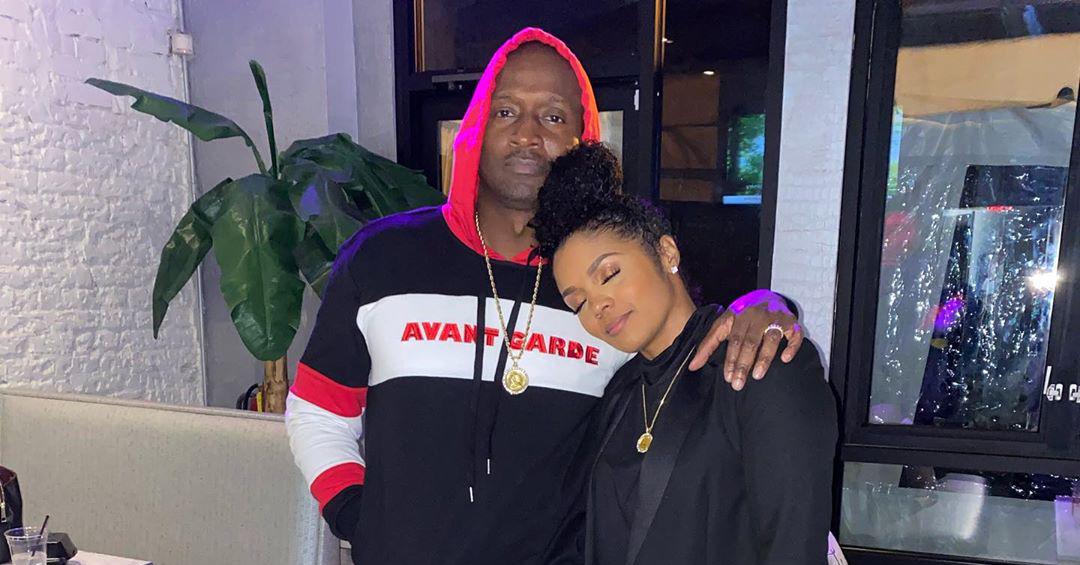 Season 9 of Love & Hip Hop Atlanta kicked off with a celebration of the 20-year anniversary of Kirk and Rasheeda Frost. Their marriage has been thrown into the limelight on more than one occasion, including rumors of infidelity and secret children. But a whole new allegation has come to light claiming Kirk adopted Rasheeda when she was a minor and married her when she was only 17.
Article continues below advertisement
Someone tweeted the rumor Rasheeda was adopted by Kirk Frost, comparing Kirk to R. Kelly.
The rumor started when @giomiooo tweeted out the allegation, without any prior context.
"Kirk adopted Rasheeda when shorty was 15...started having relations with her as a legal parent.. married her at 17 while he was 30. They been together for 20 years. He has 7 kids, 2 are hers. Why nobody compare him to Robert Kelly?" she tweeted.
Since posting the tweet, it's gotten almost 25,000 retweets and over 75,000 likes, and most of the reactions in the replies to the tweet are of utter disbelief.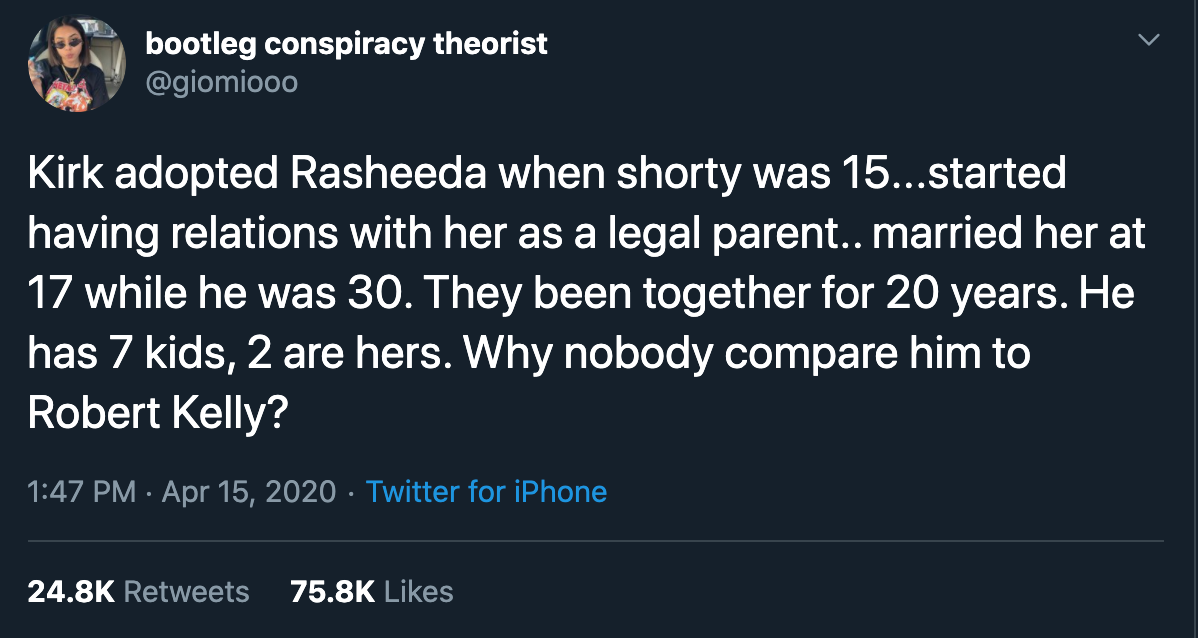 Article continues below advertisement
Kirk and Rasheeda deny the allegations.
It didn't take long before Kirk and Rasheeda took to Twitter to personally address the allegations themselves, releasing a video claiming it was all false.
"First of all I ain't f--king adopt Rasheeda," he said, while Rasheeda laughs in the background. "I'm not interested in adopting Rasheeda, I would definitely not be into marrying nobody at motherf--king 17."
"I d--n sure wasn't thinking about getting married at 17," Rasheeda chimes in.
Article continues below advertisement
If you try to Google Rasheeda's age, it's listed as 37, claiming her birthday is May 25, 1982. Considering she and Kirk married in 1999 — the date of which is supported by their 20th wedding anniversary — that would make Rasheeda 17 when they wed.
But instead of addressing that, Kirk and Rasheeda just said not to believe everything on the internet, alleging that Rasheeda's published birthday is wrong.
Article continues below advertisement
"I'm not going to tell nobody's age," Kirk said. "But trust me, I'm not interested in marrying a f--king minor."
Rasheeda later doubled down on her stance by replying to @giomiooo on Twitter, saying, "U ain't told nobody shit w/ yo bootleg conspiracy theory a-s. Come w/ facts not assumptions if u gone try 2 blast sumbody. Here's some help I've never been adopted I didn't know s--t bout Kirk when I was 15 & sho wasn't thinkin bout gettin married @ 17 so worry bout Dat Rona!"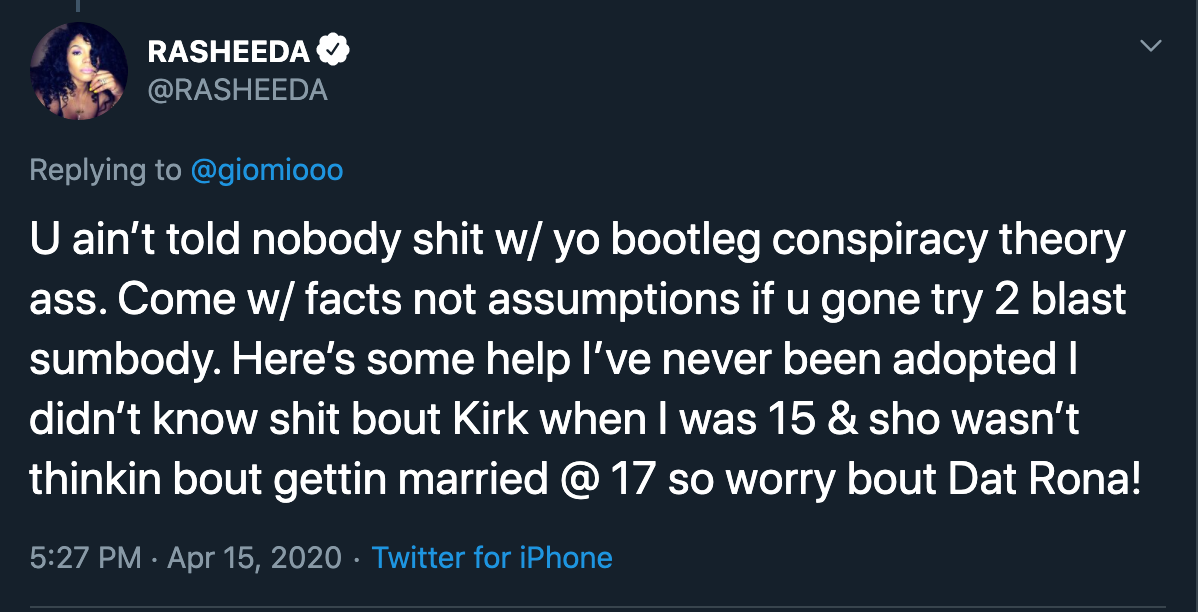 Article continues below advertisement
Some have hit the replies of the tweet with evidence that Rasheeda was young when she met Kirk, including a birthday video from 2010 when Rasheeda's friends talk about how Kirk would pick her up from high school in "the fly-est a-s car."
"And that's the only reason your a-s went up to her high school and got her pretty a-s, and now we're here — how many years later?" she continues.
It's unclear if there's any truth to the allegations, though if they're false, it means Rasheeda has been lying about her age for a long time.