'Renovation 911's Hosts Bring New Life to Homes With Stunning Makeovers
Who hosts 'Renovation 911'? Minnesota sisters Lindsey Uselding and Kirsten Meehan are the experts behind the big projects on the HGTV series.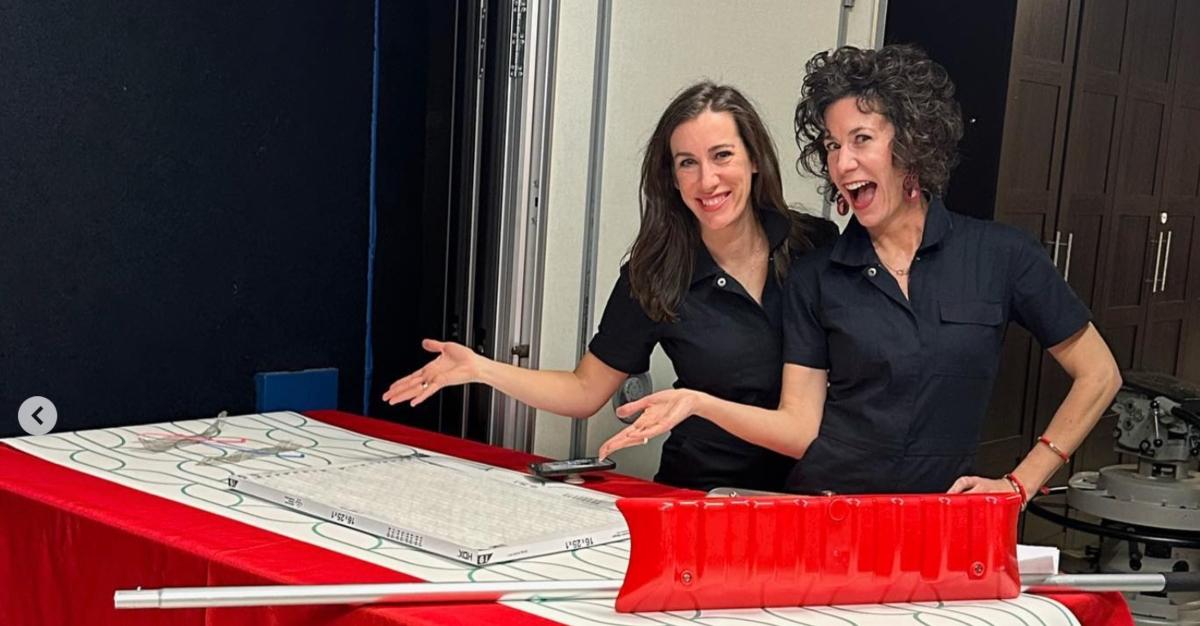 New home renovation series alert! On March 28, Renovation 911 premieres on HGTV — and you won't want to miss it.
Following sisters Lindsey Uselding and Kirsten Meehan as they tackle emergency restoration projects in Minnesota, the eight-episode show highlights two tremendous undertakings in their home state.
Ready to learn more about the two hosts of the new HGTV series? We've got all the details.
Article continues below advertisement
Who are the hosts of 'Renovation 911'?
Minnesota sisters Lindsey Uselding and Kirsten Meehan are the new hosts of HGTV's Renovation 911. Hailing from Edina, Minn., a Twin Cities suburb, the duo knows the state like the back of their hands.
In fact, their hometown plays a pivotal role in production. And they were in the home restoration business for a long time before reality TV came calling.
Article continues below advertisement
"Minnesota is an actual character in the show," Lindsey recently explained to CBS Minnesota. "Every season is highlighted because we film for a really long time," Kirsten added. "People aren't just gonna see that we're a frigid abyss. They're gonna see a beautiful… lake-filled state."
Having resided in the state for most of their lives — apart from two separate stints at the University of Wisconsin for undergrad — the sisters are excited to show viewers their unbridled expertise.
As restoration and design professionals, they're looking forward to putting their unique perspectives together.
"Lindsey is business up front, and I am [the] free-flowing party in the back," Kirsten shared with the outlet.
Article continues below advertisement
Are the sisters on 'Renovation 911' twins?
Although Lindsey and Kirsten are sisters from the Twin Cities, they're not twins themselves! Lindsey is the older sister and was born in March of 1980, while Kirsten came along just a couple of years later in June of 1982. They do bear a striking resemblance, however, and they appear to spend a lot of time together both on and off the set of their TV show.
Article continues below advertisement
Where did 'Renovation 911' hosts Lindsey and Kirsten go to school?
The HGTV hosts share more than just blood! Lindsey and Kirsten both attended the University of Wisconsin in Madison, although they attended during different periods.
"We shared a room even if we had another room — we wanted to share. We went to college [in] the same place. We came back, [and] we had to live near each other, so we've always been very close," Kirsten explained to CBS Minnesota.
In 1998, Lindsey began her undergraduate career at the university and worked toward her B.B.A. in Human Resources, Management, and Marketing.
However, her affiliation with the school didn't end when she completed her bachelor's in 2002. Beginning in January 2020, Lindsey joined the UW Alumni Voice Panel at the UW School of Business and has remained a member ever since.
Article continues below advertisement
Kirsten began her undergraduate work at UW two years before her sister graduated. From 2000 to 2004, the Renovation 911 host pursued her B.A. in Communication Arts and participated in the Delta Gamma sorority and UW Dance Team.
In 2003, she attended Murdoch University in Perth, Australia, as part of her study abroad program.
'Renovation 911' happened by chance for the sisters.
In 2013, Lindsey joined her sister Kirsten at Ungerman, Inc., their family's restoration business. However, neither imagined their renovation careers would lead to an HGTV series.
Then, a friend from high school with connections to a producer made a pitch and asked Lindsey and Kirsten to film themselves. After their demo reel received the green light, they created a series pilot, and HGTV turned Renovation 911 into a series!
Renovation 911 episodes air Tuesdays at 9 p.m. EST on HGTV.