Customer Claims Buffalo Wild Wings Charged "Takeout Fee" to Pick Up Their Own Food
A customer was shocked to see the restaurant they purchased food from charged a $0.99 "takeout fee" because they picked up their own grub.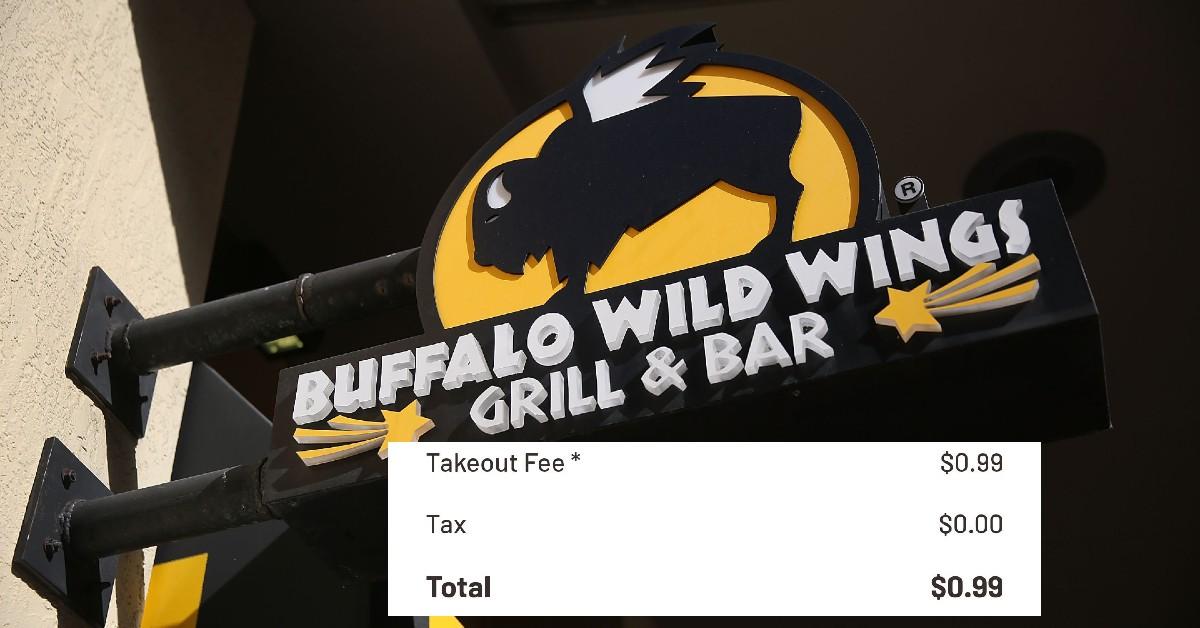 Folks who work in the food service industry always say the same thing to customers who've got a gripe with tipping: if you don't want to leave a gratuity, then don't go to a sit-down restaurant — end of story.
Article continues below advertisement
The same goes for folks who stiff delivery drivers on orders: if you don't want to pay people to deliver your food, then maybe you should just go to the store and pick it up yourself then.
However, one restaurant customer was miffed to see that there are even costs associated with simply picking up an order after they purchased some food via take-out, only to see a $.99 premium on their bill.
Article continues below advertisement
Redditor @ColdCruise posted a screenshot of their order from Buffalo Wild Wings showing the surcharge, which prompted a litany of responses from different users on the platform.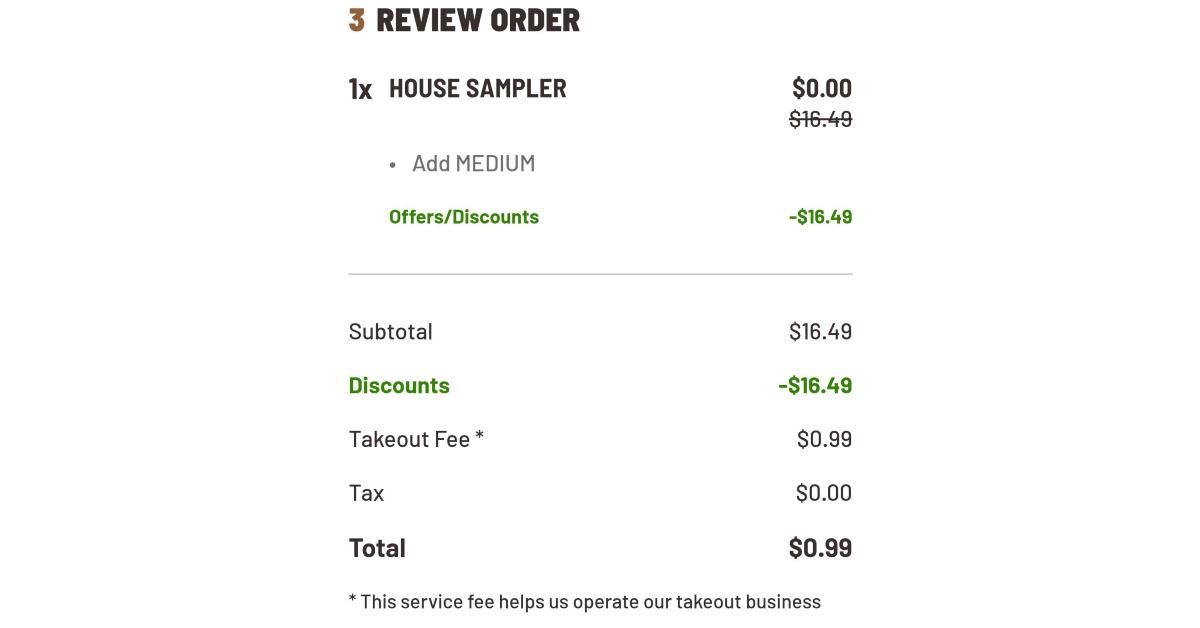 Article continues below advertisement
Some folks also noticed that @ColdCruise had their order comped (aside from the takeout fee) which they attributed to redeeming rewards points that they accrued over the course of a year.
One commenter highlighted how ridiculous it was that the customer frequented an establishment for an entire year, only to get the privilege of paying $.99 for a free appetizer: "After a year of spending money on this establishment, he had saved up enough reward points to be charged $1 to pick up a free appetizer."
Article continues below advertisement
While other people couldn't believe the prevalence of delivery applications and how in just a few years' time businesses went from independently bringing food to its customers on the cheap, to folks being able to get any food from any establishment directly delivered to them via popular food applicants, to being charged additional fees for takeout after said delivery apps became prohibitively expensive.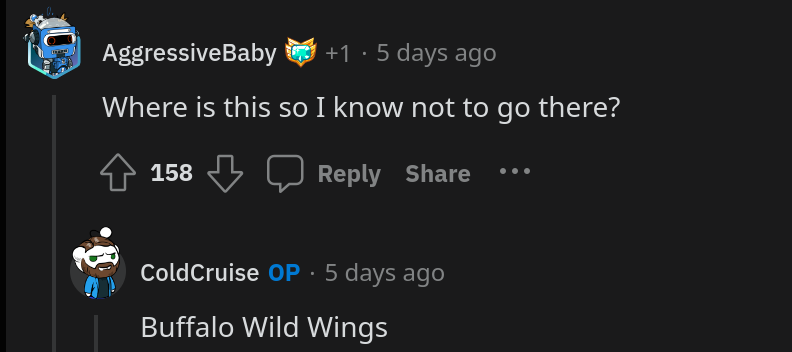 Article continues below advertisement
"In 3 years we went from 'cheap delivery on pizza and Chinese food' to 'everything is now delivered to my door' to "delivery is so expensive I have no other choice but to pick the damn food up myself.""
Someone else joked that in addition to the "takeout fee" that the restaurant probably also asked if @ColdCruise wanted to to leave a tip: "The f--- is a takeout fee? They're charging you for picking it up?? That's crazy"
Article continues below advertisement
Another Redditor remarked, "A takeout fee? What in the burning abyss is that? That would be an immediate 'never ordering from this place again' moment."

Article continues below advertisement
This isn't the first time that folks have spoken out against takeout fees in restaurants, another Reddit user questioned why they've been seeing more "takeout fees when ordering online."
One commenter replied that it was due to some restaurants' using third-party services for processing online order and that the fees associated with the orders were just the "cut" for said services.
Article continues below advertisement
Buffalo Wild Wings also came under fire in another post for tacking on additional service fees "with no explanation."

Article continues below advertisement
They added that the bottom of their receipt for the takeout order, a message read: "This service fee helps us operate our business."
Have you ever come across a takeout fee just for picking up food that you ordered?