Woman Denied Seating at a Restaurant For Being Alone
A woman visiting a Korean BBQ restaurant said she cried in her car for a little bit after being told she wasn't allowed to dine there alone.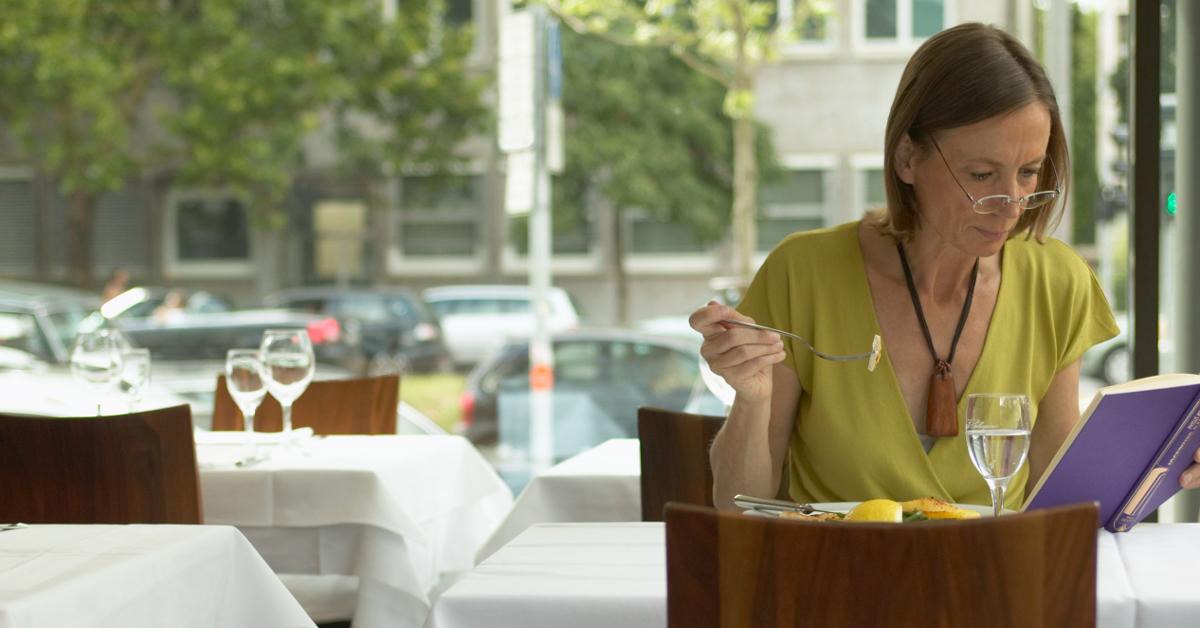 TikToker Sunshine Chavez posted a viral clip where she purportedly was denied service from a Korean restaurant because she was eating alone.
A Los Angeleno blog stated that many all-you-can-eat Korean BBQ restaurants don't allow for solo diners, which is why the author of this particular blog was willing to drive an hour to Simi Valley in order to get some grub.
Article continues below advertisement
Jason Park also published some unwritten rules when it comes to dining at most KBBQ restaurants in The Korean Guide: "Eating alone at a Korean BBQ, although not a taboo, isn't necessarily the best thing, either. Although these rules are slightly loosened in places across the U.S., most restaurants still expect you to order at least two meats. This would be, in effect, the same as having another person with you."
The restaurant Sunshine visited was BWON Shabu & BBQ in Fullerton, Calif.. The TikToker wrote in a caption for the video: "When the restaurant doesn't let you dine in because you're a party of 1. And you're told next time bring a friend maybe I'm just hungry and emotional but I definitely cried in my car :("
Article continues below advertisement
Sunshine expressed in the comments section, along with other TikTokers, that she was giving herself a pep talk to overcome her fear of eating out alone, so being denied access to the restaurant was an emotional blow.
Article continues below advertisement

While some folks may think having such high levels of anxiety over simply eating a meal alone at a restaurant is a bit overdramatic, this fear has its own name: "solomangarephobia."
Article continues below advertisement

Been Around the Globe writes about this phenomenon: "People who have solomangarephobia don't necessarily want to have someone with them to eat. No, the problem comes from what other people might think. Those who have solomangarephobia think people feel like only sad, friendless people, those who got stood up, eat alone at the restaurant. Basically the losers, those who are stigmatized."
Article continues below advertisement

Spoon University featured an article written by a self-proclaimed solomangarephobic who says it's not the act of eating alone that worries them. Their anxiety is rooted in the belief they will face social stigma for doing so; that others will be looking at them and judging that they don't have anyone to join them.
Article continues below advertisement

The outlet writes: "Believe it or not, your fear of eating alone is quite legitimate," and offered some helpful tips to deal with their anxiety while dining alone in public. They caution against simply being "glued" to your smartphone, but to instead try to look around and observe your surroundings.
Article continues below advertisement

Some studies stress the importance of alone time for one's own mental development. If you find yourself alone during a meal without distraction or external stimulation, you're flexing your brain's muscles to better entertain and engage yourself.
Article continues below advertisement

Even though a lot's been written to help folks cope with their anxieties in eating out alone, there were still many TikToker users who related to Sunshine's post and expressed sympathy with her solo-dining plight.
"I'd literally cry lol," said one.
"As someone who loves eating out alone, this is a new fear unlocked lol," said another.
"I'm so sorry!! As if going to a restaurant alone isn't hard enough," a third commenter wrote.
Article continues below advertisement

Others couldn't understand the two-person-minimum policy, while some thought this was common knowledge when it comes to dining at Korean BBQ establishments.
Have you ever heard of a restaurant requiring a two person minimum? Would you be peeved to be turned away if you were just trying to get a meal on your own?