Man Shames Chipotle Employee for "Eating Instead of Working", Gets Put on Blast — "Mind Your Business"
A TikToker was called out for criticizing Chipotle workers who were eating on the job in a viral clip.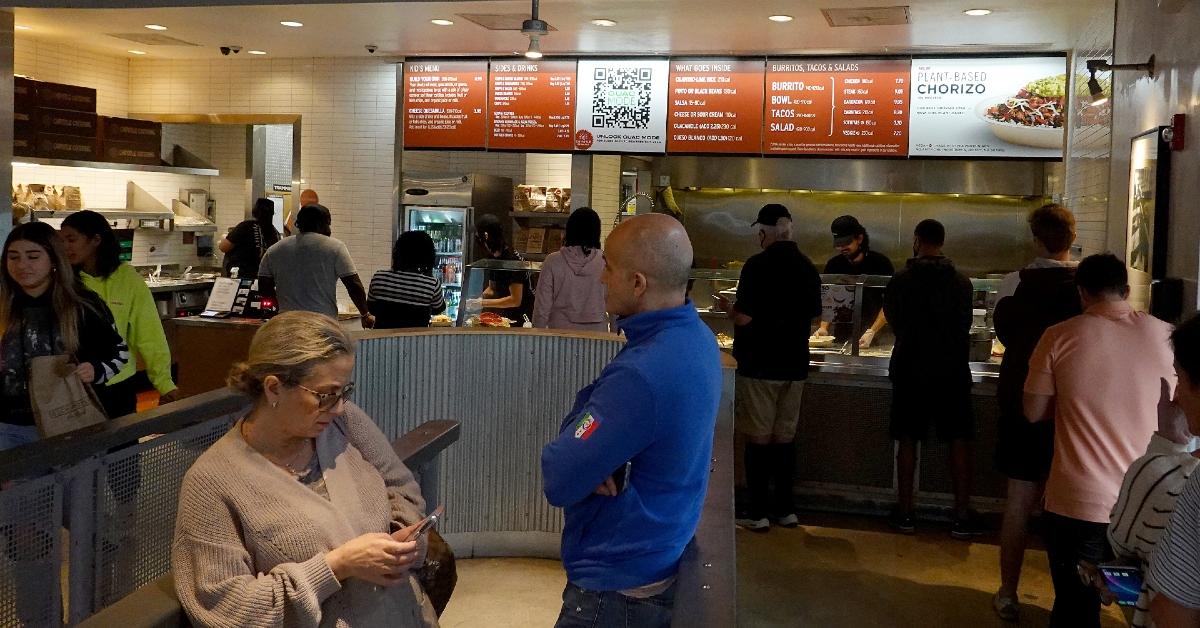 A TikTok video showing Chipotle employees eating in plain view of customers sparked a viral debate after the uploader called their behavior "gross."
This isn't the first time a fast food worker went viral on TikTok just because they were eating while working. In 2021 a woman posted a video of a Pizza Hut employee eating on the job.
Article continues below advertisement
She purportedly received so much criticism that she disabled the comments section on her video but left it up on her page.
Burnout in the fast food industry isn't an uncommon problem, and there will be plenty of folks who've worked in busy eateries who will probably tell you on busy days it can be hard to find time to use the restroom, let alone eat.
Even though employees are expected to take mandatory breaks, during a rush it may not be possible. It's also a high-energy job where you're mostly on your feet, so many restaurant workers will need to pick at food throughout the day to keep their energy up.
These are probably a few of the reasons why so many TikTokers are calling out Scott Matlock, who posts under the handle @smat742.
Article continues below advertisement
He records a Chipotle employee standing up and eating a bit of food behind the counter before returning to work. Scott writes, "Employees eating and walking around instead of working! Pathetic! Never even washed her hands or nothing. Fkn gross!"
Article continues below advertisement

He added in the video's caption that the worker "had a bad attitude as well." However, many users on the platform were quick to defend the employee.
Article continues below advertisement

"They're human bro," wrote one. "They have to eat too. There were other people there working."
"They probably don't give them enough time to eat on break. you don't know," said another.
Some said Scott had unfair expectations of employees who aren't necessarily earning a lot of money at their jobs. "Y'all expect minimum wage workers to be at 100% it's crazy."
Article continues below advertisement

Others pointed out that the worker was using a fork to eat her food, refuting the idea that she was being unsanitary while eating on the job. It wasn't like she was popping food into her mouth with her bare hands and then returning to the line to prepare food.
Article continues below advertisement

Some commenters said Scott's video is a clear indication that he has never worked in the food service industry before. If he had, he probably wouldn't be criticizing the Chipotle workers so harshly.
Article continues below advertisement

There were other folks who said they didn't see anything in the recording that they would consider unsanitary: "I wouldn't mind her eating cause they stand up on there feet's [sic] for hours and y'all come in and act like that but her rubbing her nose and not washing."
Article continues below advertisement

Chipotle has been in the news a lot recently when another series of viral TikToks from other content creators claimed that customers were able to purchase themselves discount burritos utilizing an online ordering menu hack.
Article continues below advertisement

The City also reported in August of 2022 that the fast casual dining chain was ordered to pay NYC workers $20 million for violating workplace regulations pertaining to scheduling and sick leave.