Ned Fulmer Admits to Infidelity: "I'm Sorry for Any Pain My Actions May Have Caused"
Did Ned Fulmer, one fourth of the Try Guys, cheat on his wife? Inside the rampant rumors and Ned's own statement on the matter.
It can be dangerous to get sucked into the world of online theories and conspiracies, but sometimes, the rumors turn out to be true. Recently, speculation began swirling that Ned Fulmer, one member of the Try Guys on YouTube, cheated on his wife. What makes this extra ironic is that Ned is the member of the group who spends the most time talking about how much he loves his wife. He's what the kids call a "wife guy."
Article continues below advertisement
Did Ned Fulmer actually cheat?
On Sept. 27, after hours during which the internet was on fire with speculation, Ned took to Twitter and admitted he cheated on his wife, Ariel. "Family should have always been my priority, but I lost focus and had a consensual workplace relationship," Ned stated.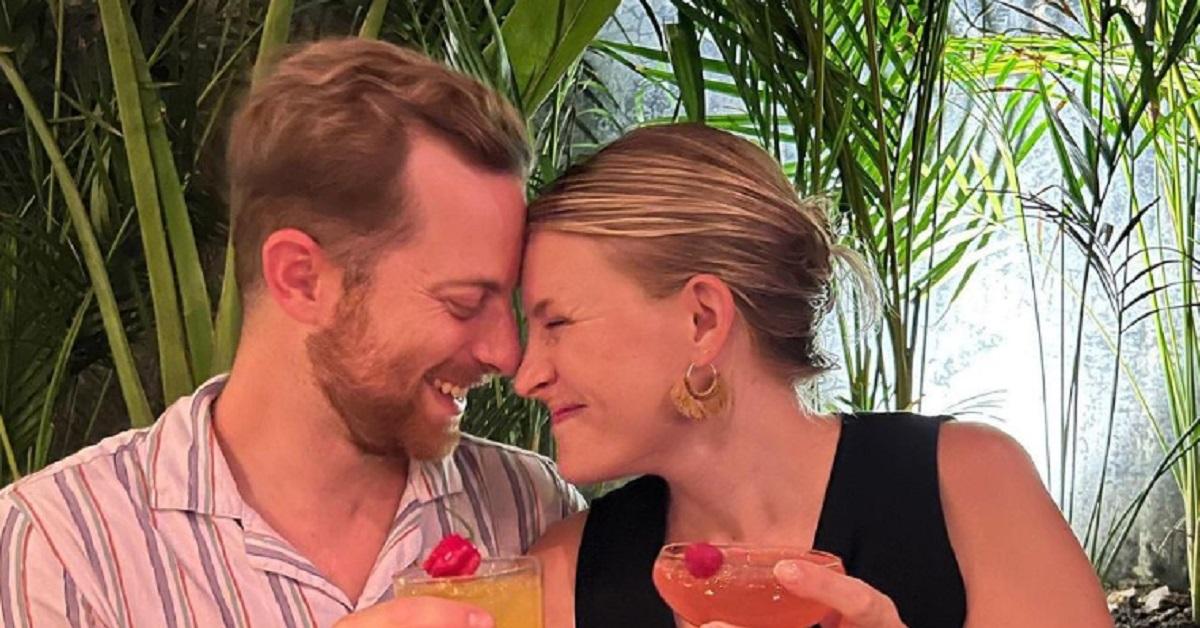 Article continues below advertisement
His statement continued, "I'm sorry for any pain that my actions may have caused to the guys and the fans, but most of all to Ariel. The only thing that matters right now is my marriage and my children, and that's where I am going to focus my attention."
Article continues below advertisement
In an Instagram statement of her own, Ned's wife Ariel asked for fans to respect her family's privacy at this time. "Thanks to everyone who has reached out to me — it means a lot," she wrote. "Nothing is more important to me and Ned than our family, and all we request right now is that you respect our privacy for the sake of our kids."
Ned Fulmer had an affair with his 2nd Try LLC employee Alexandria Herring.
Rumors began to swirl when Ned didn't appear in any videos or content beginning in early September. Then, they exploded when a user on Reddit claimed that they had taken a video of Ned making out with his associate producer Alexandria Herring at a New York club and sent it to someone else who eventually sent it to Ned's wife, Ariel.
Aside from being an associate producer at 2nd Try LLC, Alexandria is (or was) a core part of the Try Guys' spinoff series Food Babies. To clarify, Alex is Ned's subordinate in the company.
Article continues below advertisement
Per StyleCaster, a Reddit user posted alleged messages to and from Alex's fiancé, Will Thayer, regarding the affair. "So basically I went out to Niagara the club last night and saw her making out with Ned from the Try Guys, I have videos if needed," the message to Will stated. "She was wearing a red dress. IDK if that helps."
The user who eventually sent the revealing video to Ariel claims that the two talked about it for an hour. Will Thayer has now unfollowed Alex on social media and returned his account to private.
Article continues below advertisement
To make matters worse, according to the Twitter account @nedfulmerexpose — which is dedicated to informing the public about the unfolding scandal — Ned and Alex were allegedly spotted at Chelsea Market a day prior to their clubbing escapade. Who knows how long the affair lasted.
Article continues below advertisement
Ned is no longer working with the Try Guys.
On Sept. 27, minutes before Ned's own statement, the Try Guys announced via Twitter that Ned is no longer working with the group.
"Ned Fulmer is no longer working with The Try Guys," the statement reads. "As a result of a thorough internal review, we do not see a path forward together. We thank you for your support as we navigate this change."
Try Guys members Keith, Zach, and Eugene have since unfollowed Alex and Ned on social media. Food Babies star and Try Guys senior editor YB Chang, too, unfollowed them.
Article continues below advertisement
While many fans think this kind of cheating scandal is really a personal issue, it's worth remembering that Ned has fostered an image as the ultimate wife guy. What's more, he even roped Ariel into creating content for the platform, which only makes the whole thing feel even weirder, and makes it both a personal problem and a business one.
Article continues below advertisement
The Try Guys are shifting to one video a week.
The Try Guys recently announced that they were shifting their schedule and only releasing one video a week moving forward. This news was surprising to some, and it comes after some internet sleuths discovered that Ned seems to have been edited out of several pieces of content that he originally appeared in.
This new strategy shift likely has to do with Ned's cheating scandal. He has always been an integral part of their content and was probably very much involved in all planned videos ... until now.