Woman Points Out "Scam" Car Mechanics Use to Rack Up Service Bills
A TikToker went viral after outing how a Honda dealership she visited tried to scam her, and showed others how to avoid the same con.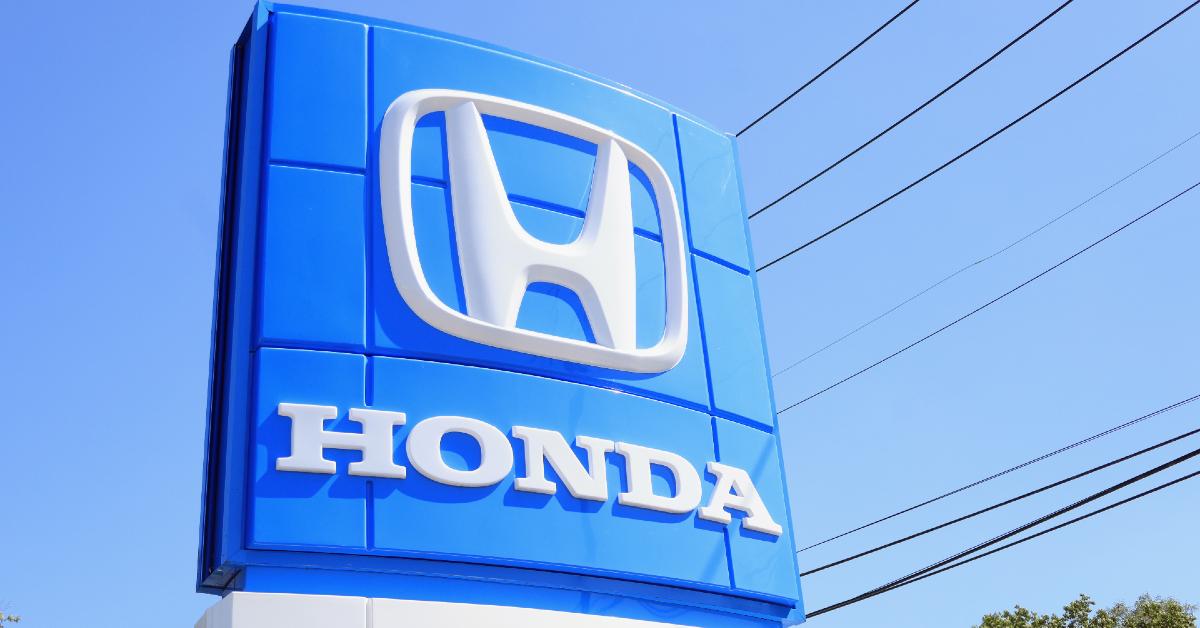 A woman went viral on TikTok after calling out the Honda dealership she visited to get her vehicle serviced. She says the dealership tried to charge her for a service she performed herself prior to visiting the business. Her video is a helpful warns to others not to fall for the same scam when they're getting their car looked at.
Article continues below advertisement
According to Auto Guide, the majority of Americans have expressed distrust of auto mechanics. There's a reason why there are so many tropes in movies and TV shows about unethical car repair shops relying on consumer ignorance to make a buck.
The artile lists several reasons for this lack of trust: "recommendations of unnecessary services (76 percent), overcharging for services (73 percent), negative past experiences (63 percent) and concerns that the work will not be done correctly (49 percent)."
TikToker @TheKurls' experience only further adds to the lack of faith folks have in the auto service.
Article continues below advertisement
"All right Honda dealership, calling you out," she says. "Y'all tried to scam me this morning but you didn't know who you were messing with, did you? And listen up here, folks, because y'all are probably getting scammed the same way. Backstory real quick: yesterday I changed my cabin air filter in my car because I knew they would recommend it and I knew they were overcharging people."
Article continues below advertisement

According to AutoZone's website, a cabin air filter compatible with Honda vehicles start at $19.99. @TheKurls says her dealership attempted to charge her $90 for this service alone, which seems to be in line with what many dealerships charge for the service.
Article continues below advertisement

In the video, she shows the cabin air filter the replaced before taking her car in. "This was how disgusting my cabin air filter was. Obviously needed to be changed a long time ago. I bought this one," she says, presenting the box for the new air filter she bought on Amazon, for $15 adding, "it took me under a minute to change."
Article continues below advertisement

She then demonstrates how she was able to do it, which entails opening the glovebox, popping out some tabs, taking the older air filter out, putting in the new one, and popping the tabs back in. "This is the one they said I magically needed to change," she said, showing the pristine new filter.
Article continues below advertisement

"So when they quoted me $90 this morning to change this, I said, 'do you guys even look at those?'" She mimics the mechanic who replied. "'Oh, oh yeah we pull them out and we show it to you and video.'" But she called B.S. "I said, 'Well, number one, no you didn't, cuz you said half the video was cut off. And, number two, I just changed it yesterday. It's brand new. So what were you guys gonna show me?'"
Article continues below advertisement

She then starts imitating the employees' response: "'Oh, that's weird! Sometimes it could be because your glovebox is locked.' No it's not. So what were you guys gonna show me?"
At this point in the video, the TikToker lets out a frustrated groan. "Don't let them scam you. Don't do it. Spend $15 and do it yourself. Takes under a minute. The biggest freaking idiot could do it."
Article continues below advertisement

Other users on the platform chimed in with their own tips to handle unnecessary work orders from auto service employees, like writing the date in permanent marker on the cabin air filter. Others said they've also saved a lot of money when it came to re-programming key fobs for their car by buying the parts online and doing it themselves.
Article continues below advertisement

Sometimes it's not unnecessary services you need to watch for but services not performed. One commenter said they'll pain stripes of nail polish on their tires to ensure the service center actually performs rotations instead of just saying they did and skipping the service to save time.