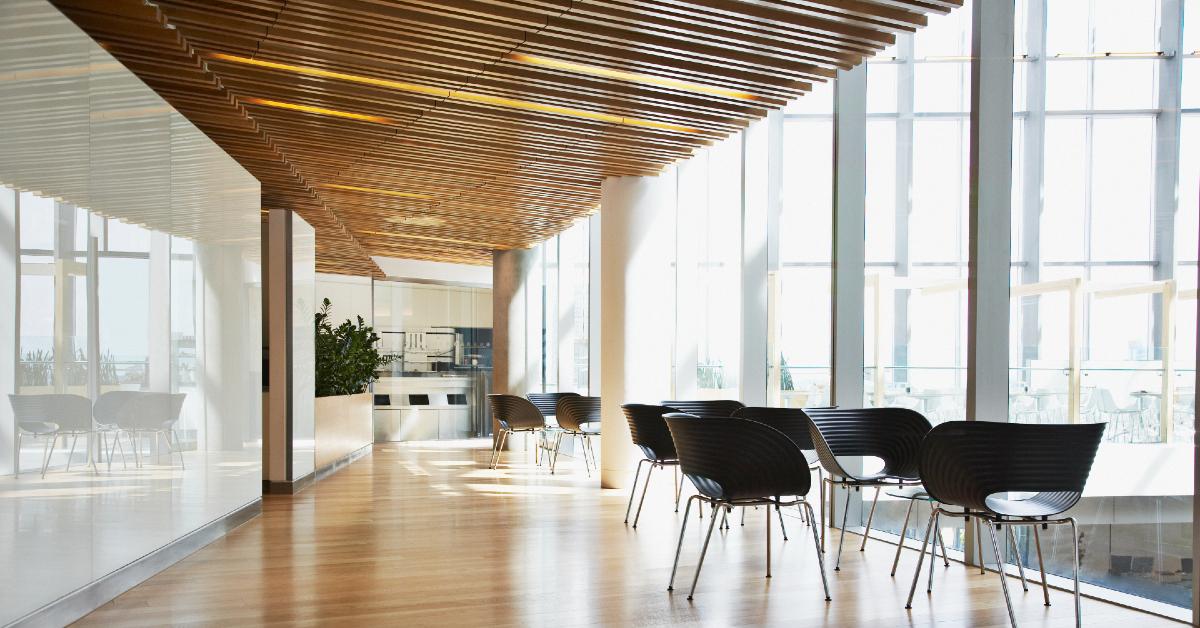 TikToker Mocks "Return to Office" Philosophy by Showing Virtually Empty Office Space
The TikTok account phyl & daw (@yousillyhp) went viral on the popular social media platform after uploading a video mocking the notion of employees returning to the office because it helps build a strong work "culture."
Article continues below advertisement
In the clip, someone can be seen walking through an office space that looks like it could be in any company building anywhere in America. They show a coffee machine and an empty table along with a tabletop hockey game. The barren space paired with gratingly high-pitched voice highlights what appears to be an absurdist commentary on this "culture" claim.
Article continues below advertisement
Many TikTokers who saw the post agreed with this outlook offering up a number of reasons as to why "the culture" argument wasn't really tracking. Some said that the real reason companies were forcing workers to come into the office is because they probably signed a multi-year office space lease that they couldn't break and wanted to get something out of the money that they're spending.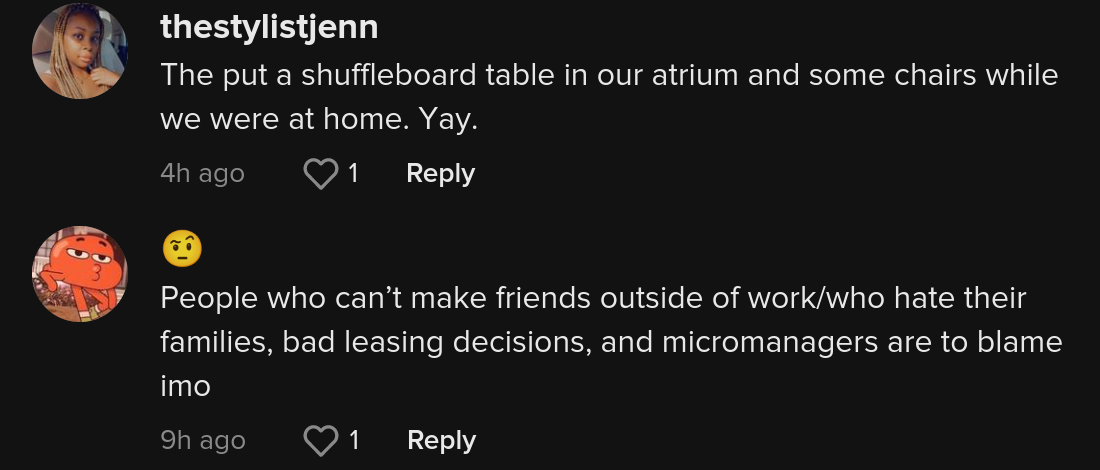 Article continues below advertisement
Others pointed to how ridiculous some fixtures of the office are, like the fact that there are games and activities folks wouldn't be able to use because they're more than likely too busy doing their jobs.

Article continues below advertisement
And then there were some who mentioned how ridiculous it is to go into an office and then log into Zoom to conduct meetings anyway, yet another job function that could be performed from anywhere with an internet connection.

Article continues below advertisement
One of the biggest workplace debates to come out of the pandemic and the various adjustments humans had to make to adapt to government-mandated stay-at-home and self-isolation measures is that the majority of jobs don't need to be performed inside of an "official" office space.

Article continues below advertisement
Many industries allowed their employees to work from home and after COVID mandates were lifted, a ton of companies decided just to let employees keep their positions remote.
Depending on the nature of the work being performed, there can be many benefits for a company to allow for this kind of employment setup.

Article continues below advertisement
Remote workers reported higher levels of efficiency, completing more tasks in a shorter amount of time when they weren't beholden to a "clock." In some cases, workers actually worked longer hours since they didn't have to worry about getting up early to prepare for their commute.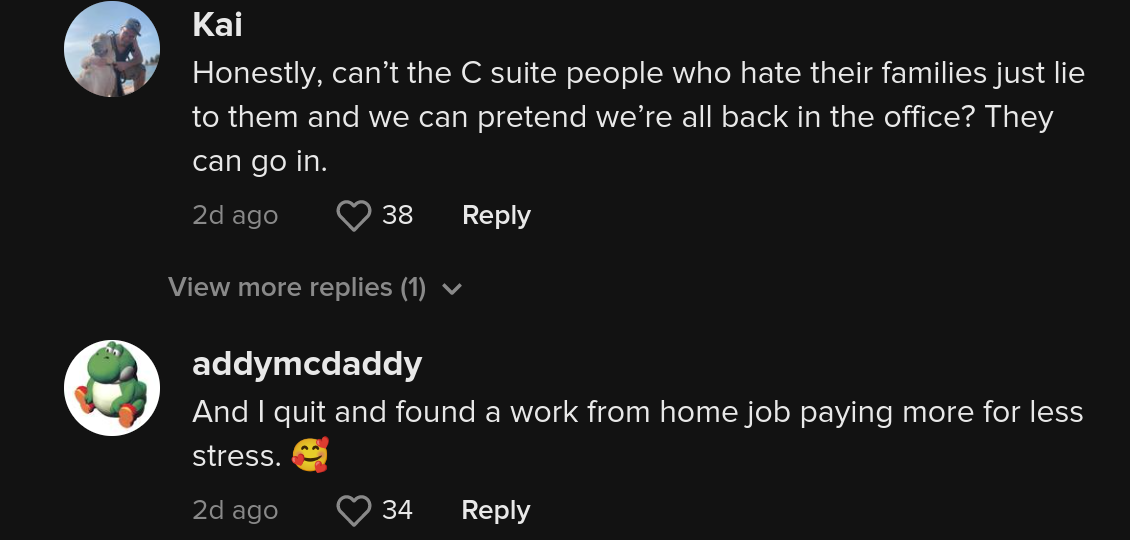 Article continues below advertisement
Not to mention remote positions ultimately helped to reduce employee turnover rates as they became highly desired positions, with some folks looking for new gigs immediately dismissing offers that didn't include at least a part-time remote option.
On the flip side of that coin though, there were a number of folks in remote positions who kind of ruined it for everyone else.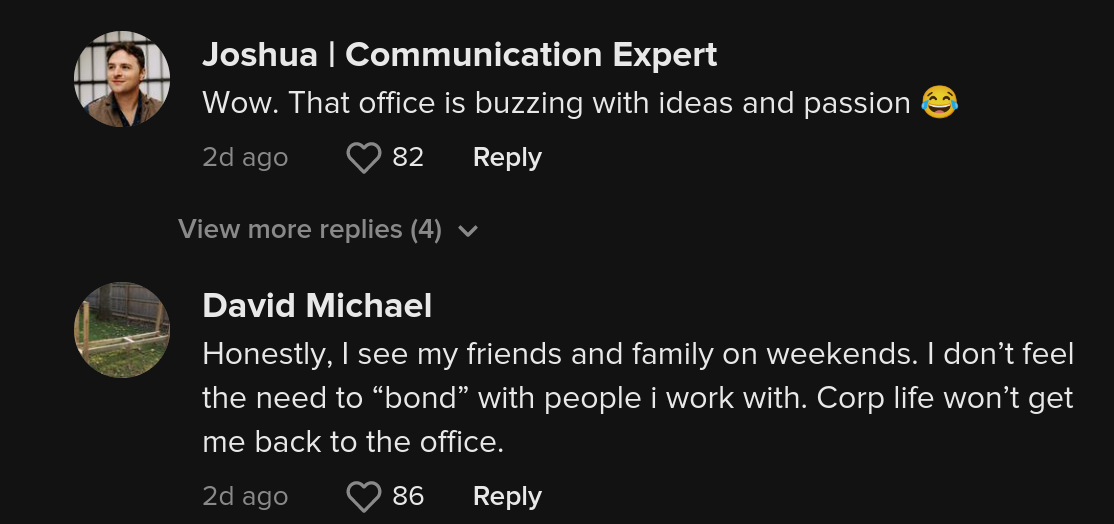 Article continues below advertisement
They did this by bragging about how little they do at home and posting on social media about it. Using physical mouse jiggling devices or software (which got some people in trouble) to make it look like they're active, or joking about going on vacations and running errands when they're supposed to be on the clock didn't help matters either.

Article continues below advertisement
And there were major corporations that took notice. Tesla CEO Elon Musk put an end to remote work stating that any employees of the electric car manufacturing brand must return to the office or look for work elsewhere and anyone who required working remotely must submit reasoning as to why.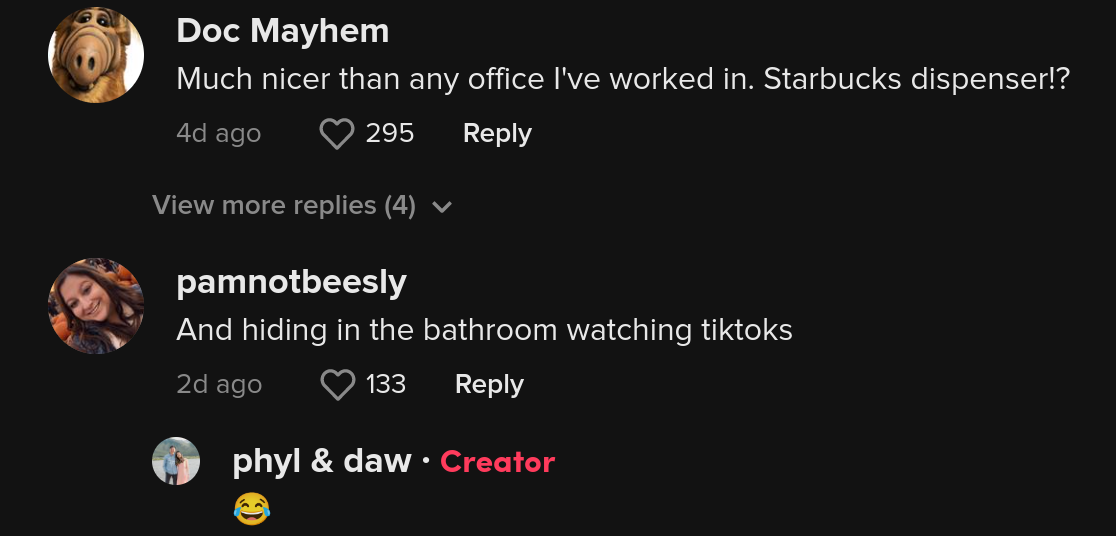 Again, it all depends on how someone wants to run their business and the nature of the work that is being performed there and there are a number of successful businesses that run on an almost entirely remote employee workforce. Take WordPress for example, one of the internet's largest content management systems is 100% run by work-from-home employees.