Mom Names Baby After Disney Ride, Expresses Sadness After It Gets Closed Down
A mom went viral on TikTok after sharing that she was sad the theme park attraction she named her baby after shut down.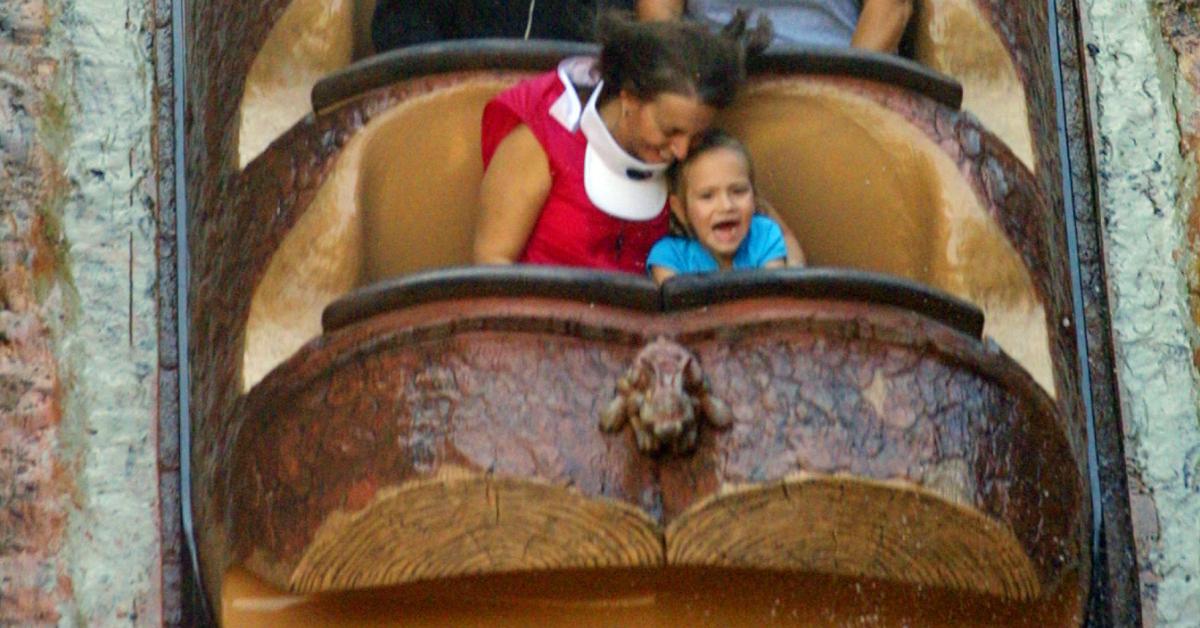 Even though they're often a source of ridicule, there has been a steady increase in non-traditional baby names parents have been giving their children over the years. And we're not just talking about folks who take a name everyone's familiar with and change up the spelling.
We get it, you love the name "Brian" but want to differentiate it so you decide to spice things up and slap "Bryien" on the birth certificate instead.
Article continues below advertisement
But then you've got parents who decide to get really, really non-traditional and decide to name their kids after their favorite TV show characters, fruits, or colors. Someone actually named their kid "Tu Morrow" which seems like they're just destining the child to become a lifelong procrastinator. Another person blessed their child with the moniker "Seven," but at least it wasn't spelled the same way as David Fincher's crime masterpiece.
And who could forget the infamous baby name Elon Musk gave to one of his kids?
But a TikToker recently got into a conversation on uncommon baby names when she declared how sad she was that the ride she named her child after was shutting down.
Which prompted a lot of questions from other users on the platform.
Article continues below advertisement
A TikToker by the name of Kara who posts under the handle @vergangranolamom posted a clip of her holding her baby with a text overlay that reads: "The ride I named my daughter after shut down today at Disney I'm so sad."
Article continues below advertisement

Other users on the platform immediately started joking about the situation, while some truly wanted to know what she could've possibly named her child. Because the ride she was referring to was the classic attraction Splash Mountain.
Article continues below advertisement

"I'm so sorry zipideedoodah," one commenter said.
Another remarked, "Splashton Mountleigh"
It became apparent that there were folks trying their best to turn the names of popular Disney rides and IPs into baby names.
"guardians of the galaxleigh"
"Tell log flume I'm sorry"
Article continues below advertisement

"How will sweet little Haunted Mansion cope"
"Sorry to hear that Epcot ball"
"tell zippidy doo dah i'm so sorry"
"sorry to hear that Stitch's Great Escape"
However, in a follow-up video, she revealed what she actually named her child, and no, it wasn't Spacia Montana.
Article continues below advertisement
She explained that she named her child Briar, after "The Briar Patch" part of the ride.
She says in the video, "OK so the first thing I wanna say is that her name is not Splash Mountain it's Briar. Not Breyer, but like the Briar Patch. And I got her name because I was looking at a baby name list on Pinterest when I was pregnant and I saw the name Briar and I never heard of it but I really love natur-ey names and it reminded me of the little Briar Patch on the Splash Mountain ride."
Article continues below advertisement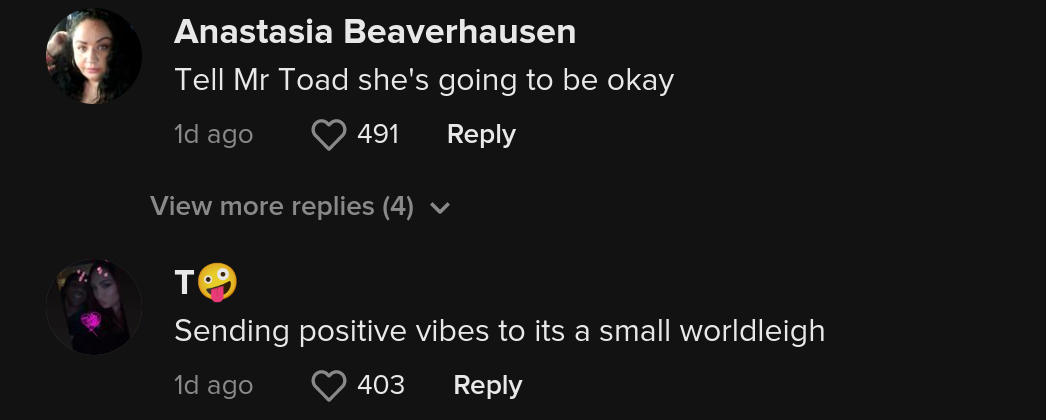 She added, "We do love Disney so I was like that's such a cute name. Never seen song of the South I know it's controversial and terrible but just like the ride itself I really like so we named her Briar."
Article continues below advertisement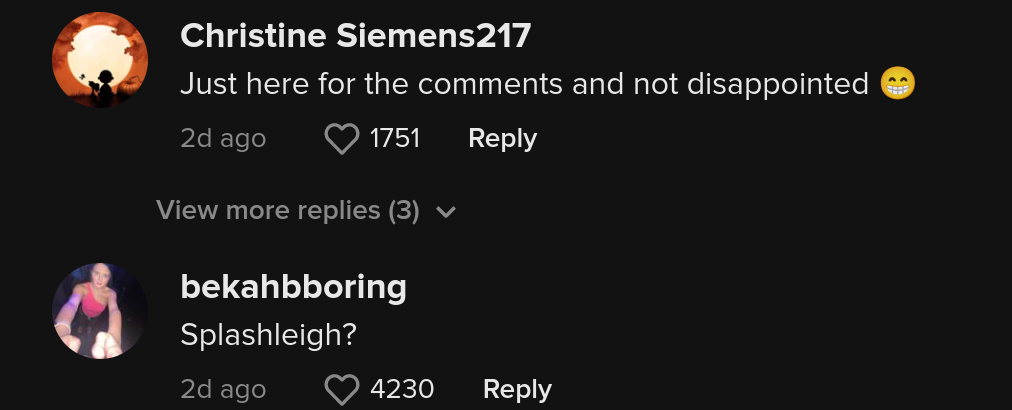 She added that the name doesn't have any other background except a reference to the ride.
The TikToker isn't the only person to give their child a Disney-inspired name. The Rock named his baby Tiana, which is also the name of the protagonist from Princess and the Frog. He also has a child named Jasmine, a la Princess Jasmine from Aladdin.
Article continues below advertisement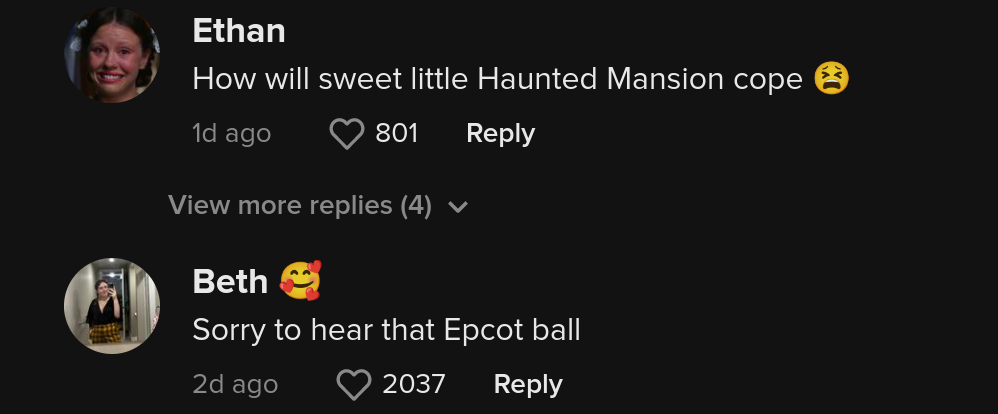 When Rachel Bilson and Hayden Christensen had a child together, they decided to name her Briar, which is one of the name's of Princess Aurora from Sleeping Beauty. Hayden directly referenced Disney when talking about his child, mentioning that both he and Rachel had Disney songs playing throughout the house after they welcome her into the world.