Reza Farahan of 'Shahs of Sunset' Talks His Haircare Line Reza Be Obsessed (Exclusive)
After spending years trying to manage his own hard-to-handle hair, Reza Farahan now has a haircare line of his own, Reza Be Obsessed.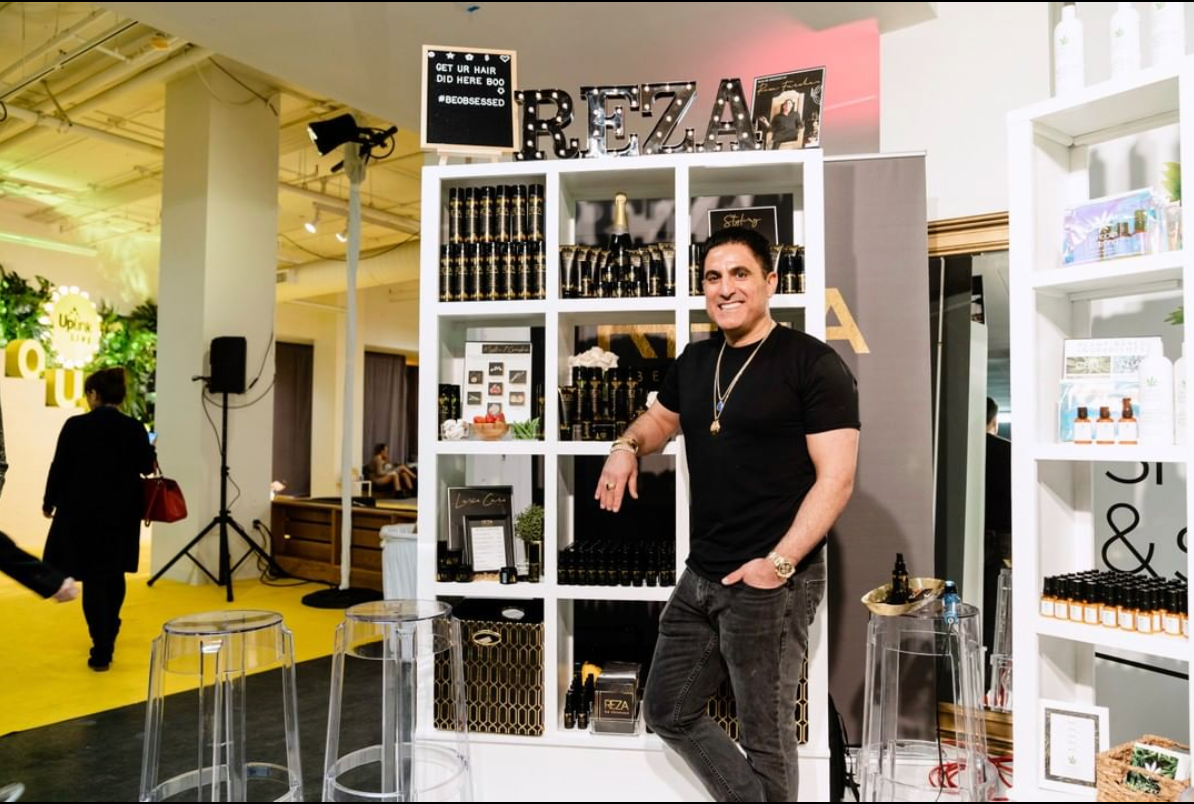 Reality star Reza Farahan may be dealing with drama on Shahs of Sunset, but he's definitely not dealing with drama when it comes to his hair.
The real-estate agent turned Bravo icon admitted that he struggled to maintain his hair growing up. As a half-Jewish, half-Muslim man, he said he spent a good part of his early life learning how to care properly for it.
Article continues below advertisement
But just over a year ago, Reza successfully launched his own line of hair products, dubbed Reza Be Obsessed. While the luxury line has been out long enough to prove its worth maintaining hard-to-handle hair, he's still obsessed with it.
Reza talked with Distractify about the inspiration for his line and how he brought high-end products to your local beauty supply store.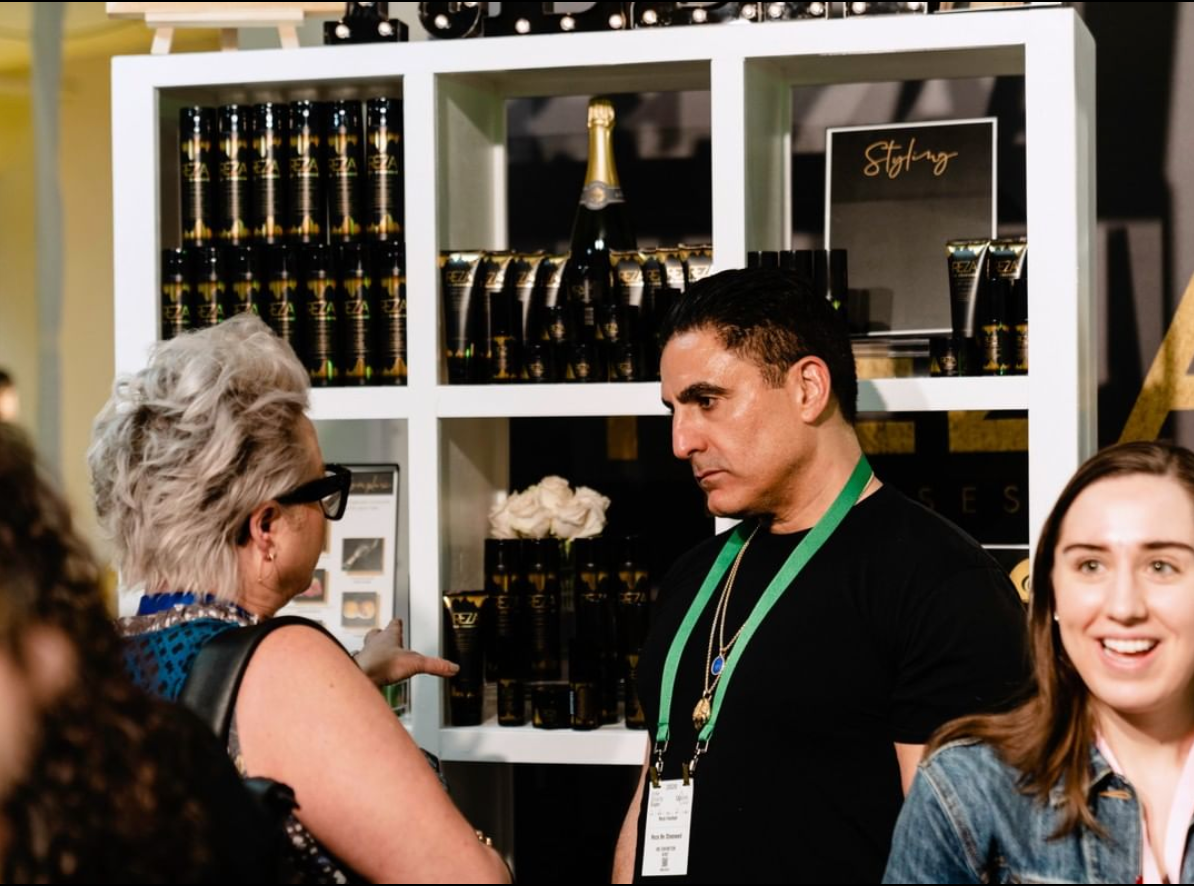 Article continues below advertisement
The Reza Be Obsessed haircare line was born out of a meeting in a dog park.
"I grew up with the kinkiest, thickest, coarsest, wiriest, bristly hair you could ever imagine," Reza said. "I would get my hair relaxed to the point where my scalp was burnt with scabs that would fall off. It really took me a long time to really find out how to appreciate and take care of my hair."
He said he was well into his twenties before he learned how to give his hair the right attention (and products) it needed, but the opportunity to create his own hair care line didn't come until recently. After his Chihuahua, Marty, attacked another dog at the dog park, he went over to apologize to the dog's owner, only to meet his future business partner, Sheree Ladove Funsch.
The owner of cruelty-free beauty company La Dove Inc., Sheree asked Reza if he had ever considered creating his own line of hair products.
Article continues below advertisement
"My passion in life is lotions and potions. I think that I worked in an apothecary in a former life," he joked. "If you come to my bathroom, I had a disproportionate number of bottles."
It was clear that while he had never explored the venture on his own, Reza had a love for hair care. So the pair started development, and after only 11 months of testing and formulating, Reza Be Obsessed was born.
Article continues below advertisement
Reza says his line is perfect for a wide variety of hair types.
Throughout the formulation process, Reza tested the products out himself, working with Sheree to build the formula from the ground up to make something that was completely their own. As he tested the prototypes, he considered everything from the final product's texture to its smell, as well as the actual results.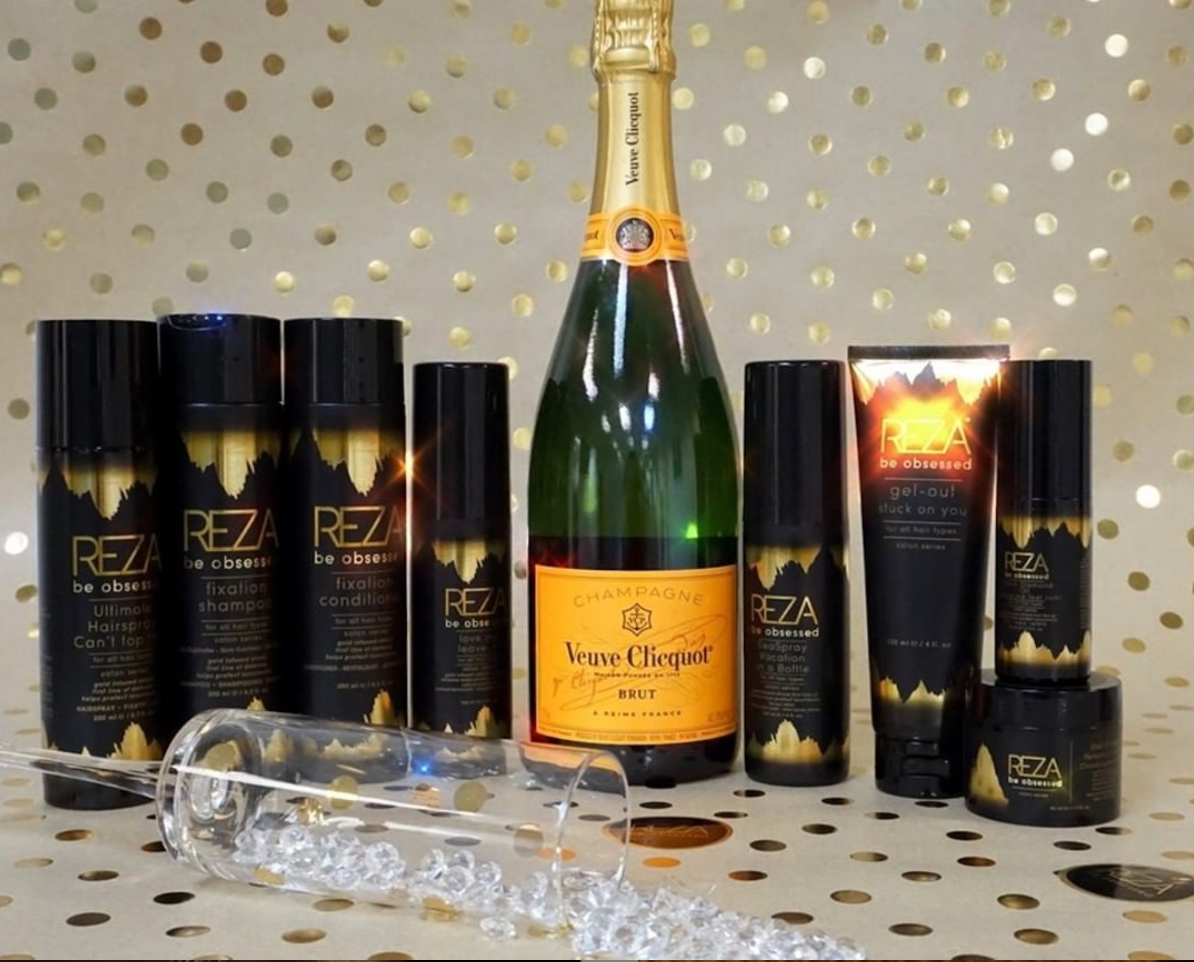 Article continues below advertisement
"I had little bottles in my shower that said Shampoo A, B, C, D, E, F, G, H, I, with corresponding conditioners, and I would have a notepad on my bathroom countertop. Every day I would use a different shampoo and conditioner, and I would take notes," he said. "And after weeks of taking notes, going back and forth, we would nail it. And when [we] would nail the formula, I would tell her 'Oh my god I'm obsessed with it.'"
Article continues below advertisement
His constant exclamations of being "obsessed" with the results were eventually what inspired the line's name. Each product utilizes its signature "Mystic 7" complex, containing crushed diamonds, black truffle oil, champagne, king coconut oil, rose of Jericho, hydrolyzed pea protein, and strawberry seed extract.
But the product that Reza most feels is worth the obsession is the Black Diamond Oil, which he says has allowed him an extra two to three weeks between each of his hair coloring appointments.
"For me, it's not a matter of cost... but it's the time," he said. "The fact that there's this product I can use regularly to extend the hair color — I'm all about it."
Article continues below advertisement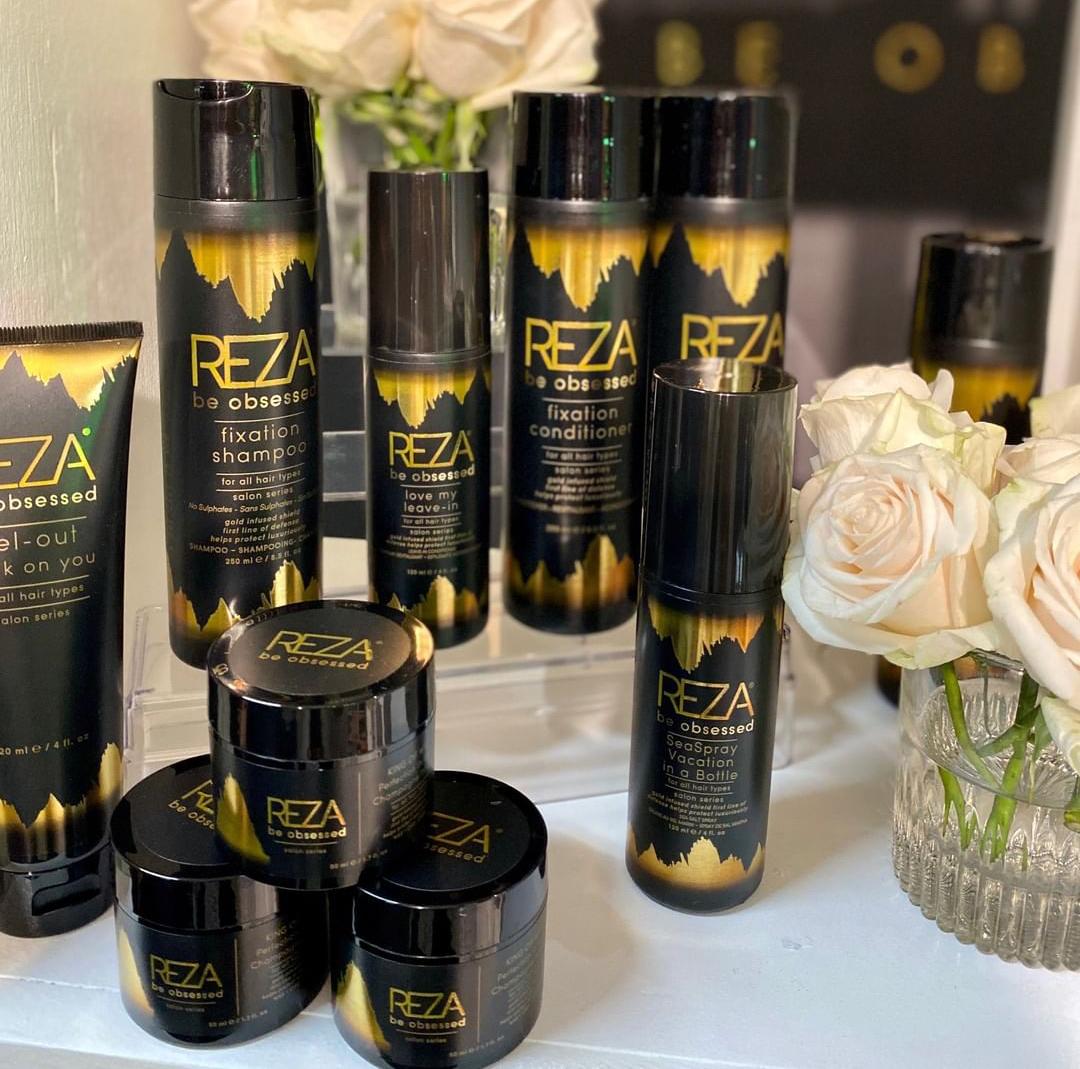 How does the brand use luxury items while keeping the cost down?
Even one of the ingredients in the brand's Mystic 7 complex would create massive sticker shock for most consumers. But surprisingly, the most expensive product in Reza's line is only $33, making it more affordable than most luxury lines.
When asked how he keeps the brand's sticker price down, he was quite frank — Reza didn't create the line to make more money. Instead, he considered it a way to give back to his fan base.
Article continues below advertisement
"I have been very fortunate that I am able to share my life with people on reality television, and those people have really made my life a lot better," he said. "They've given me more access to people. They've reached out to me and told me how living my life as an out gay man has helped them in many ways."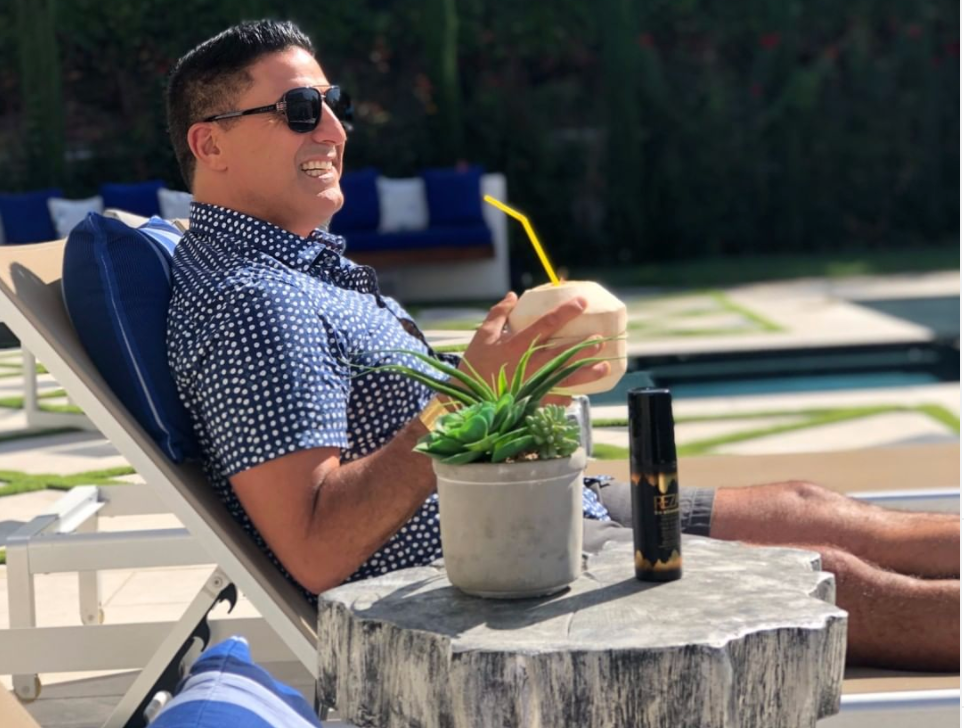 Article continues below advertisement
While he admits that he poured the money into his line also hoping to find something that would work for his hair, he also decided that he wanted to make it more accessible for his fan base to purchase on their own.
"It's selfish and it's altruistic all at the same time," he said, noting that his family pushed the value of giving back how you can. "I don't want to gouge [my fan base]. If I can absorb a lot of the cost and pass the savings along to my audience, that's exactly what I wanted to do."
With every purchase, five percent of the proceeds go to St. Jude Children's Research Hospital, continuing Reza's desire to give back. And getting to go a couple of extra weeks between salon appointments is just an added bonus.
"If there's a group of people who enjoy the product and it helps them, how amazing," Reza said. "And if I can make my own hair color last longer? I'm all for it."