Rihanna Has Saved 2020 by Introducing Her New Skin Care Line: Fenty Skin
Rihanna's new skin care line is coming late July: Fenty Skin will launch July 31, but if you sign up now, you'll get earlier access. Here's what to know about Fenty Skin.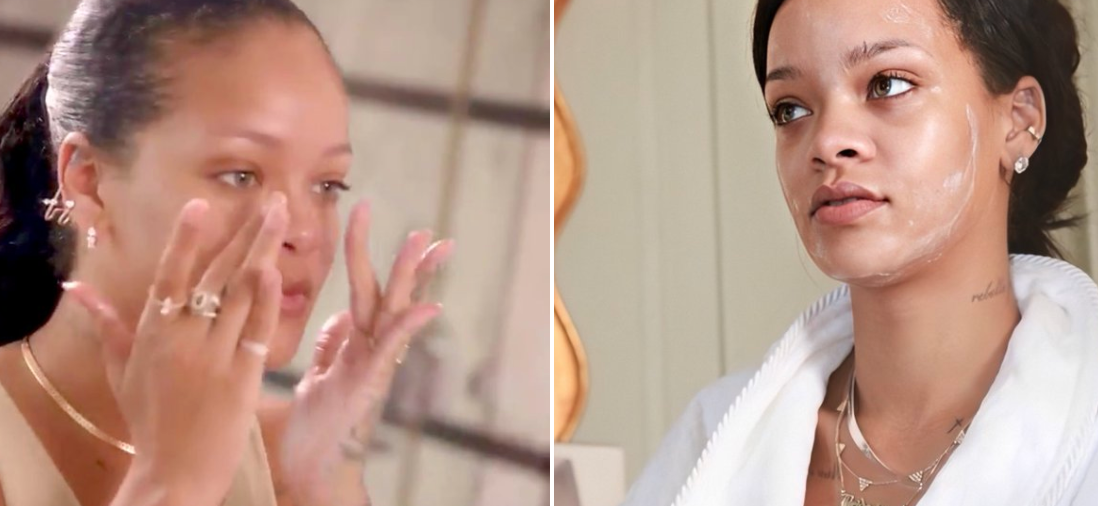 It's official: Rihanna is blessing us with a new skin care line called Fenty Skin. Today (July 14), Rihanna posted a teaser video on Instagram showing the singer/entrepreneur/queen apply several different products (a cleanser, serum, and moisturizer).
"Ima try my best to be humble about this but, @fentyskin is coming July 31st exclusively at FENTYSKIN.COM!! Y'all ain't hear it from me but you can shop it early if ya drop me your email through the link in my bio…"
Article continues below advertisement
The link in Rihanna's bio takes you to Fenty Skin's new website, which says "The new culture of skincare." You can sign up for early access on July 29 — and you better hurry up, because odds are likely products will sell fast. After all, it's not like any of us need makeup during quarantine. It's *all* about skin care these days.
Article continues below advertisement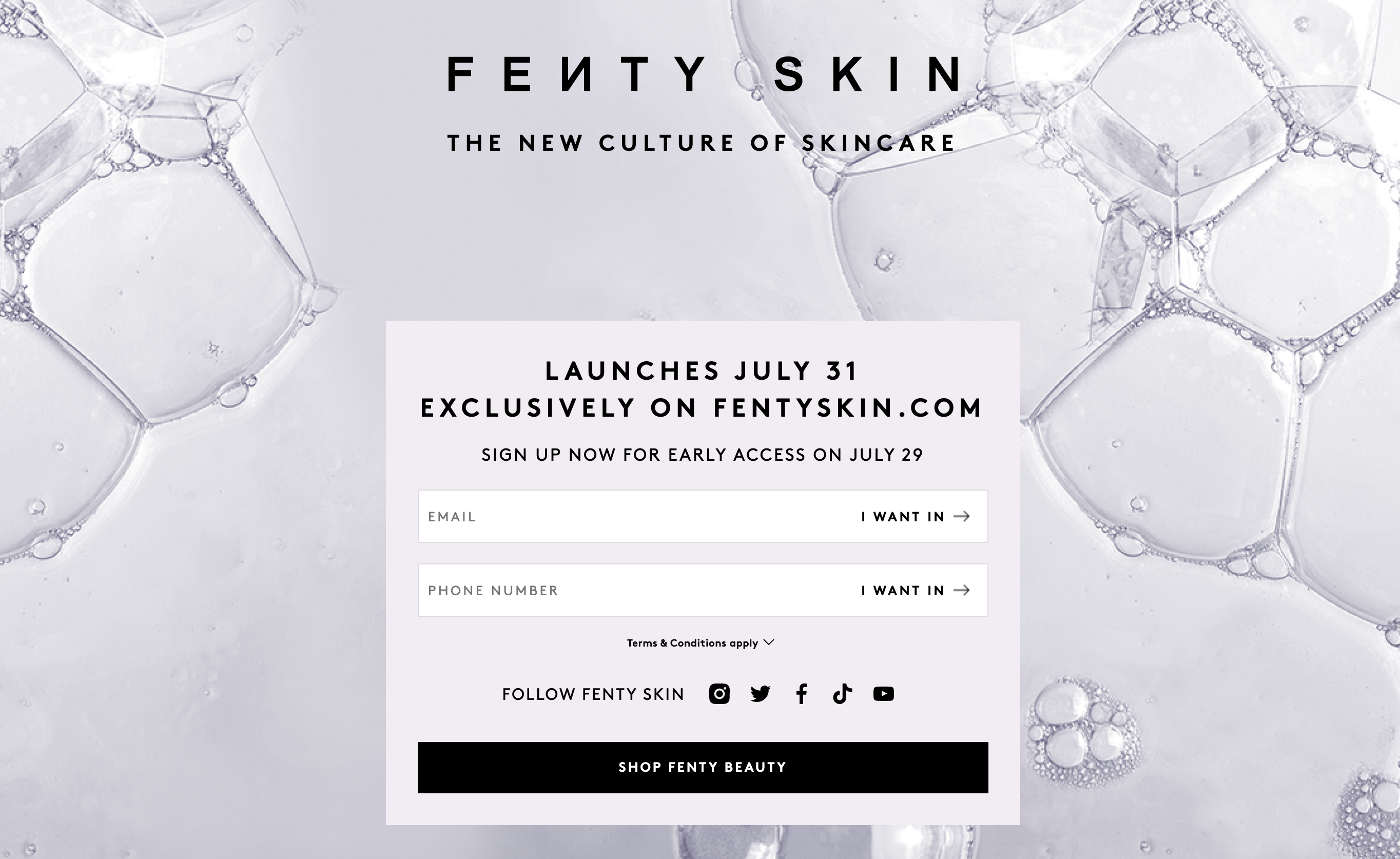 What's Rihanna's skin care line going to be like?
So far, it looks like you'll need to sign up on Fenty Skin's site to find out. We probably won't be getting many more details before the officially July 31 launch — unless those who get a sneak peak on July 29 care to share. While it looks like Fenty Skin will be selling a cleanser, serum, and moisturizer, we're sure there will plenty more RiRi has to offer.
Article continues below advertisement
We do know that Fenty Skin has been brewing for a long time. Back in 2017, a fan found skin care trademarks under House of Fenty, and in 2019, Page Six discovered "Fenty Skin" was trademarked by the U.S. Patent and Trademark Office's website March 25, 2019. The specific trademarks hinted what's to come: The trademarks include "pre-moistened cosmetic wipes," "body care kits," "facial rollers," "power-operated brushes used to clean and exfoliate the skin," and more. (The latter product is pretty interesting, considering Clarisonic is officially going out of business — Rihanna is here to save the day!)
Article continues below advertisement
We have no doubt that Fenty Skin is going to blow our minds (and give us glowing, healthy skin, most importantly). Back when Fenty Beauty first launched, it made $100 million in sales in its first 40 days. It's been lauded for not only its incredibly inclusive shade range for all kinds of skin tones, but its high-quality products. Customers love everything from Fenty Beauty's highlighter, to its creamy liquid lipstick, to its long-lasting matte foundation.
Twitter is already bonkers excited about the Fenty Skin news.
Fenty Skin might just save us all from 2020.
Article continues below advertisement
Article continues below advertisement
Article continues below advertisement
Oh, and prepare for a gender-inclusive skin care line. Because RiRi has not come to play.
Rihanna tweeted, "The true sin would be leaving my guys out! Not up in here!" Oh, we love you.
Only downside? We *may* go broke buying everything. #WorthIt.