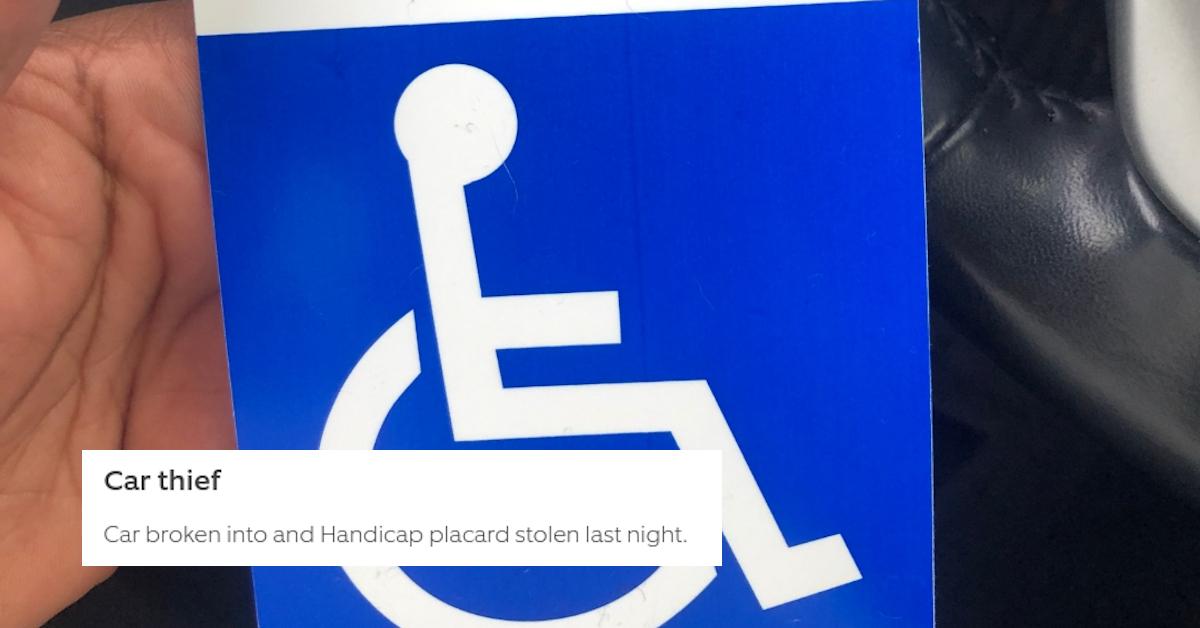 These Ring Doorbell Community Posts Are so Hilarious You'll Install the App Just to Read Them
Ring doorbells are a source of unintentional comedy, and posters are taking thefts of their packages, for the most part, in stride on the app.
We live in a wonderfully modern day and age where with the click of a button, we can have pretty much anything we wanted delivered to our house in no time at all. Pooping at work but forgot you need detergent? No problem, just have it Amazon-Primed right to your door.
The problem is, there are throngs of people who roam around neighborhoods during the day when no one is home and pilfer your packages. That's where video doorbells like Ring are a godsend.
Article continues below advertisement
I've personally been the target of several package thieves. Most of the time, it was probably just a crime of opportunity. I live right near a bus stop — so maybe, right after hopping off their commute line, someone thought it'd be a good idea to steal the Macho Man Randy Savage costume I assembled for myself on Amazon days before Halloween, leaving me in quite the jam.
It's comforting/alarming to see I'm not alone in this plight, however, thanks to the Ring Neighbors app.
This "ninja trained" thief got caught on a Ring.
"This caper made off with a very lucrative and highly sought after dog harness. He clearly is displaying high level of training. Be on the lookout for this ninja like bandit."
Article continues below advertisement
Pretending to be a PECO worker.
"Please attention to this lady she pretend as a peco worker before came ask for info.now she come again and it's in the midnight.please check all your door and window before go to bed.please be more alert.thank you"
Article continues below advertisement
The meter thief.
What's really interesting about the app is coming across all of the different scams and "covers" the thieves concoct, thinking they're slick. They'll put on different disguises and act like they're official employees in an attempt to either break into your home or take your boxed goodies.
But this gentleman took it a step further and decided to straight up steal a PECO electric meter. I don't even know where he's going to sell that thing, or maybe he'll dismantle it and use it for parts?
Article continues below advertisement
But if this app proves anything ...
"Be careful of this package thief. Didn't steel because it was dog food."
It's that folks will steal whatever they can get their hands on. Usually they're like this individual and just nab packages. At least they put it back because they didn't know how to flip a bag of dog food. Amateur.
Article continues below advertisement
But Ring doorbells capture other alarming activity.
"This guy wouldn't leave my door for 20 minutes. I do not know this man. He looked into my basement windows, door window, and living room windows. He then started throwing rocks at my bedroom window and checked to see if anybody was looking. Called the cops but by the time they got there he left."
Like this "creepy" dude who wouldn't leave someone's front door and kept throwing rocks at the home he was loitering outside of. Scary.
Article continues below advertisement
Here's another thief with a brilliant cover.
"She is pretending to be on the phone as she put the packages in her bag."
They pretend like they're on the phone, in plain view of construction workers nonetheless, stealing packages from the front of someone's home.
Article continues below advertisement
Others are guilty of more serious crimes.
This guy's face that was illuminated for everyone to see. For some reason, he thought it'd be a good idea to try and burn a church to the ground. Must be taking the lyrics to whatever Black Metal song he was listening to very seriously.
Article continues below advertisement
Most of the crimes are as casual as this.
"Someone stole a package from our front stoop. Did a really good job covering their face."
Article continues below advertisement
You'll also catch the occasional peeping tom.
Could they be scoping out the home for a potential score? Or are they just trying to catch a glimpse of you singing "Wrecking Ball" in your underwear while you gallivant through your home?
Article continues below advertisement
Some are repeat offenders.
"I hope this guy got caught someday. My package arrived six days earlier and usps/seller didn't send any notice. The delivery guy didn't ring any bell."
Article continues below advertisement
Others just want to take a seat.
The short description of the video thoroughly sums up this Ring community user's disbelief that someone would actually go out of their way to filch a chair.
Article continues below advertisement
Others are looking for sweet premium parking.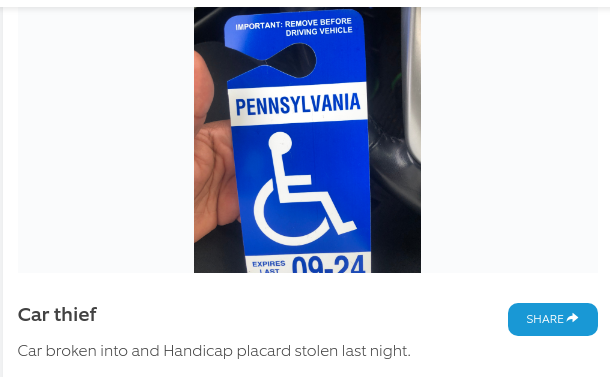 But going to the doctor and having them clear you for a handicap tag is such a hassle. Why not just steal it from someone's car?
Article continues below advertisement
No one's package is safe.
"Guy clearly looking for packages. Unfortunately found the box that was delivered and placed behind the bush next to my steps. Doesn't seem phased by or aware of the ring and took his time searching my neighbors' areas as well. Keep a look out for this upstanding member of society."
Even if it's hiding behind a bush.
Article continues below advertisement
Sometimes, the doorbells catch peeps who are high out of their minds.
"This was scary, man on my porch last night pulled his pants down and rang my door bell repeatedly.He was on something."
Yeah, I'd rather not have that kind of night call while I'm chilling at home wondering what I'm doing with my life.
Article continues below advertisement
Another crime of opportunity.
Just going about his day on a lovely bike ride, sees a package and says, "Ohoo! Don't mind if I do!" It kind of makes you want to leave dummy packages filled with poop in your neighborhood, doesn't it?
Article continues below advertisement
"Awww shucks...nothing to steal."
"Just to let everyone know and be on alert for this Suspicious Guy in the Beanie. He came in our backyard and was looking around. He didn't steal anything but was definitely looking for something to steal. Be careful!"
Article continues below advertisement
Even your laundry isn't safe.
"Not a clear shot of his face but this guy stole a bag of delivered laundry to our house. Please don't shame me for this being on our door step for an hour before I got home, I take responsibility for this ultimately and am making adjustments on this. Just thought people knowing this guy is helping himself would be valuable information to put out there to the neighborhood."
Article continues below advertisement
Even if you don't have a Ring doorbell, it could be kind of cool to install the app and see what crimes people are reporting, it basically turns your phone into a community watch forum.