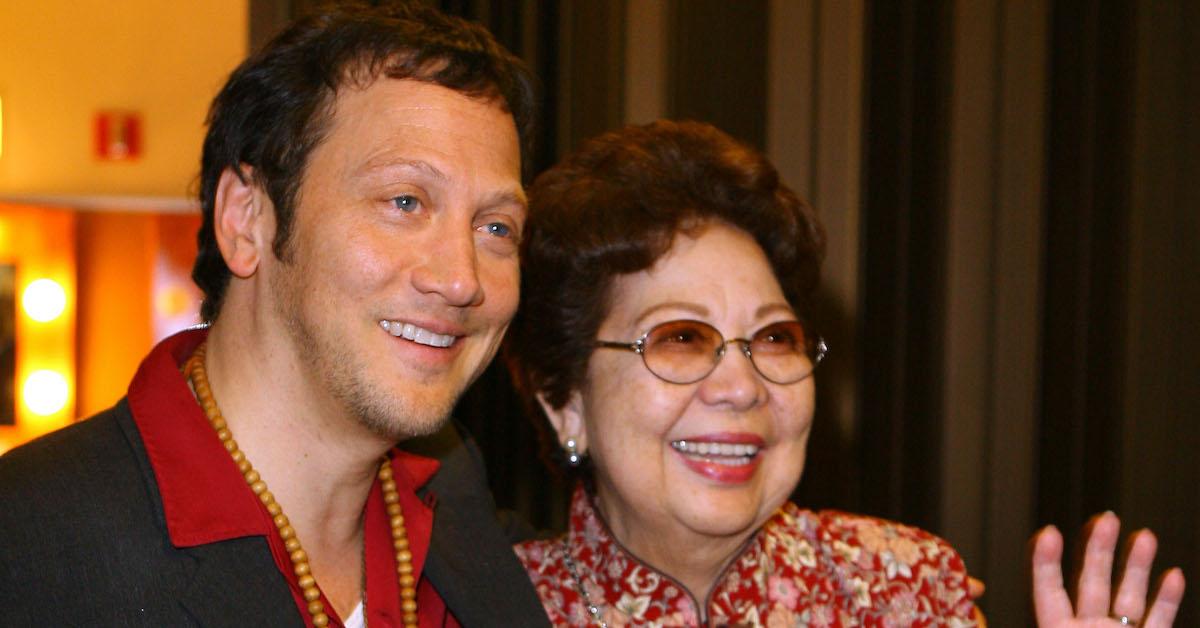 You May Recognize Rob Schneider's Mom From His Movies
You may know Rob Schneider from his SNL days, his stand-up, or his cameos in basically every Adam Sandler movie, but the comedian's latest venture is his Netflix special Rob Schneider: Asian Momma, Mexican Kids.
In his first comedy feature with Netflix, Rob is discussing his personal life at length. From his relationship with his daughter, singer Elle King, to his marriage to Patricia Azarcoya, to his strict upbringing with mom Pilar Schneider, the comedian has never been more candid.
Article continues below advertisement
Who is Rob Schneider's mother? Continue reading to find out more about Pilar, and to learn what films and shows she's appeared in alongside her famous son.
Who is Rob Schneider's mother?
The Wrong Missy actor was born in San Francisco, Calif. in 1963 to Marvin and Pilar Schneider (née Monroe). He has an older brother named John Schneider, who is a producer and a manager. The family was raised in the Pacifica neighborhood. Rob's mother is half Filipina, and her parents met when her father was stationed overseas in the Philippines for the U.S. Army.
Article continues below advertisement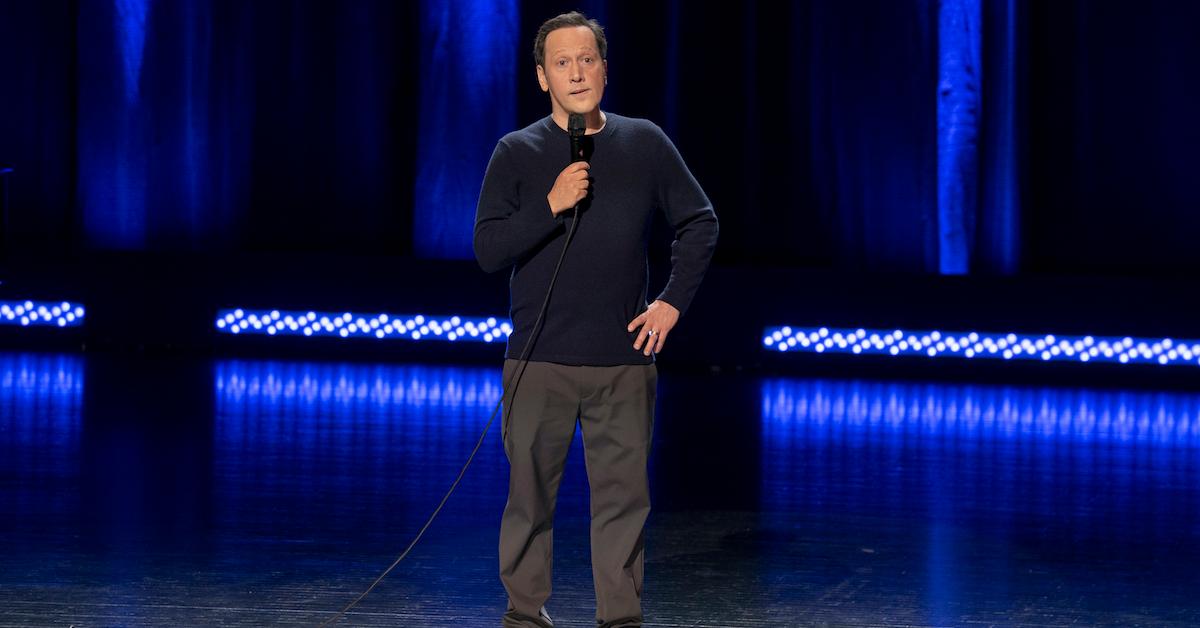 Pilar worked as a kindergarten school teacher while raising Rob and John, and she eventually became the president of the Pacifica school board. Marvin was involved in real estate.
Article continues below advertisement
She proved to be the ultimate supportive mom when she appeared in a slew of Rob's movies, two of which were produced by her other son as well.
Her first appearance on the big screen was in Rob and John's 1999 comedy film Deuce Bigalow: Male Gigolo. She can be seen in the background during the restaurant scene, and she played an airplane passenger in the film's 2005 sequel.
She played Mrs. De La Rosa in the 2001 movie The Animal, which is about an aspiring police officer named Marvin Marge (Rob) who gets injured. The doctor assisting Marvin after his injury then decides to use various animal parts to put him back together.
Pilar also had a cameo in The Hot Chick the following year, and her character was a judge.
Article continues below advertisement
In 2007, she played one of the members of the board of governors for Rob's prison comedy film Big Stan.
Outside of working with her sons, Pilar was on 12 episodes of Betty White's Off Their Rockers, and she had a small role in the 2016 horror film Restoration.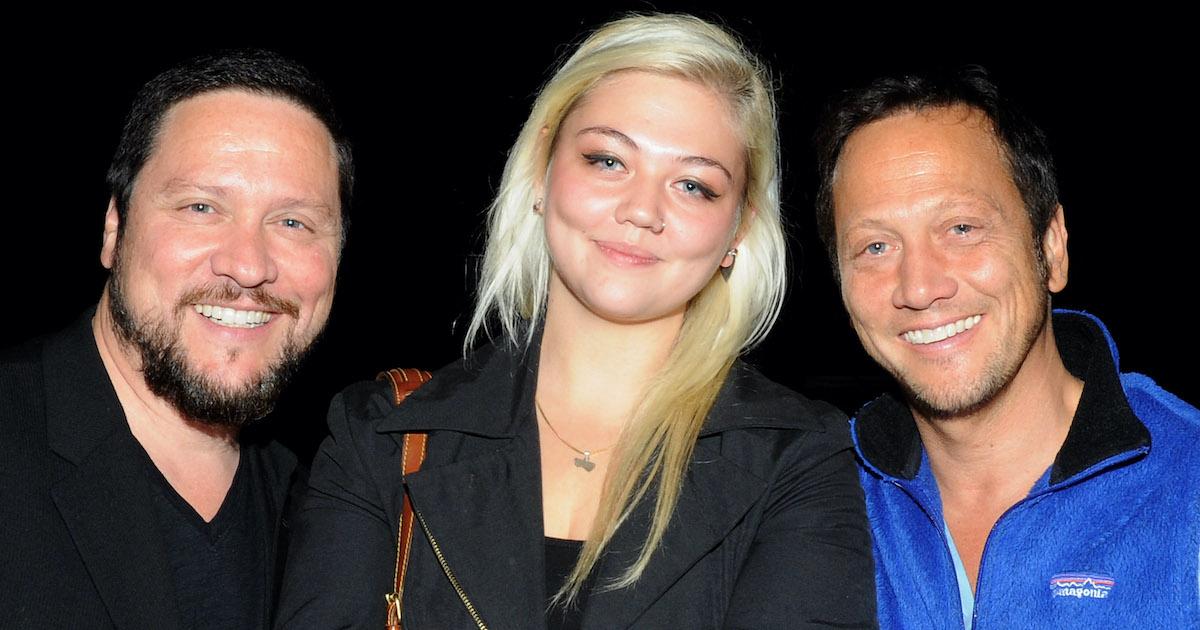 Article continues below advertisement
Who is Rob Schneider's brother?
John Schneider, who is Rob's senior by one year, got his Hollywood start by managing the SNL alum. He then represented the rock band Head On, and Rob would open up their shows with a stand-up set.
He later served as a producer for the films Deuce Bigalow and The Hot Chick, and he was an executive producer for his younger brother's CBS sitcom Rob.
John was a co-producer for Hitchcock, the 2012 drama based on the infamous director Alfred Hitchcock. The film starred Anthony Hopkins, Helen Mirren, and Scarlett Johansson.
He currently represents comedian and actor Tom Green.
In a move that followed in his mother's footsteps, John also served on the Pacifica school board in his early 20s. He now lives in the L.A. area with his wife and three daughters.
Rob Schneider: Asian Momma, Mexican Kids is now available to stream on Netflix.