Twitter Reactions to the Late Robert Forster's 'Better Call Saul' Cameo
The Season 5 premiere of 'Better Call Saul' gave fans a surprise cameo by the late Robert Forster who reprised his role. Check out fans' reactions!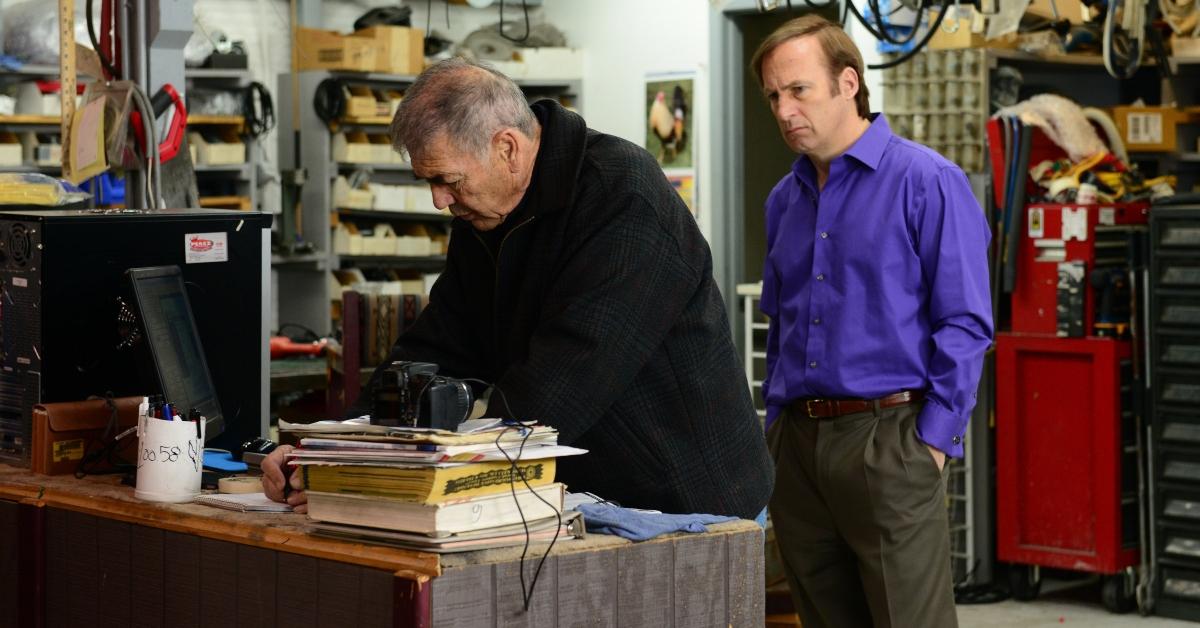 In the Season 5 premiere of Better Call Saul, viewers were left surprised when the late Robert Forster (who plays Ed Galbraith) made a small cameo in the Breaking Bad prequel. His appearance in the hit television series marks one of his final on-screen performances; he will also be seen in Steven Spielberg's upcoming Amazing Stories, which will appear on Apple TV+.
The actor sadly passed away in October 2019 at the age of 78 after being diagnosed with brain cancer.
Article continues below advertisement
Fans react to Robert Forster's 'Better Call Saul' cameo.
When the salesman and "vacuum cleaner" expert made an appearance on Better Call Saul, fans immediately took to social media to share their reactions.
"Seeing Robert Forster pop up in new Better Call Saul was an unexpected sucker punch," tweeted one fan. Additionally, a viewer wrote: "Robert Forster is back as the Hoover salesman in Better Call Saul season opener. So awesome to see him!"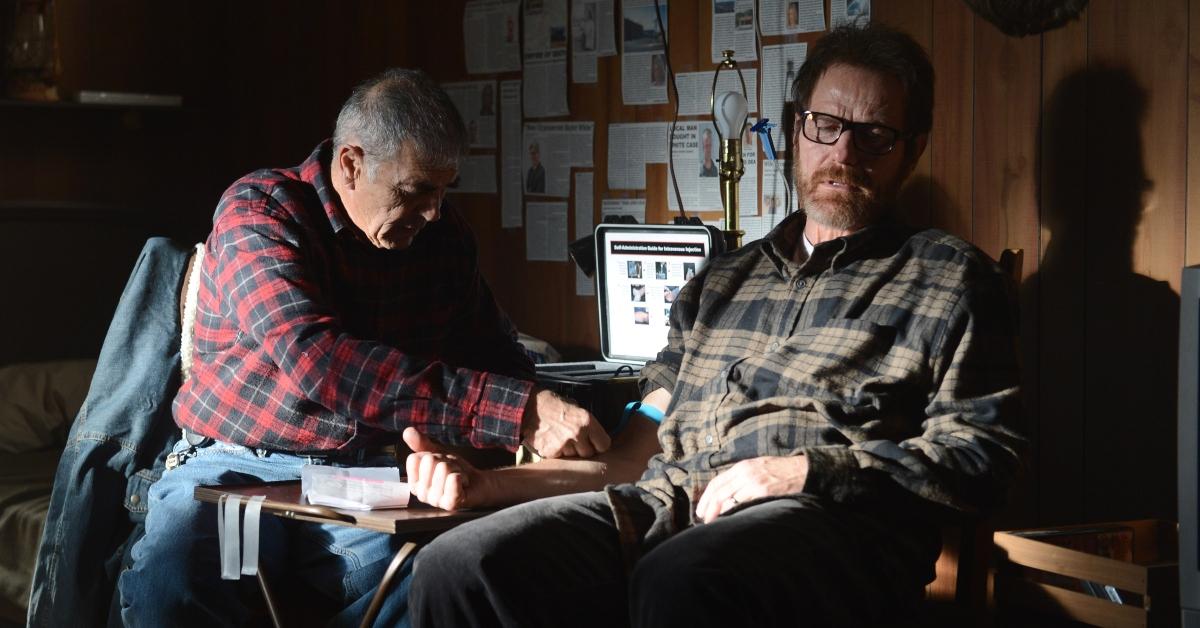 Article continues below advertisement
"I'm glad that the breaking bad universe got to see Robert Forster one last last time. #BetterCallSaul," wrote a fan. "Happy to see Robert Forster was able to be a part of this new season of #BetterCallSaul despite his death last October. Gotta disappear? Call the vacuum man for that replacement part for the Hoover max pro," a fan of the show tweeted.
Article continues below advertisement
"Okay. That opening for #BetterCallSaul was a great teaser. I'm so happy they shot that stuff with Robert Forster before he passed. Such an icon," tweeted this fan. Another viewer commented on the show's casting, writing, "Robert Forster was so perfectly cast in Breaking Bad/Better Call Saul. He has this natural warmth about him—which makes his ice-cold professionalism so jarring. Vacuum Ed will not give an inch unless he's paid for it, sob stories and sympathy be damned."
Executive producer Peter Gould spoke with Entertainment Weekly about Robert's cameo in the Season 5 premiere. "It was fun to have that half of the phone call done. But now looking back on it, it's so much more meaningful to have one last look at Robert in our world," he told the outlet.
Article continues below advertisement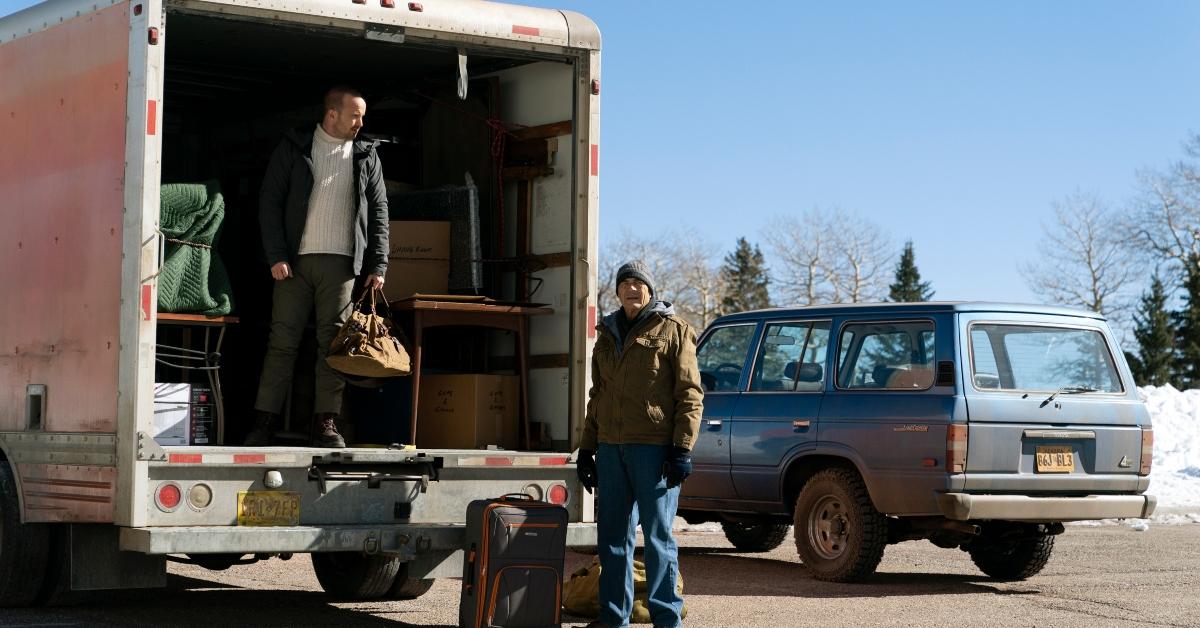 Adding, "We had the screening of the premiere episode, and there were nine members of his family who came, and it was just so wonderful to see them. And, you know, we miss him. I think if Vince and I had had our way, we would've done a lot more together. It's a very special thing to have him on the show. And, of course, it's completely organic because we had no idea it was going to be our last chance."
Peter also explained that they secured the actor's quick cameo for Better Call Saul while he was shooting El Camino: A Breaking Bad Movie. Though he was only in one episode of the hit series, his character of Ed certainly struck a chord with fans. In the 2019 film, Robert reprised his role and helps Jesse (Aaron Paul) escape to Alaska.
Catch new episodes of Better Call Saul on Mondays at 9 p.m. ET on AMC.