Rock Hudson's Double Life Is the Focus of New HBO Documentary
Hollywood icon Rock Hudson's double life gets examined in HBO's 'Rock Hudson: All That Heaven Allowed.' Find out more about the closeted actor here.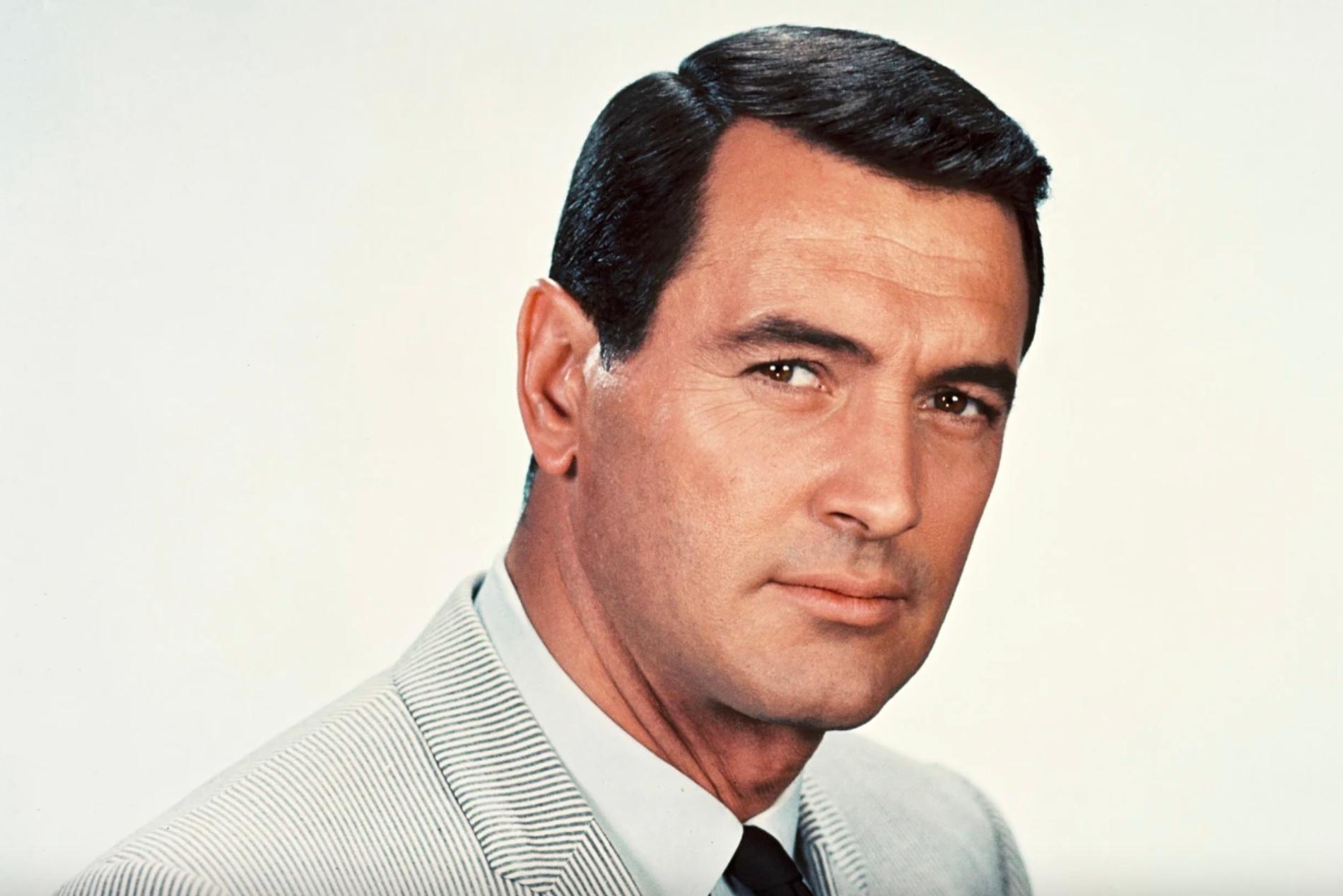 Hollywood icon Rock Hudson's double life gets examined in HBO's Rock Hudson: All That Heaven Allowed. Taking its name from the movie that made Rock a star, 1955's All That Heaven Allows, the new documentary explores his tragic history as an All-American golden boy in front of the camera while hiding his identity as a gay man behind closed doors.
Article continues below advertisement
Rock was one of the first famous celebrities revealed to have passed away from AIDS in 1985. Because of his status as a heartthrob, his death sent shockwaves throughout America and ended up changing the public's perception of the AIDS crisis.
Keep reading for all the details on Rock Hudson's relationships.
Rock Hudson had a series of public and private relationships over the years.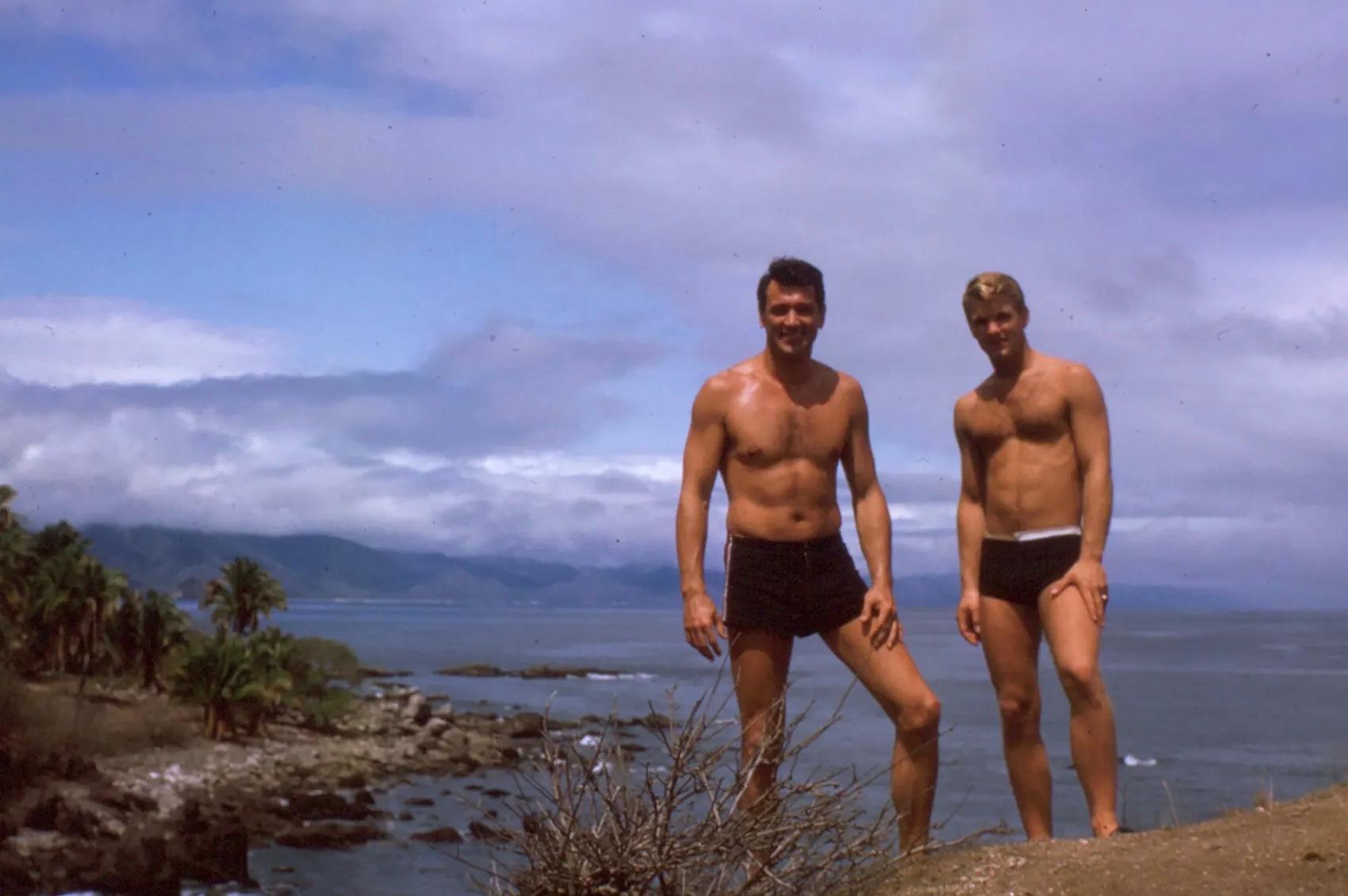 Although Rock married his agent secretary, Phyllis Gates, in 1955, it was at his agent Henry Willson's request to shut down all the talk about his true sexuality. The marriage lasted for three years, but the rumors continued to swirl.
Because Rock was popular and well-respected, he was good friends with his co-stars Elizabeth Taylor and Doris Day. He had many allies within Hollywood and they protected his secret.
Article continues below advertisement
The documentary interviews one of Rock's secret boyfriends, Lee Garlington. He was also linked to Jack Coates, Tom Clark, and Marc Christian.
But Rock ultimately had a hard time committing to anyone long term.
Director Stephen Kijak noted, "I think he burned through a lot of relationships because he had to constantly code-switch. He was taking women out in public, but then he'd have a few drinks and show up at someone's apartment late at night."
He did, however, have a very active and devoted circle of friends. In the documentary, Hudson's friend Ken Jillson said, "Our social life with him was very private. We didn't go out to restaurants. We would go to Rock's house. It was called the Castle."
Article continues below advertisement
What does the new HBO documentary focus on?
With the help of archival materials like personal photographs, home videos, and interviews with colleagues, close friends, and lovers, the documentary will follow Rock's humble beginnings as Roy Scherer Jr. He grew up in small-town Illinois, moved to Hollywood, and changed his name to Rock Hudson.
Rock established himself as one of the biggest actors in Hollywood. His star power was undeniable, and led him to lead films like Giant alongside Elizabeth Taylor and James Dean, and Pillow Talk with songstress Doris Day.
Despite establishing himself as one of the top movie stars of his generation, Rock lived in fear. His sexuality was an open secret within the industry and he lived under constant threat of being publicly outed.
Director Stephen Kijak said in a statement on the new documentary, "Looking back at his body of work, knowing what we now know, is like gazing into a hall of mirrors: Roy Fitzgerald, gay man, performing the role of Rock Hudson, manly movie star, who would eventually take on roles that interrogate and exploit his double life."
The documentary will touch upon Rock's secret life, the aftermath of his death, and its impact on the AIDS crisis.