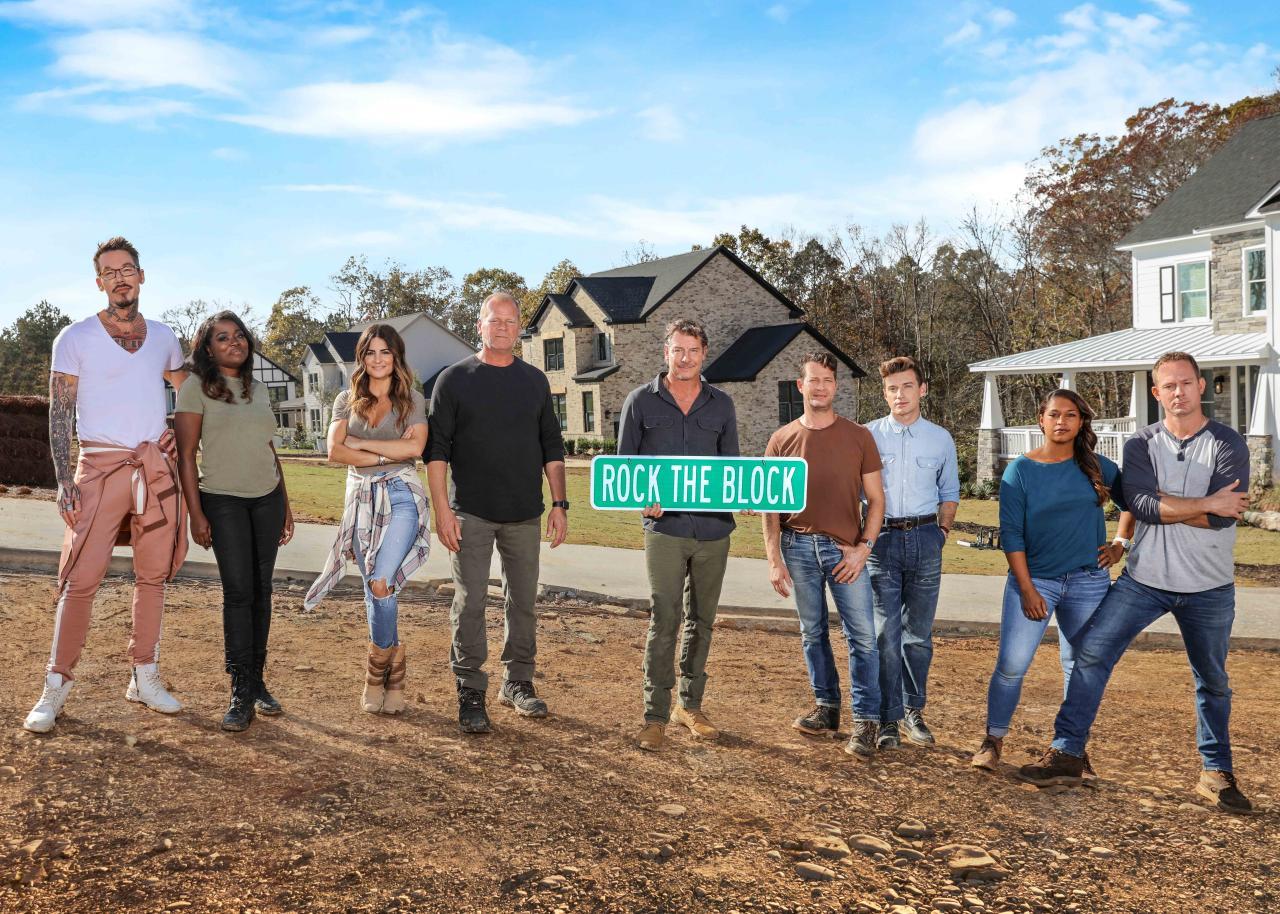 'Rock the Block' Features Some Familiar Home Renovation Faces
There's something undeniably appealing about home renovation shows. There's some kind of drunken, pie-in-the-sky wishing that goes on when you watch professionals transform a humble plot of land or a fixer-upper home into something truly magical.
Through the magic of TV editing, it all looks like such an attainable dream! Even on shows like Rock the Block, which puts a unique spin on home improvement by adding a competition element. So who is judging in Season 2?
Article continues below advertisement
'Rock The Block' Season 2: Who are the judges?
Some of the show's judges include popular personalities and duos from some other HGTV shows. Rock the Block's second season will feature the following personalities that will judge individual portions of the home. It's a unique approach that maximizes the network's reality TV star power.
Kitchen Spaces
It's hard to argue that the "central hub" in any home isn't the kitchen (at least it is for my gluttonous butt). Flip or Flop host Tarek El Moussa and Heather Rae Young from Selling Sunset are in charge of judging these areas.
Living Rooms and Foyers
Hopefully, Page Turner from Flip or Flop Nashville won't be judging people on "Frenchly" pronouncing "foyer." The host will be awarding points to builders for the work they've put into these large sections of the home.
Article continues below advertisement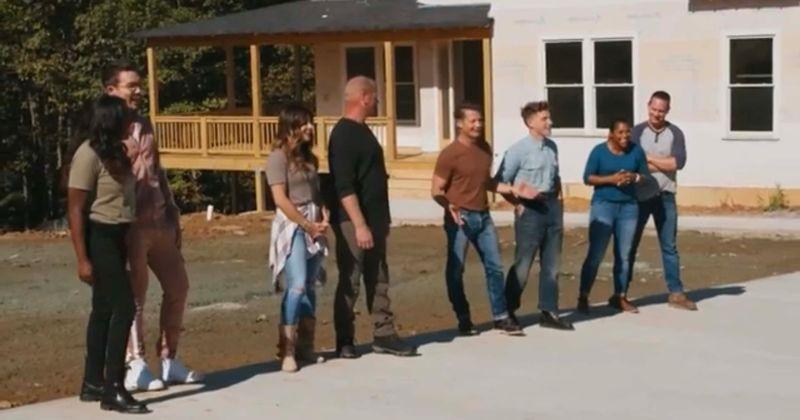 Bedrooms
Ahh yes, you can hear a chorus of MTV Cribs celebs saying, "This is where the magic happens," already, can't you? Flipping Virgins host Egypt Sherrod and her husband Mike Jackson will decide who did the best job of creating welcoming slumber areas in their homes.
Basements
Game rooms. Kid areas. Home gyms. Laundry rooms. Extra storage space, or even an entire living area for that good-for-nothing brother of yours. Bargain Mansions host Tamara Day decides whether basement renos are up to snuff.
Article continues below advertisement
Outdoor Areas/Landscaping
Houses that utilize great outdoor space enjoy a little bit of extra razzle-dazzle, not just in terms of property values but also in functional usability, as well. Carmine Sabatella and Mike Pyle are in charge of judging these spots.
Article continues below advertisement
Some fans were a bit upset with 'Rock the Block' because the renovators featured on the show were "already famous."
CheatSheet called the prize "lackluster" especially considering all of the work that goes into the massive renovations that take place on the show. Windy City Rehab's Victoria stated of the show, "It's the hardest I've ever pushed my body physically and emotionally. I learned that I'll never do that again. You can't put your body through that more than once in a lifetime."
Article continues below advertisement
Who won Season 1 of 'Rock the Block'?
Jasmine Roth of Hidden Potential took home the first-place prize for "increas[ing] the overall resale value of the house" she was working on. When it comes to home renovations, that's the ultimate goal. Of course, having an awesome house is the ultimate goal, but the two usually go hand in hand.
Future-proofing a domicile as best as you can is a great way to do that and making general design choices that will ultimately draw a wider audience of potential buyers also helps.
Article continues below advertisement
Season 2's kitchen winners were Alison Victoria and Mike Holmes. While there were a lot of great designs that came out of the challenge, theirs was considered to have struck the perfect balance between functionality and form. You can check out screenshots of the kitchens below. Which one was your favorite?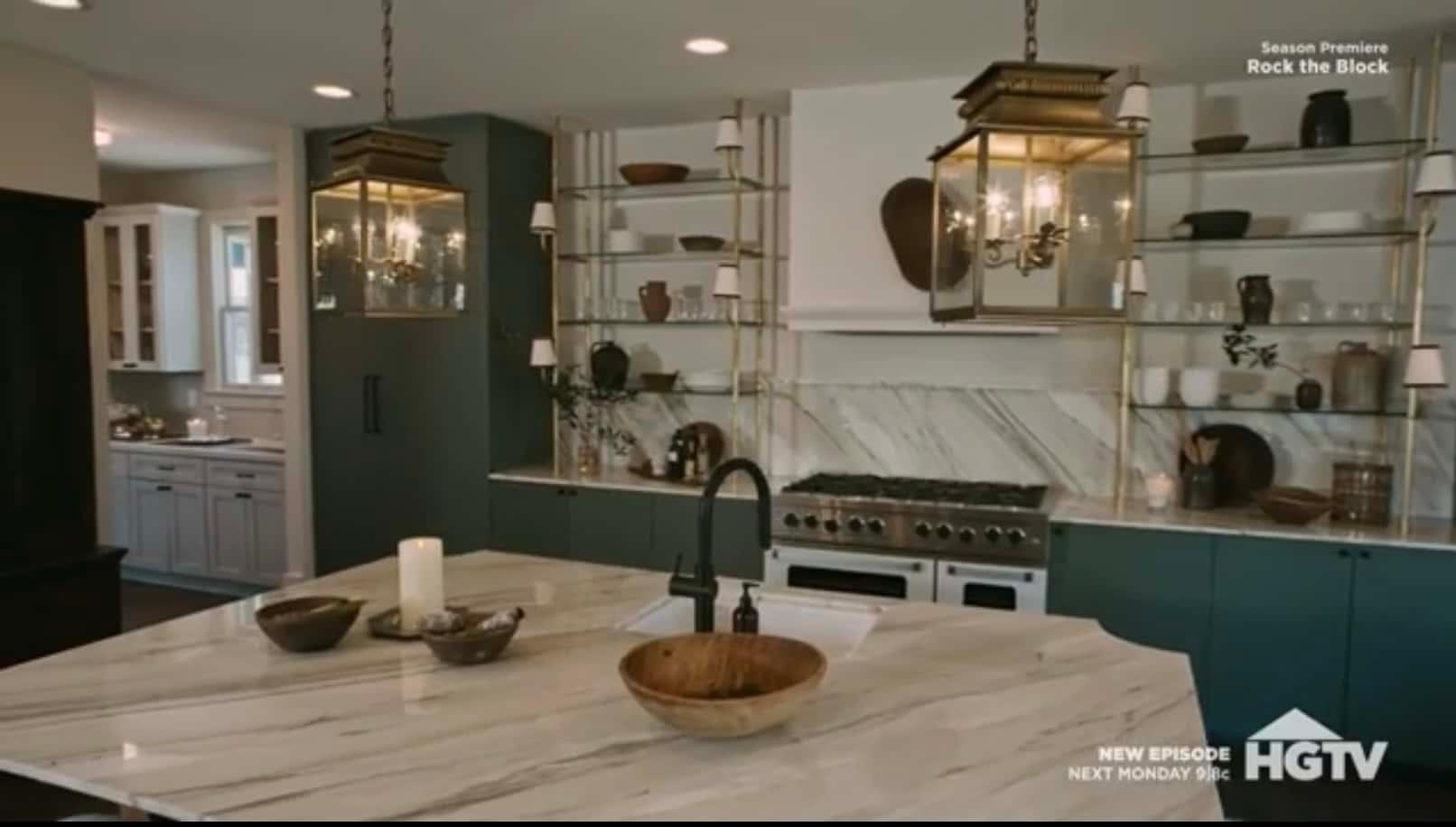 Article continues below advertisement