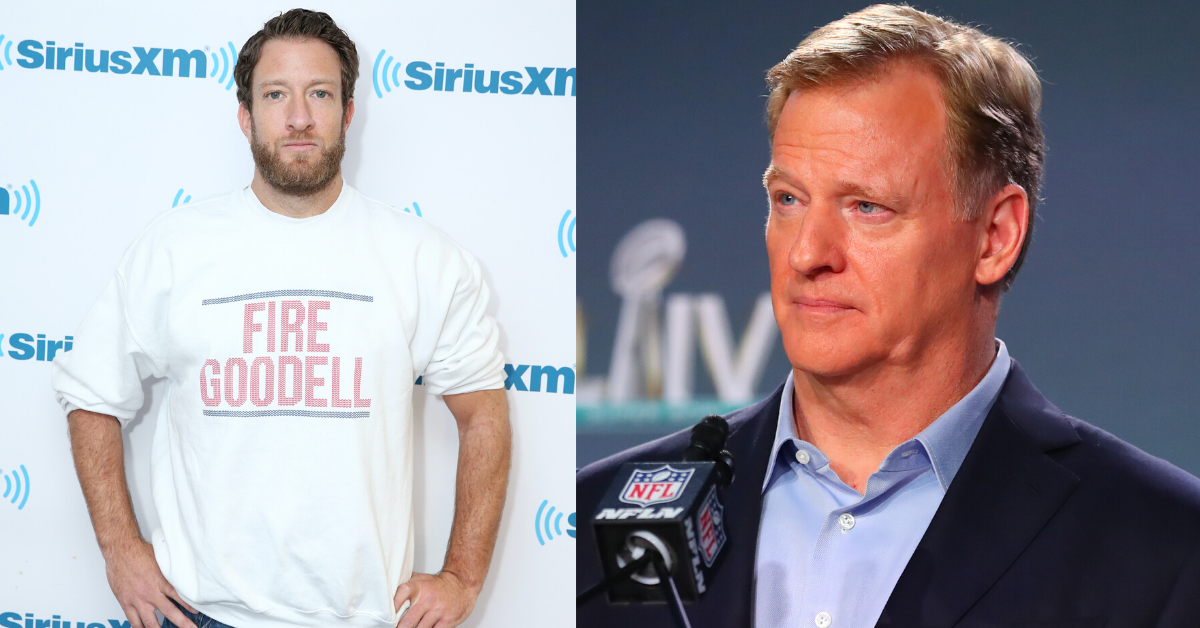 Dave Portnoy and Roger Goodell Have Beef — Here's Why the Two Don't Get Along
When we think of rivalries in the sports world, we can't forget the Green Bay Packers against the Chicago Bears or Duke versus North Carolina; there are so many sports rivalries that it's hard to keep up. So when one of the most interesting and bizarre rivalries came to be, sports fans took notice.
Article continues below advertisement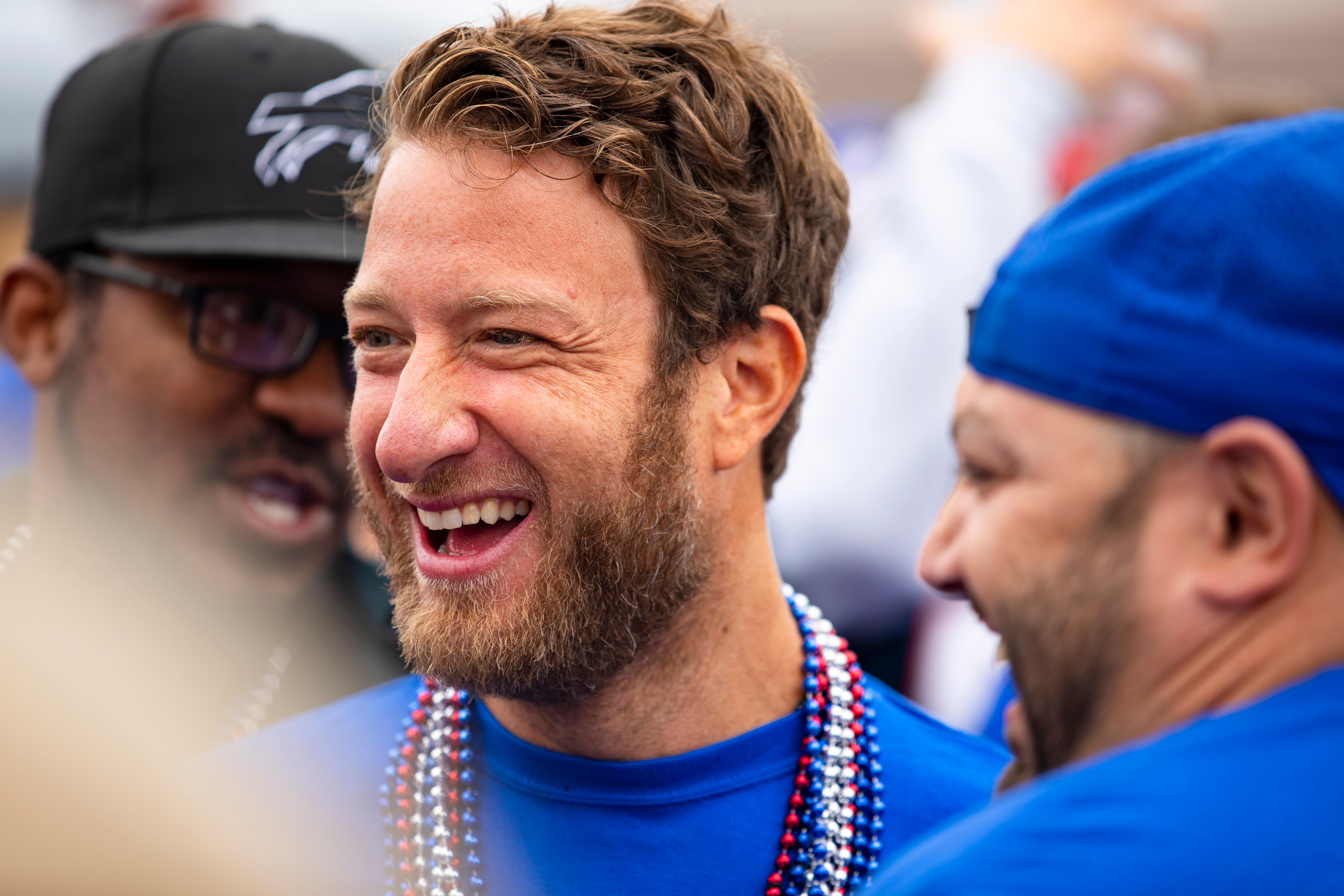 Article continues below advertisement
Ever since the controversial "Deflategate" issue with the New England Patriots in 2015, Dave Portnoy has not been quiet about his disdain for the NFL commissioner. In 2020, the two made headlines again when the Barstool president won a charity event with Roger Goodell as the prize.
The beef between Dave Portnoy and Roger Goodell started when Dave protested outside the NFL offices.
Wearing New England Patriots gear, specifically honoring then-quarterback Tom Brady, members of the Barstool Sports staff invaded the NFL's Manhattan office and handcuffed themselves together in a form of protest before being arrested in 2015.
Article continues below advertisement
The protest, which was obviously a bit of a joke for the Barstool guys, came after the NFL suspended Tom Brady for four games, docked the Patriots two draft picks, and then fined the club $1 million for its part in the "Deflategate" scandal.
Article continues below advertisement
In 2017, Dave Portnoy orchestrated what is now known as "Operation Clown Face" in which he ordered 70,000 rally towels that featured Roger Goodell's face with a red clown nose. He planned to distribute them to fans at that night's NFL kick-off game which was the New England Patriots vs. the Kansas City Chiefs at Gillette Stadium. The image, which was already on a Barstool t-shirt, reportedly annoyed the NFL commissioner in the past, so Dave truly wanted to annoy him as best he could.
Article continues below advertisement
He was successful that night, and there were tens of thousands of neon blue towels throughout the stadium with Roger's cartoon face and a clown nose on them. It was a hit to Roger, but he would strike back at the Barstool Sports president.
Dave Portnoy was kicked out of Superbowl LIII.
Dave was kicked out of Super Bowl LIII in 2019. The game was between the New England Patriots and Los Angeles Rams. Barstool Sports chronicled the entire situation on their website through social media posts and said Dave was "literally carried out of the stadium by security." A video on the website appeared to show him being handcuffed at the game.
Article continues below advertisement
Article continues below advertisement
Recently, Dave won a "date" with Roger Goodell.
In a hilarious turn of events, Dave tweeted on Sunday that he won an auction where the prize was to watch a Monday Night Football game with Roger Goodell in the NFL commissioner's "man cave." All in all, he ended up bidding $250,000 to win, which will go to various coronavirus charities.
"Let's put that money to good use. Call me. Man cave. Your place. Let's f**king do it," Dave explained in his video. That should be a very interesting evening.