Before Her Current Relationship, Rosamund Pike Dated Her 'Pride & Prejudice' Co-Star
Rosamund Pike has been in a relationship for more than a decade, but is she married? Details on her personal life, including her children.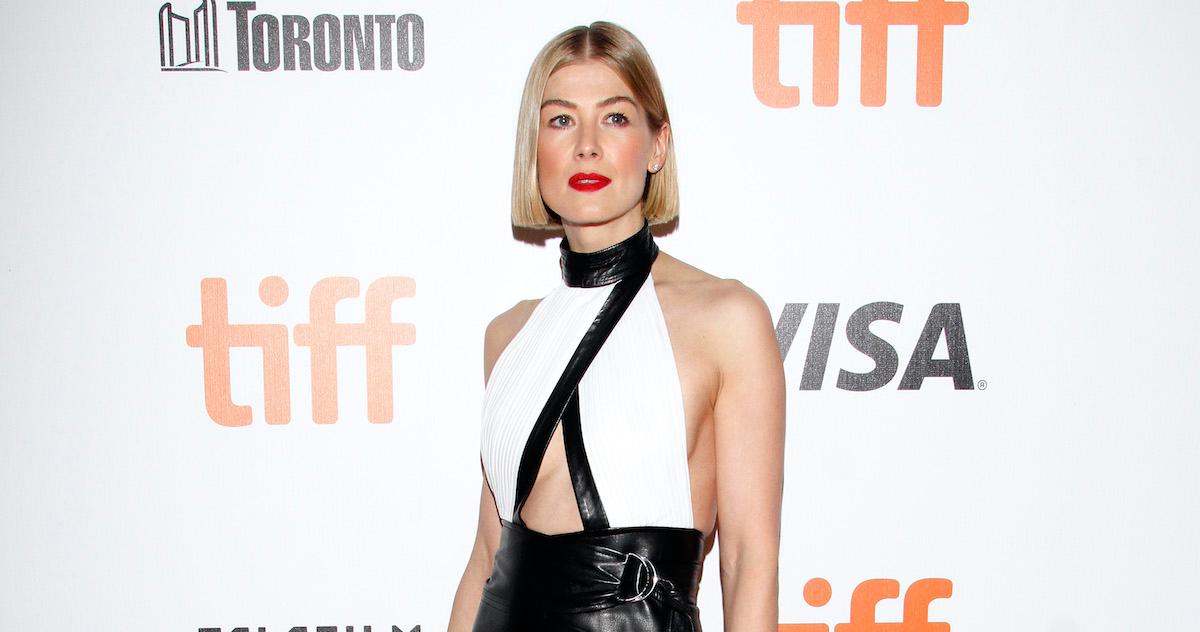 Before she was Gone Girl, Rosamund Pike had her breakout role as a Bond girl alongside Pierce Brosnan in Die Another Day (2002). The English actress has been dazzling fans and critics alike for more than two decades on the big screen, and she received a Golden Globe nomination for her most recent role in I Care a Lot.
Article continues below advertisement
When she's not on location or promoting her work, Rosamund now leads a quieter life in comparison to some of Hollywood's other stars. Keep reading for more on her personal life, including if she's currently married. Plus, find out the unique monikers that she gave her children.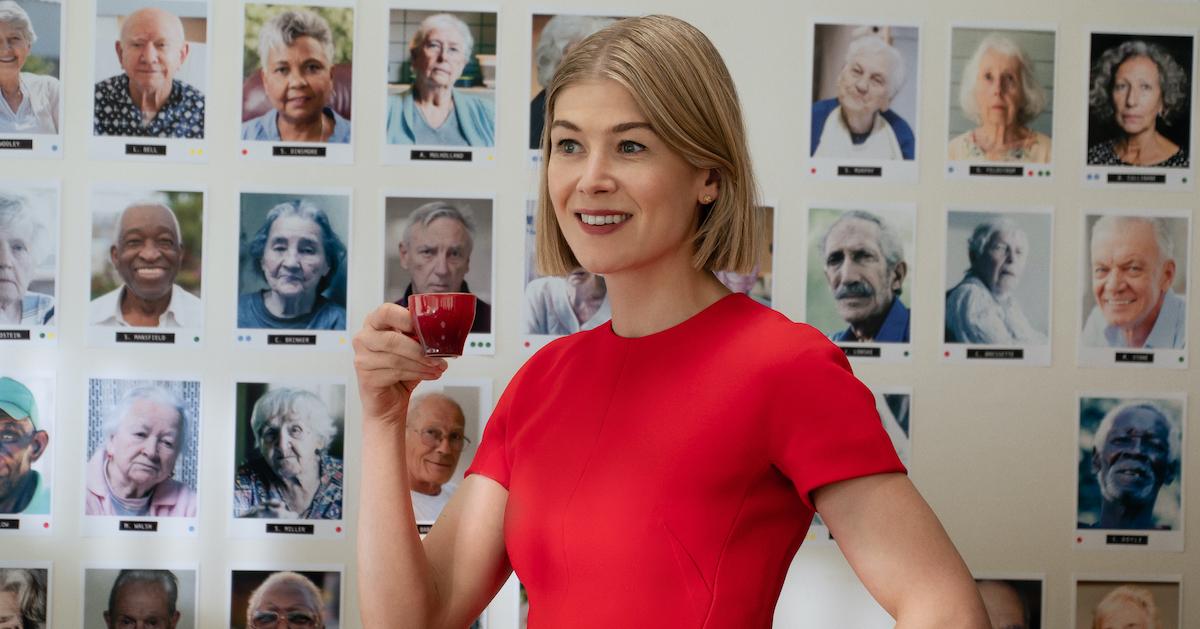 Article continues below advertisement
The actress previously dated director Joe Wright and her 'Pride & Prejudice' co-star.
Years before she took on the role of villainous mastermind Amy Dunne in Gone Girl, Rosamund played the eldest Bennet sister, Jane, in the 2005 adaptation of Pride & Prejudice.
Viewers may have noticed the chemistry between Jane and her love interest, Mr. Bingley (Simon Woods) on screen, and it wasn't contrived for the cameras. Rosamund actually dated Simon Woods in real life, and the two were together during filming.
The actress met Simon when they were students at Oxford University, and they went on to date from 2004 to 2006. Simon is now married to fashion designer Christopher Bailey, and the couple has two kids.
After her breakup with Simon, Rosamund dated Pride & Prejudice director Joe Wright. The couple got engaged in 2007, but they called it quits by the next year.
Article continues below advertisement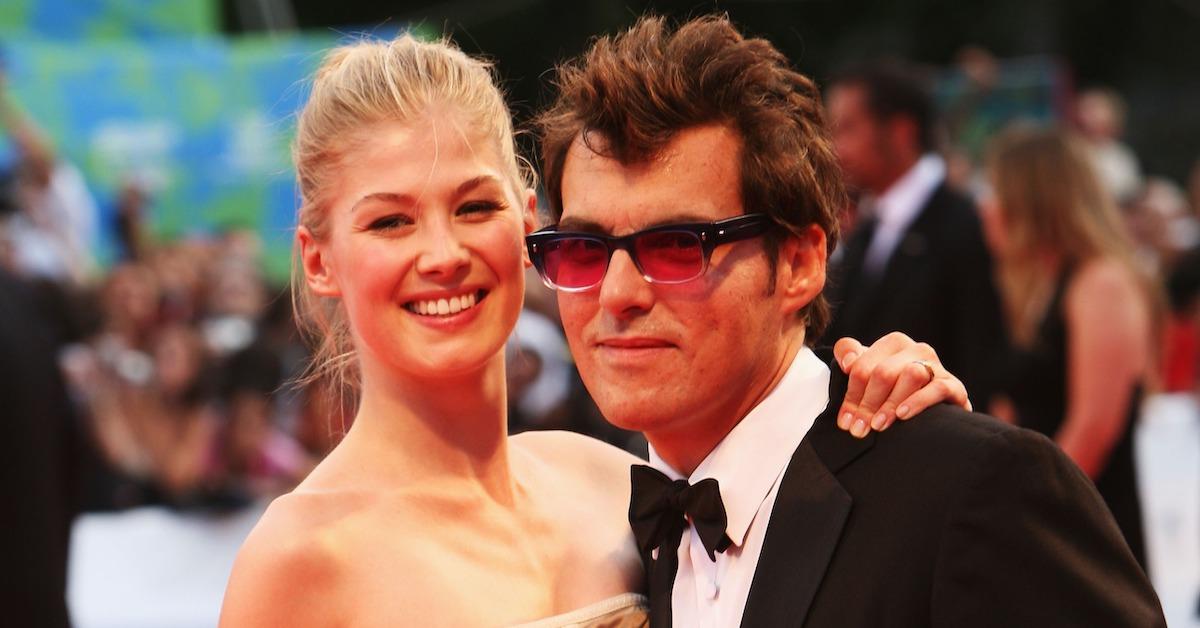 Rosamund Pike isn't married, but she's been in a relationship for more than a decade.
The 42-year-old actress began dating researcher and mathematician Robie Uniacke in 2009. The two reportedly met at a soiree, but further details about their first encounter haven't been publicly shared.
Rosamund's long-term love is 17 years her senior, and the two have made sporadic public appearances together. Prior to his romance with Rosamund, Robie was married twice.
Article continues below advertisement
His first marriage was to another English actress, Emma Howard. The couple welcomed a son named Robie together before divorcing in 1989.
Robie was also married to Rose Uniacke (née Batstone), an interior designer. The two had three kids (Hector, Olive, and Florence), but they eventually split. Rose has since gotten remarried to David Heyman, who produced the Harry Potter films and the Fantastic Beasts franchise.
While Robie has been down the aisle twice before, he has never tied the knot with Rosamund. Despite not making things official, their relationship has outlasted many Hollywood marriages. In 2021, Rosamund spoke with The Guardian about how Robie is a feminist, and how they make their relationship work when she's filming a movie.
Article continues below advertisement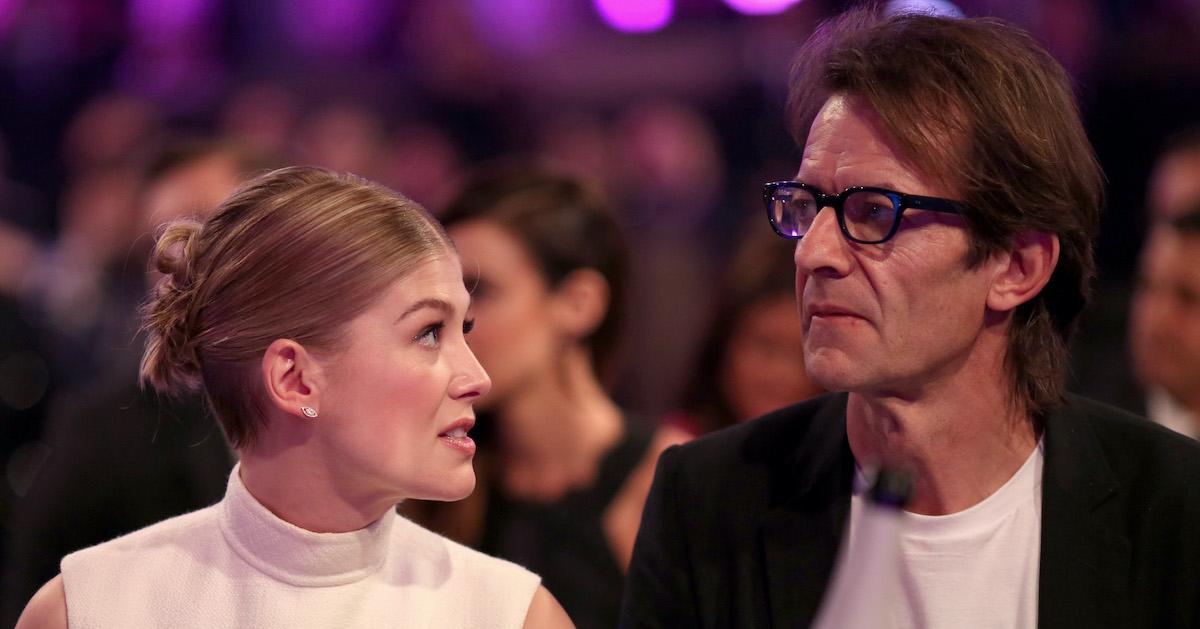 "It's a thing I prize highly and appreciate daily," she shared. "Someone who's self-confident enough and secure enough to deal with this crazy... It is crazy, how our life is. Just the constant shifting. The fact we keep any form of routine is quite remarkable, really."
Article continues below advertisement
Robie Uniacke and Rosamund Pike have two kids together.
The actress' quiet life now includes spending time with Robie and their children. About three years into her romance with Robie, Rosamund gave birth to her first son, Solo. Later in 2012, Rosamund discussed her lack of desire to get married in a spread with Vogue.
"It is interesting to break all the rules. I'm not married, I have a baby, and it feels infinitely more right," she said, per People.
While she was promoting Gone Girl in 2014, Rosamund revealed that she was expecting her second child. Son Atom was born in December of that year.
The family usually resides in London, though they did spend much of 2020 in Prague because the actress was filming her upcoming fantasy series, The Wheel of Time, there.
Though Rosamund loves her sons, don't expect to see them on social media. The actress does not have any social media accounts.
I Care a Lot will be available to stream on Netflix beginning on Feb. 19.