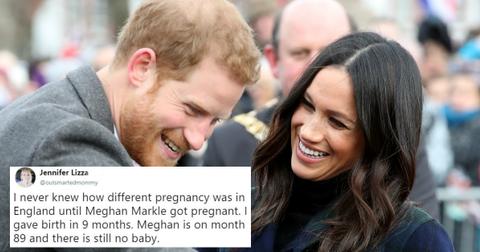 25 Royal Baby Memes Even Meghan Markle and Prince Harry Would Laugh At
By Mustafa Gatollari
Like many other first-time parents in 2019, the Duke and Duchess of Sussex shared the joyous news of their bouncing baby boy on Instagram earlier today. The couple posted the announcement on their personal IG page @SussexRoyal, which they started just over a month ago. Already, there are a ton of congratulatory comments and warm wishes for the family and the new baby, with more to come of course. The post's caption reads "We are pleased to announce that Their Royal Highnesses The Duke and Duchess of Sussex welcomed their firstborn child in the early morning on May 6th, 2019. Their Royal Highnesses' son weighs 7lbs. 3oz. The Duchess and baby are both healthy and well, and the couple thank members of the public for their shared excitement and support during this very special time in their lives. More details will be shared in the forthcoming days."
And I don't think there's a better way to usher in the birth of a new baby than with a bunch of choice memes.
There were tons of people who just couldn't wait for the baby to finally get here.

The Duchess of Sussex kept busy throughout her pregnancy but returned home where she would anxiously await baby's arrival at Frogmore Cottage, near Windsor Castle.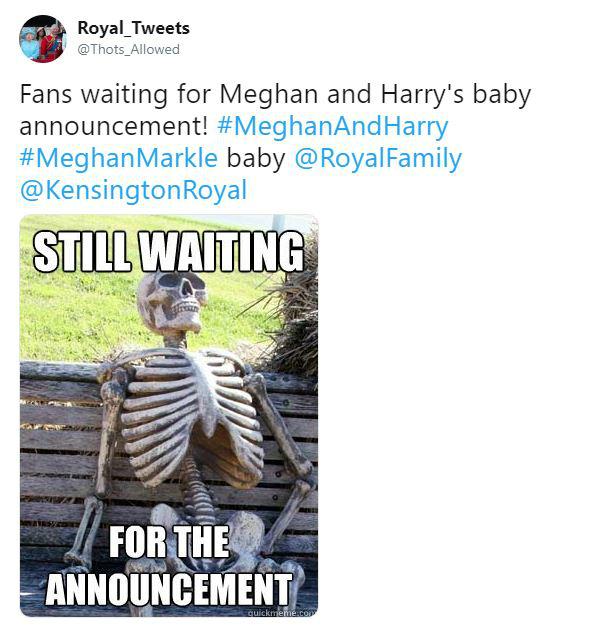 It seemed like forever, but in truth, Meghan was pregnant for 10 months. And the latest addition to the Royal family finally came!
After the birth, Prince Harry told BBC reporters "This little thing is absolutely to die for, so I'm just over the moon...Mother and baby are doing incredibly well. It's been the most amazing experience I can ever possibly imagine. How any woman does what they do is beyond comprehension, and we're both absolutely thrilled."
The "normal'" amount of time for a fetus to gestate: 40 weeks.

It isn't 9 months like most people think.
Coming in at number seven in line for succession, their baby baby follows Prince Charles, Prince William, Prince George, Princess Charlotte, Prince Louis and Prince Harry.

This little prince will be the first interracial baby in the monarchy in recent British history. His name has not yet been announced, but surely the world is already wondering what his birth will mean for Britain: definitely enchantment, perhaps some criticism but certainly lots of love.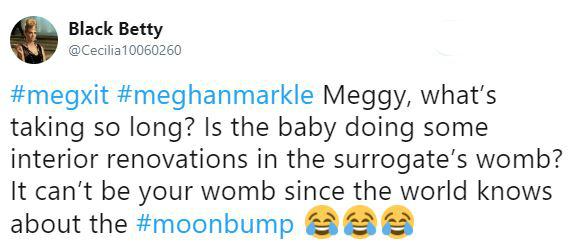 Some people weren't digging how inconsiderate she was being about the whole thing.
But that didn't mean they weren't going to be hella emotional when the prince or princess of Sussex finally arrived.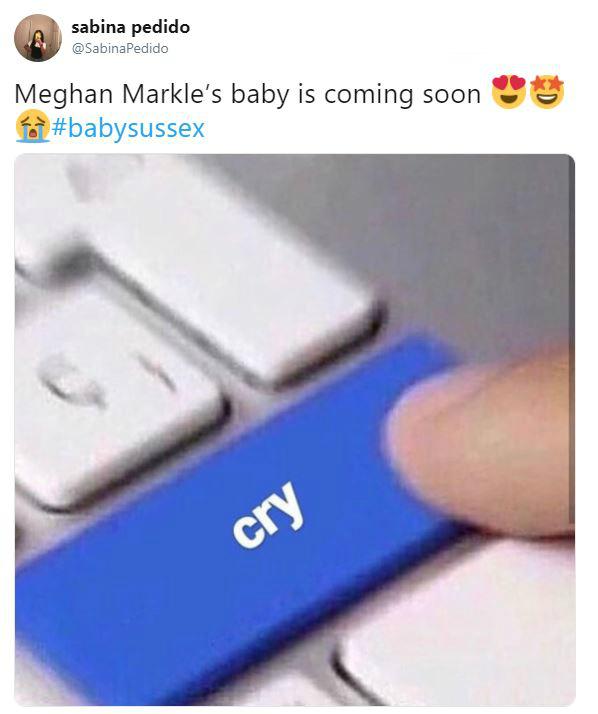 My keyboard doesn't have a cry button, maybe I should switch to a mac?
There were some who wanted the birth of the baby to be delayed, though.

They'd be damned if it got in the way of them viewing the season finale of a popular British program.
But now that he's here, people are relieved.

I'd put Far From Home up there with the birth of a new child in this world, and it's good to know there are others who think the same.
Some people didn't just predict the gender of the baby...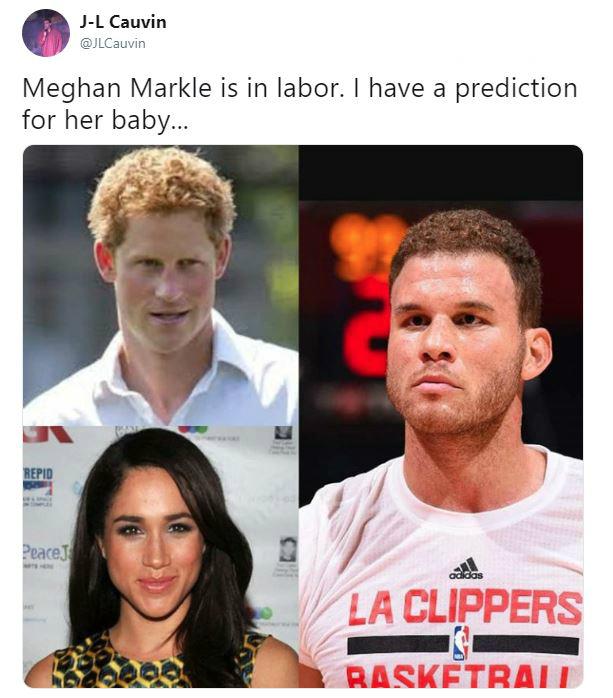 ...but who they thought the child would resemble as well.
In all of the build-up surrounding the birth of the royal baby, people noticed a recurring theme.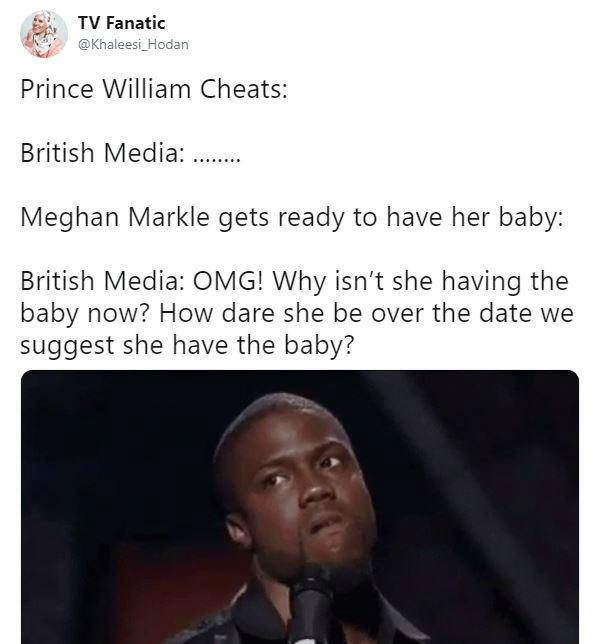 They thought Meghan Markle was receiving some unfair treatment from British media, due to the fact that she's an "outsider."
The amount of scrutiny she got for breaking non-existent "traditions" was palpable.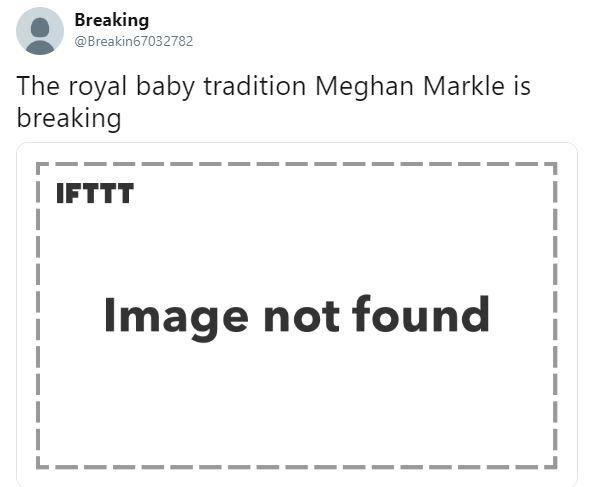 So people roasted the notion of that appropriately.
Others pointed out clear double standards...
...especially when compared to other members of the Royal family.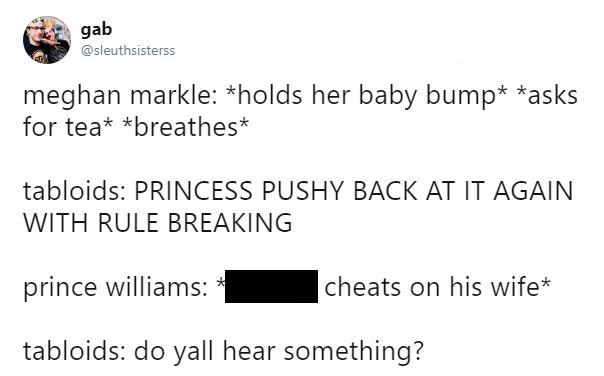 It just seemed like everyone and their mother with a journalism degree was piling onto Meghan unfairly.
Many brought up allegations of Prince William cheating on Kate Middleton.
And highlighted that Meghan was being unjustifiably held to an impossible human standard.
After seeing so many similar memes blasting publications for this "unfair" treatment, one starts to think people are defending Meghan too much.
And people literally take it up like a second occupation, vouching for her online and shooting down her haters.
But when you read actual stories like this, then the double standard becomes clear.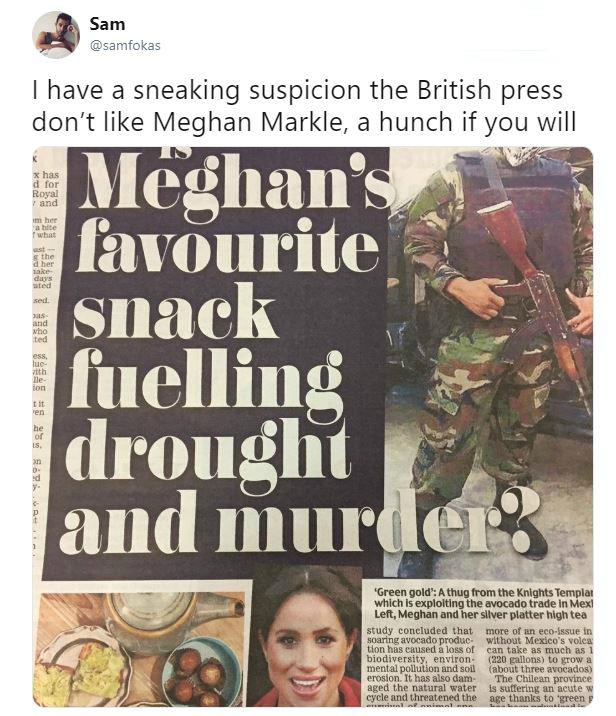 Are we seriously going to blame her for loving avocado toast? It's delicious.
Others pointed out how crazy it is to care about the birth of a child of someone we don't even know.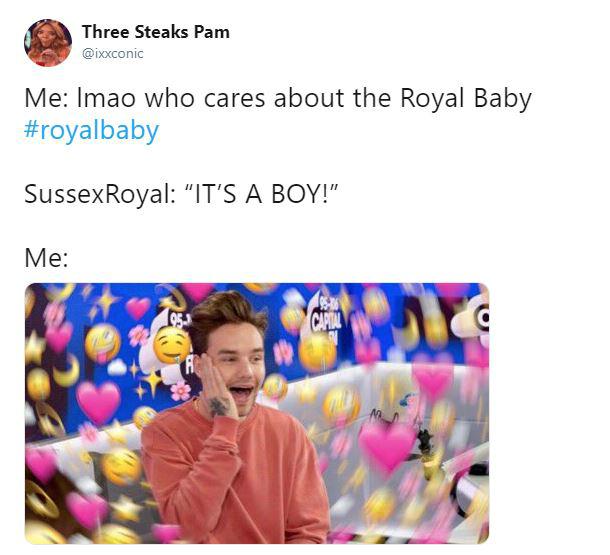 But we do get jazzed about it anyway.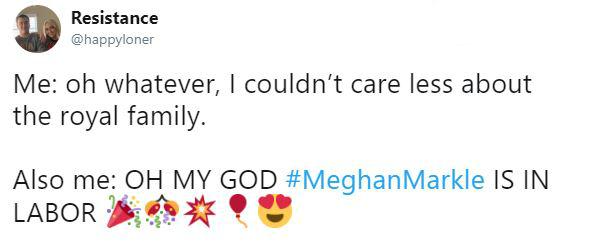 Why is that the case? Isn't it insane how we tend to care more about other people's lives than our own?
Others wondered what the baby would be named?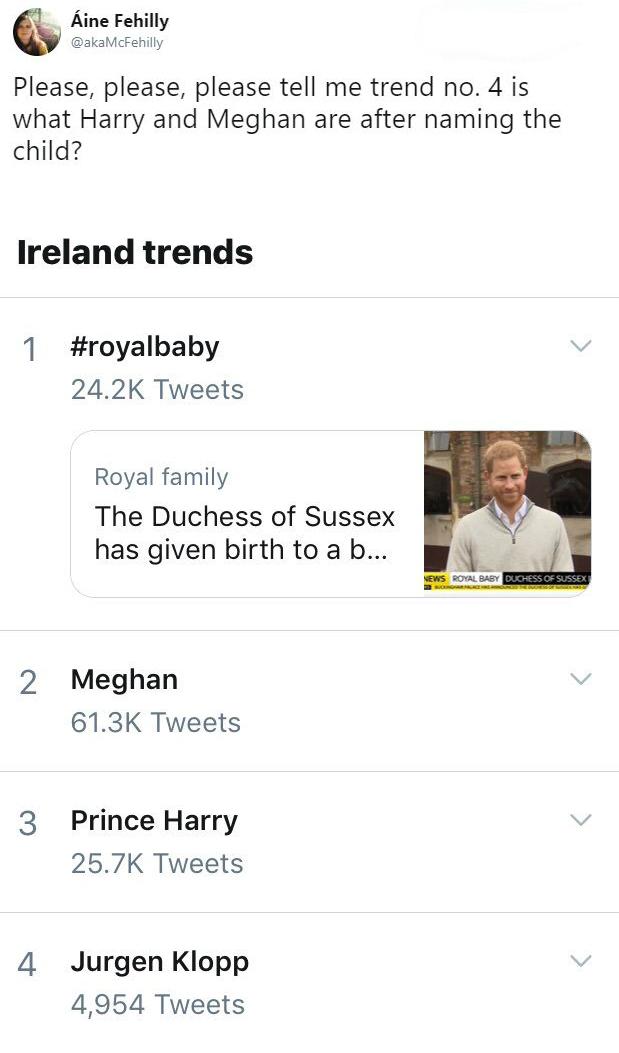 I was hoping for Mark, personally. And that the baby boy would grow up to take his mother's name, kinda like Norah Jones and Ashley Judd.
No Royal baby coverage would be complete without coverage of eccentric individuals.
No political post would be complete, however, with a Lizard person reference.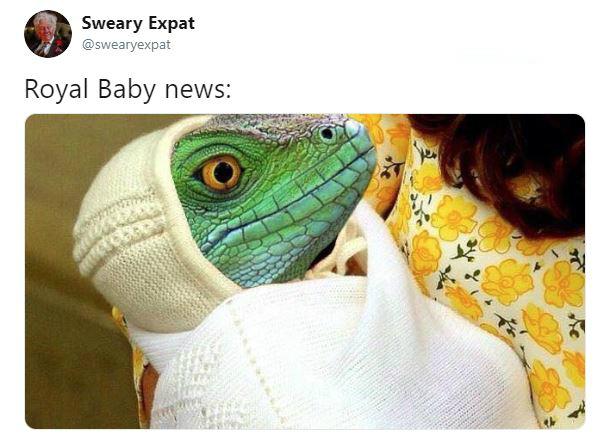 It's kinda crazy how long this conspiracy theory has endured, right?
Then there were people who made some really good points about royal baby showers.

Seriously, I have no idea what to gift! Getting upstaged is so, so easy.
Some important distinctions about the baby's potential titles were brought up.

This is something Harry and Meghan definitely need to make happen.