A New Docuseries From CNN Tries to Answer the Question: "What Happened to Rudy Giuliani?"
In less than two decades, Rudy Giuliani went from America's Mayor to Trump's lackey. A new CNN docuseries tries to figure out how the mighty mayor has fallen.
In the days after 9/11, as the United States tried to recover from the grief and shock that gripped the country, one man stood strong and tall despite the overwhelming pain felt by all Americans.
Rudy Giuliani had been the 107th mayor of New York City for seven years and had never experienced anything remotely close to this. To comfort the city he loved and the country he was committed to, Giuliani looked to Winston Churchill for inspiration.
Article continues below advertisement
"Tomorrow New York is going to be here," he said. "And we're going to rebuild, and we're going to be stronger than we were before... I want the people of New York to be an example to the rest of the country, and the rest of the world, that terrorism can't stop us."
Nearly 20 years later, he would be known as Trump's flunkey, an embarrassment in most political circles. How did he fall so far? A new CNN docuseries called Giuliani: What Happened to America's Mayor looks into where Rudy Giuliani is now and how he got there.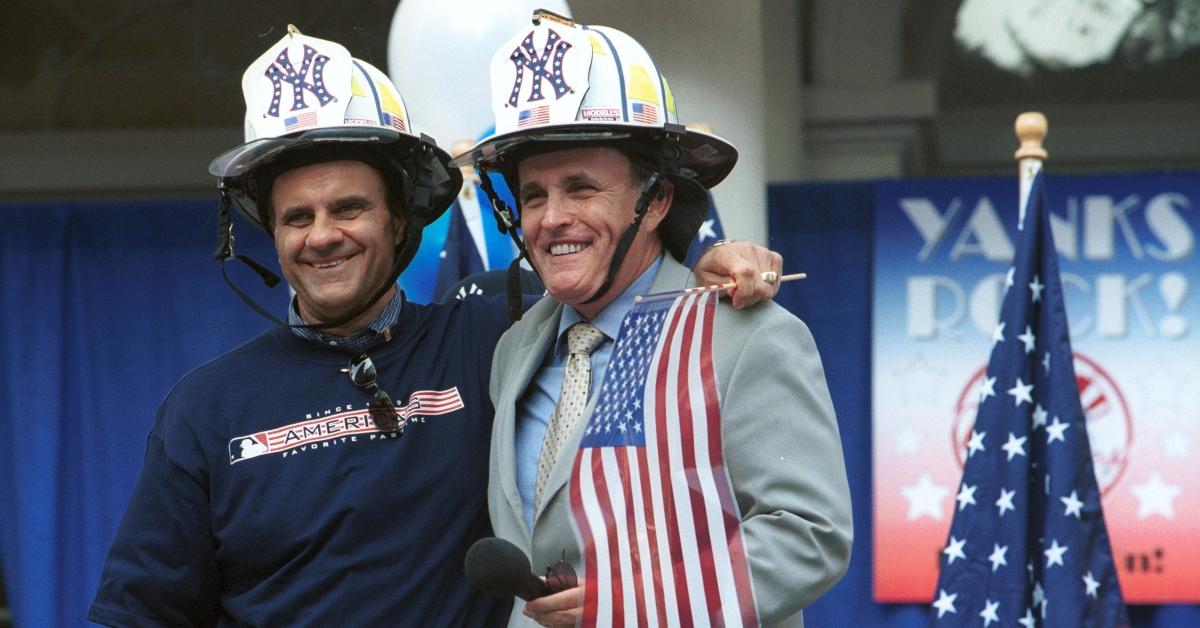 Article continues below advertisement
What is Rudy Giuliani up to now?
In a now-deleted video that he uploaded to Twitter that was thankfully preserved by Seth Meyers, Rudy Giuliani filmed himself kicking off 2023 at Donald Trump's New Year's Eve party at Mar-a-Lago. Seemingly shot only inches from his face, we can't hear what the former mayor of New York City is saying because a cover band is loudly playing Footloose in the background. Winston Churchill wouldn't be caught more dead at that party.
Beyond partying with what we assume is a room filled with MAGA supporters, Rudy Giuliani is also the subject of numerous investigations surrounding the attempt to discredit the 2020 presidential election. The Guardian reports that he is a "target of the criminal investigation in Georgia that has been examining efforts to overturn the results of the 2020 election in that state by the former president and his allies."
Article continues below advertisement
Giuliani, Trump's former attorney, was also deposed in May 2022 by the January 6 committee, whose findings were recently released to the public. In June 2022, we learned that on election night, an intoxicated Rudy Giuliani was desperate to speak with then President Trump. During his January 6 Committee testimony, Jason Miller, a senior Trump campaign advisor, said he remembered Giuliani saying, "We need to go and say that we won."
Article continues below advertisement
Sexual harassment claims were recently filed against Rudy Giuliani.
According to The Daily Beast, "a New York woman who claims she had a romantic relationship with Rudy Giuliani is now suing the former mayor — alleging that he sexually harassed her while she was working under toxic conditions at his company." His accuser, Noelle Dunphy, says she was fired from her job and told to keep quiet.
The summons filed by Dunphy stated that "despite attempting to cultivate a public image of himself as 'America's Mayor,' Giuliani frequently made racist, bigoted, anti-Semitic, anti-LGBTQ, and misogynistic remarks, often during confused and hostile alcohol-laced tirades."
Article continues below advertisement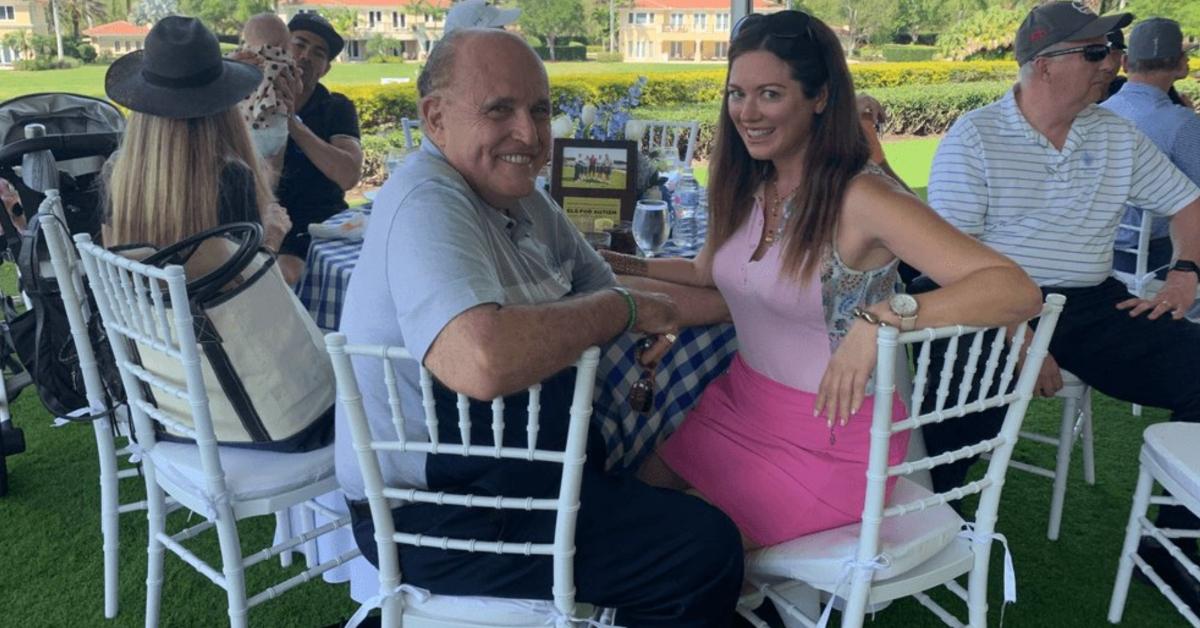 The summons also alleges that Giuliani's drinking grew increasingly worse in the two years Dunphy worked there, often beginning when he woke up and continuing throughout the day.
While speaking to The Daily Beast, Dunphy revealed that she was "romantically involved" with Giuliani. "It began with Rudy as my boss and lawyer, and later turned romantic," she told the outlet. Eventually his overtures turned manipulative and abusive.
Article continues below advertisement
It should be noted that, in 2015, Dunphy "filed a federal suit under the pseudonym Jane Doe against a real estate investor, alleging that he viciously and repeatedly abused her." (They eventually settled out of court.)
Dunphy explains in the summons that, in January 2019, Giuliani offered free legal advice "in connection with legal action 'surrounding assault and abuse that she suffered as a victim of domestic violence.'" She claims his advances left her "revictimized, retraumatized, left without legal redress, and substantially worse off than before Giuliani agreed to represent her in hopes of securing justice against an abuse."
She is seeking a "jury trial and compensatory damages of $3.1 million."
Giuliani: What Happened to America's Mayor? will air over two consecutive weekends, launching with two episodes on Sunday, Jan. 8, beginning at 9 p.m. ET on CNN.