'Christmas on Ice' Star Ryan Cooper Has Been Happily Married for Years
Ryan Cooper is one of the stars of the Hallmark Channel movie 'Christmas on Ice,' but who is his wife in real life, and what else has he been in?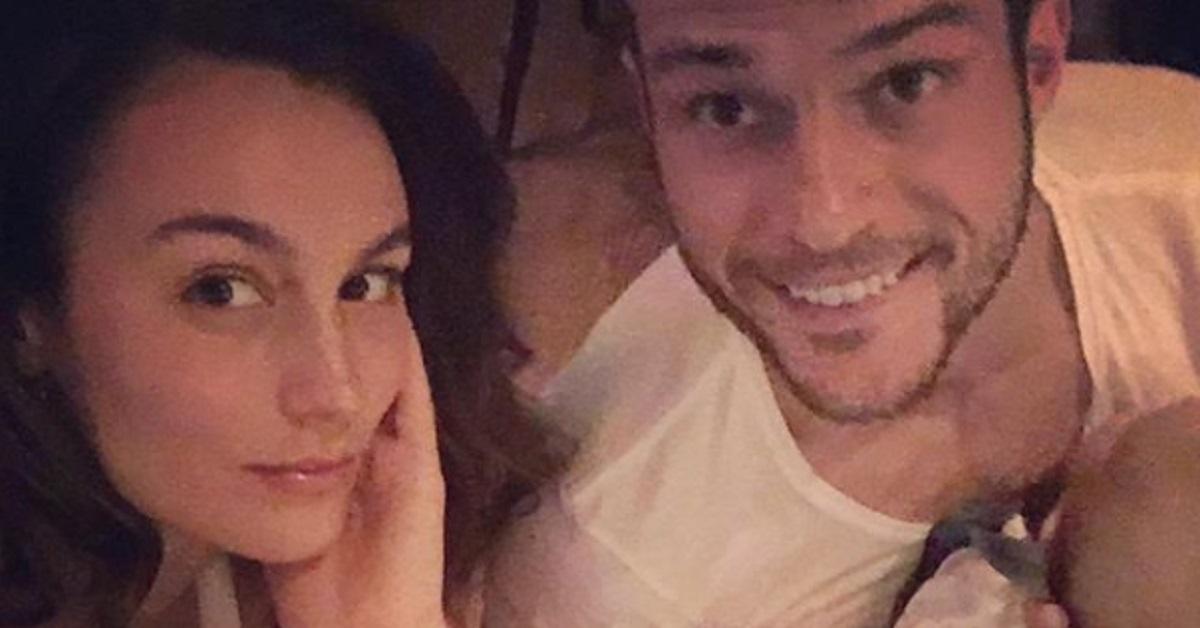 One of Hollywood's most beloved Christmas traditions is the Hallmark Channel Christmas movies. In recent years, the channel has committed to an insanely high number of original films, and they have more new Christmas movies again this year. One of those films is Christmas on Ice, which stars Ryan Cooper and Abigail Klein. Ryan may be a familiar face to some, and now fans want to know who his wife is in real life.
Article continues below advertisement
Who is Ryan Cooper's wife?
Ryan Cooper has been married to Elizabeth (Lizzy) Barter-Cooper for more than five years. Lizzy works as a model when there isn't a pandemic, and she also has some credits as a production supervisor. Their daughter Grace Rose was born in May of 2017, and she's a pretty adorable fixture on Ryan's Instagram page. Ryan's family isn't the only regular topic on his Instagram page, though.
Article continues below advertisement
Ryan loves a good workout.
In case it wasn't clear from just looking at him, Ryan works out pretty regularly. Although he's pretty easy on the eyes, Ryan apparently isn't content to rest on his good looks, which is why he frequently posts about being at the gym or, more recently, working out at home. Now that he's starring in a Hallmark Christmas movie, some people are also wondering where they might have seen him before.
Ryan has worked as a model and been in some movies.
Much like his wife, Ryan has been a model for some major brands, including DKNY, Hugo Boss and Armani Exchange. In addition to those modeling jobs, Ryan has also received steady work as an actor. He's appeared on episodes of Blue Bloods, Day 5, and Confess, and was also in Christmas a la Mode, one of Hallmark's Christmas offerings in 2019. Additionally, he starred in the Scarlett Johansson movie Rough Night as a male stripper.
Article continues below advertisement
Although he has yet to become a household name, Ryan is a face that might be familiar to many TV viewers. He's got a wholesome appeal that makes him perfect for the Hallmark Channel and shows like Blue Bloods, and that wholesome energy seems to translate pretty seamlessly into his personal life. His Instagram page suggests that he's an easy-going and loving father and husband.
Article continues below advertisement
What is 'Christmas on Ice' about?
Ryan's Hallmark movie this year is Christmas on Ice, which tells the story of a former hockey player played by Ryan and a former figure skater played by Abigail who come together to halt the closure of their town's local ice skating rink. They do so by throwing a winter carnival, and they also develop feelings for one another in the process.
The movie is set to make its debut on the Hallmark Channel on Oct. 23 at 8 EST. It's the first in Hallmark's winter wonderland lineup, which obviously means they have a lot of faith in Ryan and the rest of the team behind the movie. Although it's coming in October, Hallmark is likely betting that most people could use an early dose of Christmas cheer this year.