'Duck Dynasty' Star Sadie Robertson Revealed Her Second Baby's Name With the Sweetest Story
'Duck Dynasty' alum Sadie Robertson, who is pregnant with her second child with husband Christian Huff, revealed the baby's name on their podcast.
Article continues below advertisement
And on top of that, she told the sweet story of how the name came to be — including how it pays tribute to a certain family member. Here's the full scoop!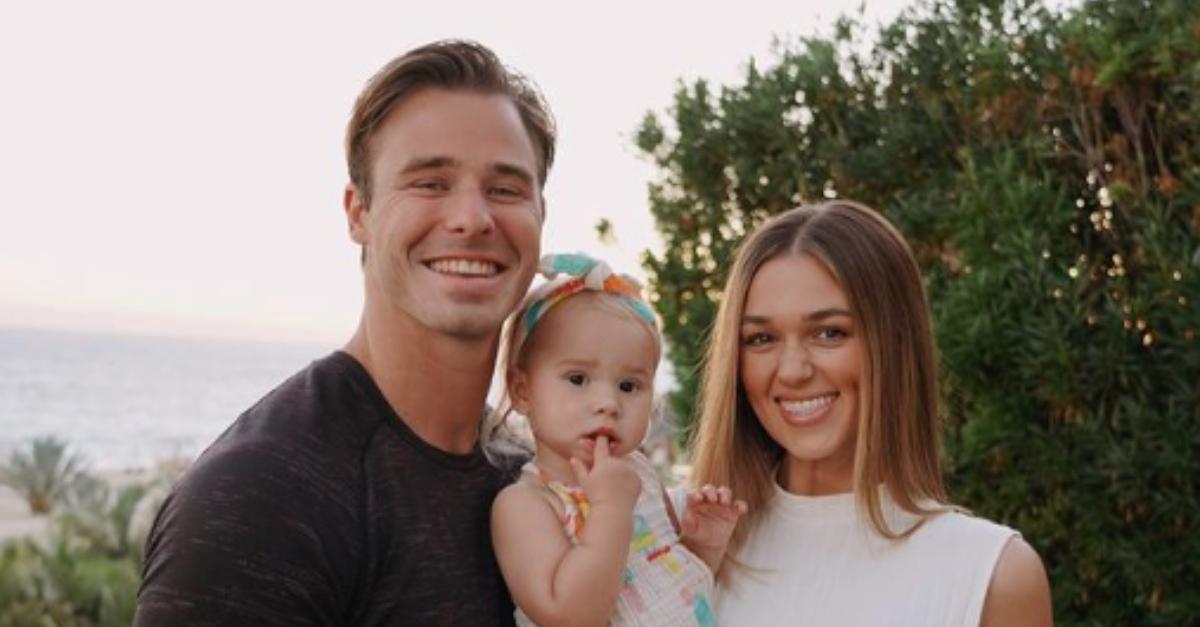 Article continues below advertisement
What is Sadie Robertson's baby's name?
On March 29, Sadie took to Instagram to post a beautiful photo of her growing family and tease that the baby's name would be revealed on her and Christian's podcast Whoa That's Good.
Sure enough, Sadie and Christian dropped their new episode that same day and made the big reveal.
Ready for the adorable name?
Article continues below advertisement
The excited parents are naming their second child Haven Belle.
Haven will join big sis Honey, who was born in May 2021.
Sadie explained on the podcast how the name came to be, referring to a plane ride from May 2022 when something special happened.
"So I started praying on a plane one day, and I was looking out at the clouds and I just remember so specifically the name just dropped into my spirit. And it was a first name and a middle name. I looked at Christian and I was like, 'What do you think of this name?'"
"I was probably watching Avengers or a movie or something," Christian humorously added.
Article continues below advertisement
"Just a side note: Christian literally watches the Avengers every single plane ride," Sadie said.
"Hey, if it ain't broke, don't fix it," he pointed out.
"I don't know how you do that, but yeah, he was not really paying attention, but I was like, 'This is so beautiful!'" Sadie added, prompting a laugh from her husband.
Article continues below advertisement
She later explained: "I felt like the lord dropped in my spirit the name Haven Belle, which was so beautiful because 'haven' which means 'safe place or a refuge' and then 'belle' means 'beautiful.' I thought it was just such a beautiful name because it means a beautiful safe place."
She added: "The middle name is significant because I have a sister named Bella. She is my girl, and this is Honey's first sister, so this is kind of a nod to my sister."
Sadie also said they were "locked in" on the name after another wild thing happened a couple of months later — when she happened to notice the word "Haven" on a photo from her first date with Christian.
And, even wilder, the only other photo she had from her first date with Christian showed a mug she'd painted with the word "Honey" on it.
Article continues below advertisement
Sadie said she was "shook" by the connection, adding: "I just love that back on our very first date ... God knew that we would have two daughters one day and that their names would be Honey and Haven."
We're looking forward to meeting the new addition to this gorgeous family!