A Drop in Ratings and Homophobic Controversy Is Why They Canceled 'Duck Dynasty'
'Duck Dynasty' was a ratings extravaganza when the show first aired on A&E, so why did they cancel the show? It was due to controversy.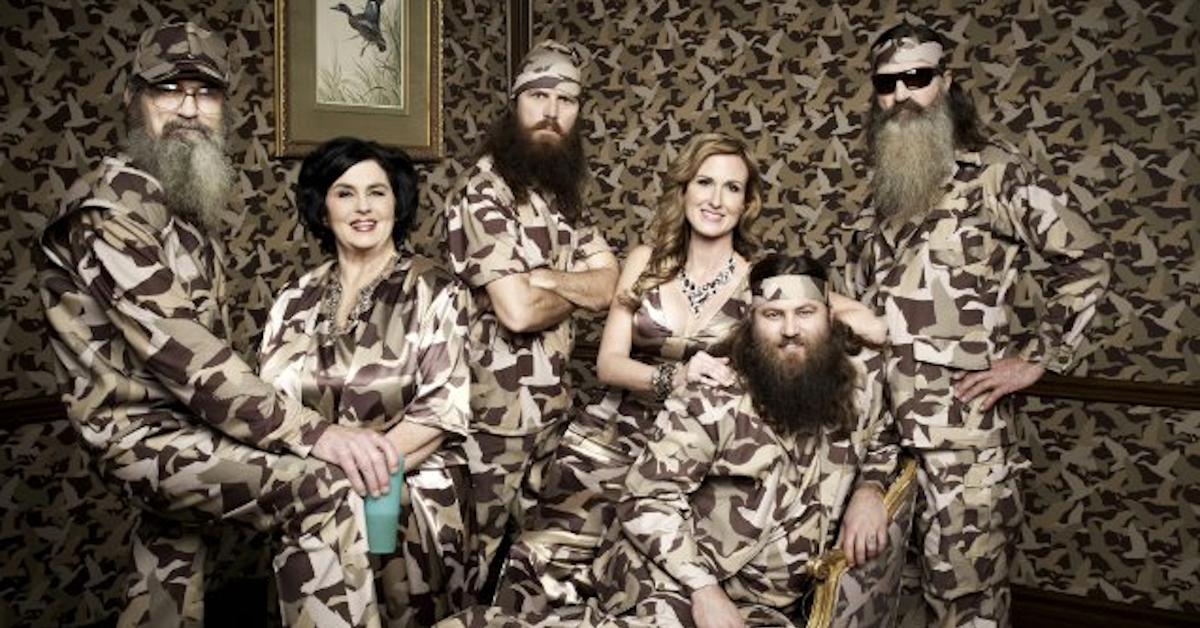 The Robertson family became the subject of one of America's top-rated cable shows when Duck Dynasty debuted on A&E. The program was an instant phenomenon, capturing ridiculous ratings in a field that was never really in the spotlight or the subject of TV viewing delight: duck hunting. After five successful seasons, however, A&E took the show off the air.
Why did they cancel Duck Dynasty?
Article continues below advertisement
There are a few factors that contributed to DD's days being numbered. One of the biggest reasons was a decline in viewership. When it comes to TV show production, successful shows like Duck Dynasty tend to become more expensive to make as time progresses. Yes, this applies to reality shows as well because even though people are "playing" themselves on TV, they still want to be compensated accordingly and get "raises" as one would get in any other type of job.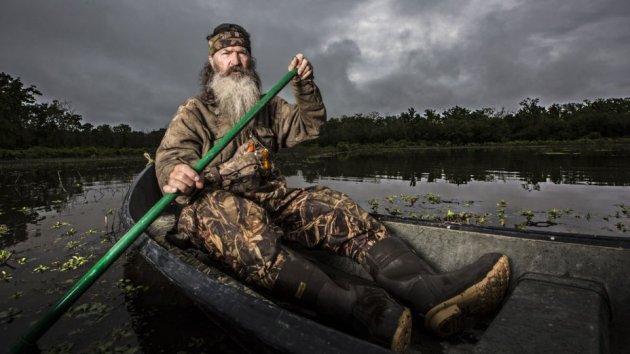 Article continues below advertisement
And it's not like you're going to want to take a pay cut if the show isn't performing as well. So one factor that contributed to Duck Dynasty's lack of a renewal was the drop in ratings. But that wasn't the only reason the show was ultimately taken off the air. In fact, the Season 5 premiere of the show clocked in 8.5 million viewers as opposed to Season 4's 11.8. The show suffered a downward trend as the seasons progressed, too.
It's not like the show, toward the end, was doing abysmal ratings-wise by any means, however. It turns out there was another big reason why Duck Dynasty was taken off air, and that has entirely to do with a number of controversial comments made by the Robertson family's patriarch, Phil.
Article continues below advertisement
Ratings started dropping right around the time Phil said in a GQ interview that black people were "happy" in Louisiana before the Civil Rights movement, and compared homosexuality to bestiality. He also stated that it was a "sin." Why someone who makes duck-callers for a living decided it would be a good idea to include his thoughts on the morality of men and men or women and women engaging in romantic relationships is beyond me, however.
Article continues below advertisement
A&E announced shortly after his interview that Phil would be released from the show, but public outcry had him rejoin the cast for the popular reality TV series.
It didn't take long for the Duck Commander creator to anger folks once again when he made comments blasting transgender friendly bathrooms. The Hollywood Reporter published an email Phil sent out to conservative groups that angered many members of the LGBTQ community.
Phil wrote, "Just because a man may 'feel' like a woman doesn't mean he should be able to share a bathroom with my daughter, or yours. That used to be called common sense. Now it's called bigoted."
Those are just some of Phil's comments that made headlines, too. He once called STDs punishment for people having sex with multiple partners, or for being gay.
Article continues below advertisement
Article continues below advertisement
While comments like this would be sure to make any show's PR team pull their hair out, it could be that A&E merely saw the writings on the wall for Duck Dynasty. The program's series finale only raked in 1.3 million viewers, which was a fraction of some of its highest numbers. So for all of Phil's "hot takes," it could be that dwindling numbers really are what caused the show to be taken off air.
Do you miss Duck Dynasty? When the Robertson family announced that they'd be ending the show, they said that there was a good chance they'd come back for a special or two, so if you are jonesing for more fowl-themed drama, your prayers might be answered.