A Salem Health Nurse Was Placed on Leave After Posting Anti-Mask TikTok
Nurse Ashley Grames posted an anti-mask TikTok that quickly went viral, but the video got her suspended from the Salem hospital she worked at.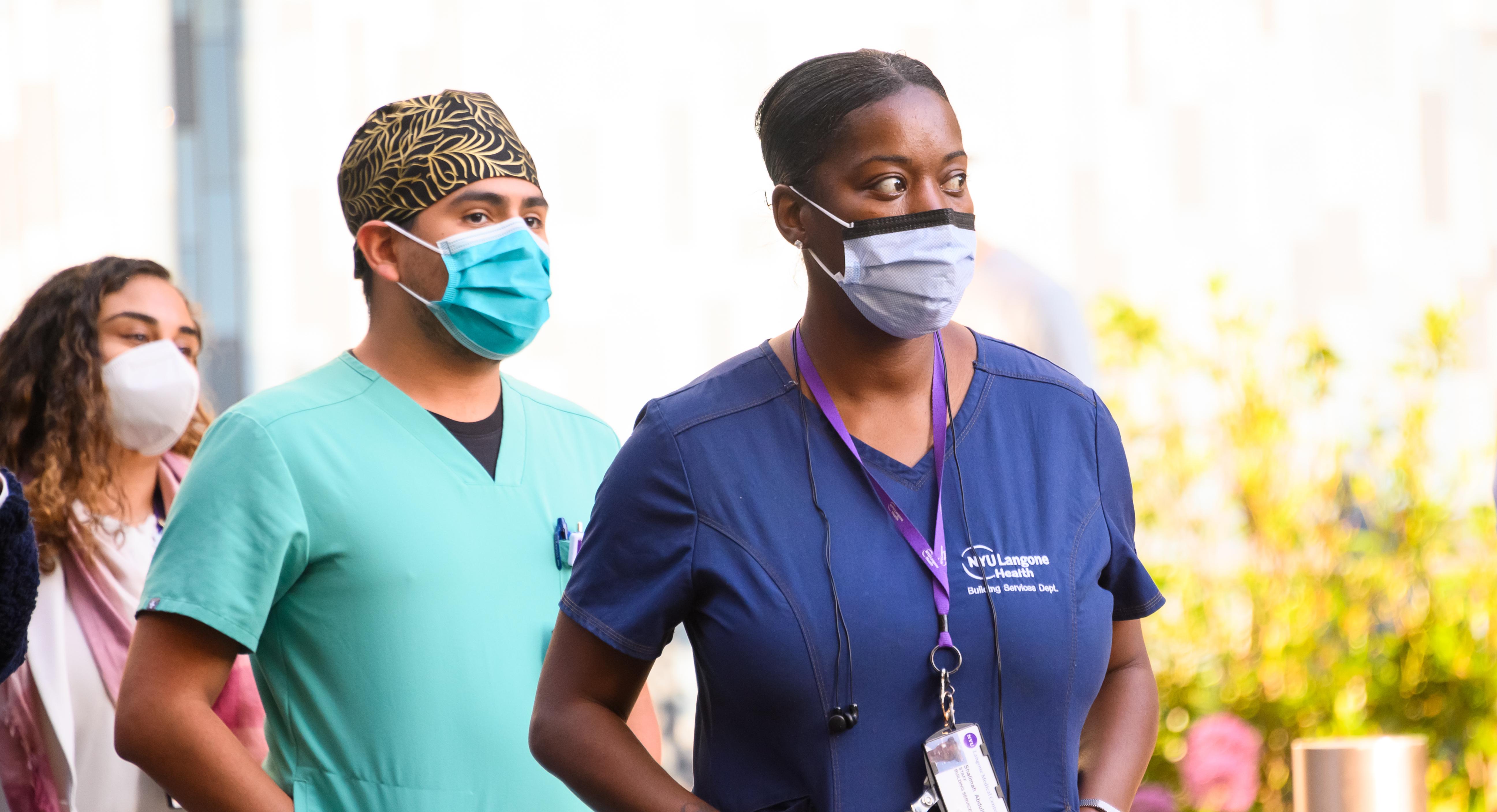 While the ongoing COVID-19 pandemic has affected more than 13 million people and claimed the lives of more than 250,000 Americans, the U.S. continues to struggle to get the virus under control. There are many who continue to question the actual severity of the virus, and whether or not one should wear a mask is becoming an ongoing debate.
Recently a nurse at a hospital in Salem, Ore. shared her personal views about COVID-19 on TikTok and faced repercussions following the video.
Article continues below advertisement
A Salem nurse went viral for her views on COVID-19.
Unfortunately, despite repeated warnings from the CDC and certain government officials, there is still a large number of those in the healthcare field who don't believe in wearing a mask.
TikTok has become a hub for nurses to share their experiences working in hospitals across the country as they help those hospitalized with severe cases of the virus, though some argue that not all of the viewpoints are helpful.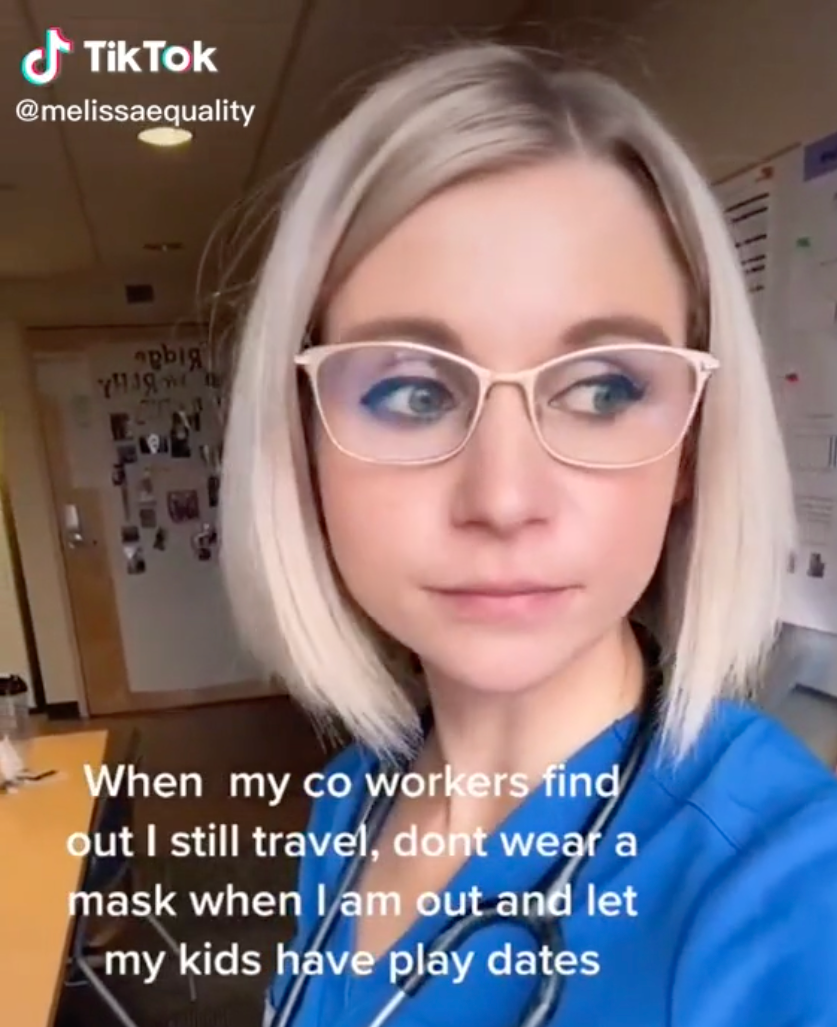 Article continues below advertisement
One nurse from Salem posted a TikTok from her account @Loveiskind05 that quickly went viral sharing her thoughts on the virus.
"When my coworkers find out I still travel, don't wear a mask when I am out, and let my kids have playdates," the woman, whose real name is Ashley Grames, wrote in her TikTok. The audio on the video was of the Grinch screaming.
The video has since been removed from TikTok, but other users quickly jumped to create stitches of the video responding to her views.
Ashley Grames was placed on leave from the hospital she worked at following the video.
In a statement from Salem Health, where Ashley reportedly worked, the hospital revealed they had placed the nurse on leave following the outpouring of backlash they had received for employing Ashley.
The hospital wrote on Facebook that Ashley's video "displayed cavalier disregard for the seriousness of this pandemic and her indifference towards physical distancing and masking outside of work," and reassured clients Ashley "has been placed on administrative leave pending an investigation."
Article continues below advertisement
"We also want to assure you that this one careless statement does not reflect the position of Salem Health or the hardworking and dedicated caregivers who work here," Salem Health continued. "Salem Health believes we all need to do our part to protect the vulnerable and stop the rapid spread of COVID-19. This includes requiring staff, patients and visitors to follow guidance from the CDC and others about mask wearing and social distancing ... At Salem Health we are very serious about our approach to COVID."
The best way to prevent contracting or spreading coronavirus is with thorough hand washing and social distancing. If you feel you may be experiencing symptoms of coronavirus, which include persistent cough (usually dry), fever, shortness of breath, and fatigue, please call your doctor before going to get tested. For comprehensive resources and updates, visit the CDC website. If you are experiencing anxiety about the virus, seek out mental health support from your provider or visit NAMI.org.