Bride Loses "50 to 70 Percent" of Her Hair in Treatment Disaster Just Weeks Before Wedding
New fear unlocked! A bride-to-be took to TikTok after a salon totally botched her hair leading up to her wedding. Luckily, a hero stylist stepped in.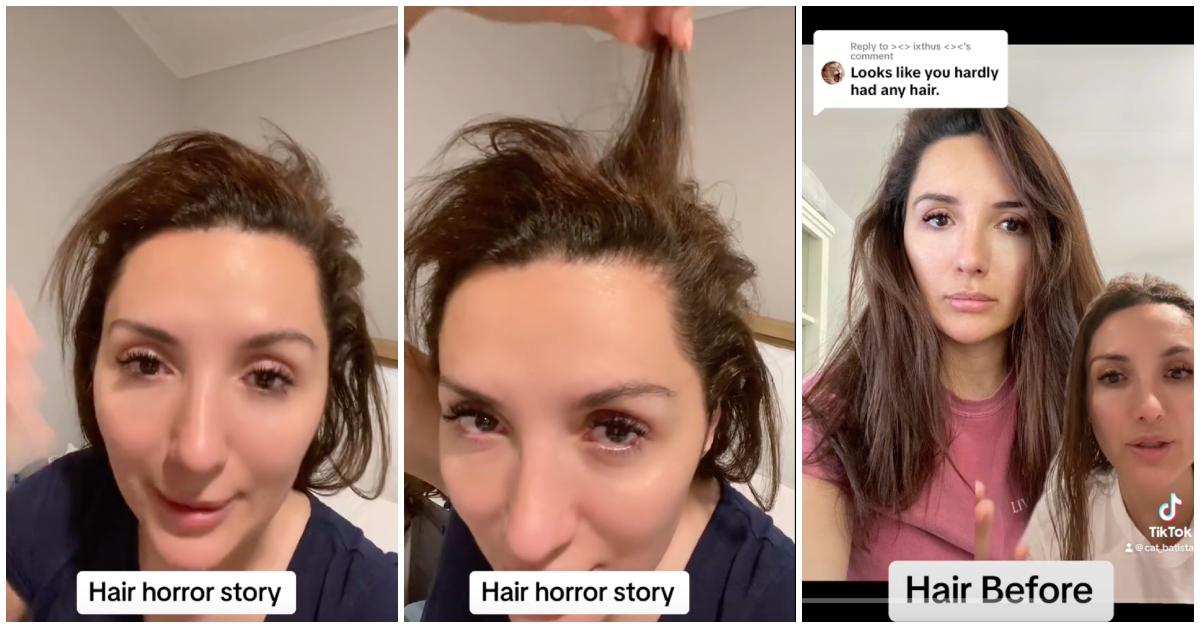 There's a lot to stress about in the final weeks leading up to your wedding day. Sure, the venue may be booked and the guest list might be finalized but there are a million other tasks to worry about like picking out the perfect flowers and music, and making sure that have your dress and hairstyle set for the big day.
Article continues below advertisement
One bride-to-be thought she was on top of everything until she went to a new hair salon to continue a Japanese straightening treatment she had been receiving for the past two years. But after the treatment was washed out, at least half her of hair was missing.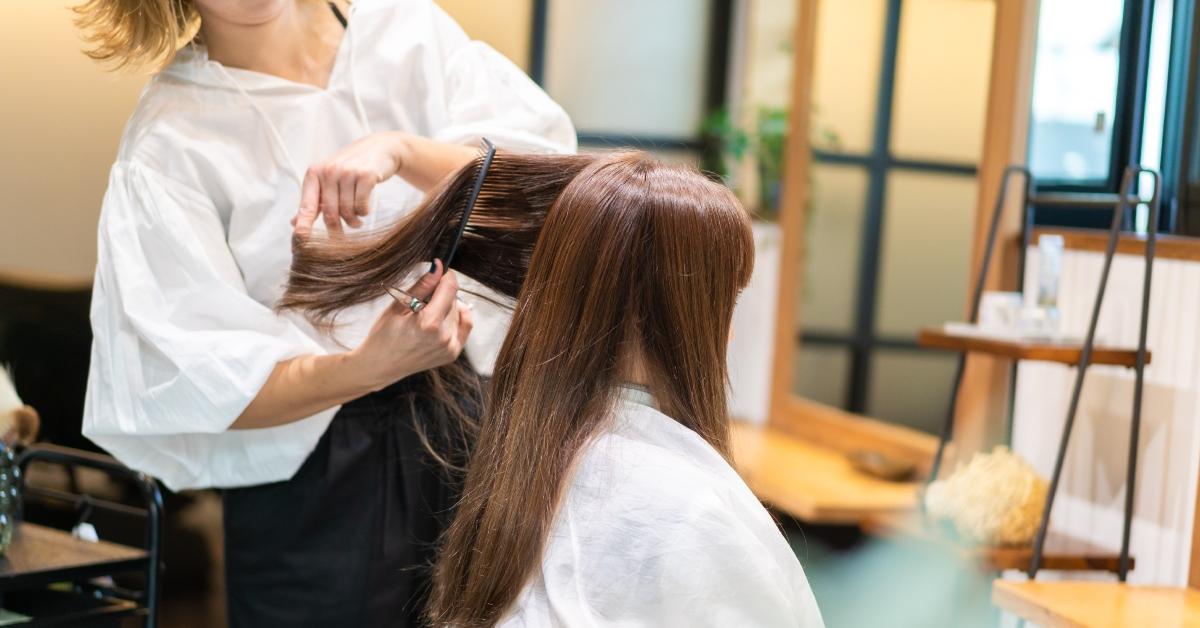 Article continues below advertisement
One woman claims that a salon totally botched her hair three weeks before her wedding.
In a series of TikTok videos, a bride-to-be named Catherine Batista (@cat_batista) detailed the horrible experience she had at a salon just three weeks before her wedding.
She explained that she had been getting a special Japanese straightening treatment on her hair in Brazil, where her grandma lives, biannually for the last two years. But because of her upcoming wedding, she didn't have time to take the trip.
Instead, she opted for a salon closer to where she lives in Boston, Mass.
Article continues below advertisement
"It seemed weird from the beginning," Catherine said of the experience, claiming that the salon worker who performed her treatment applied it differently than what she was used to and left it on her hair almost twice the amount of time. However, she didn't want to undermine the worker's expertise so she didn't say anything.
After the treatment was washed out, the salon worker started combing through Catherine's hair and it began falling out in clumps.
Article continues below advertisement
"My entire head of hair was basically laying on the floor, like 50 to 70 percent of my hair," Catherine said.
Not to mention that her scalp faced some major damage. "All of the top of my head is completely fried," she said while crying in a video.
Catherine, in a bind to remedy her hair before her big day, explained that she had looked into extensions, but her hair was so damaged that stylists didn't know if they could make it work. She ended her video claiming she was probably going to have to wear a wig to her wedding.
Article continues below advertisement
A stylist on TikTok steps in to save Catherine's hair before her wedding day.
A hairstylist on TikTok named Alfredo Lewis (@alfredo_lewis) stitched one of Catherine's videos with some exciting news: He saw her videos and wanted to help her!
Article continues below advertisement
Having previously worked with celebrities like Adriana Lima and Jane Fonda, Alfredo told Catherine that he would start by sending her some special treatment products to use at home to prep her hair. Then, they would meet in person and he and his team would try to work some magic.
"I am willing to... as long as you live in the United States get you to us and make this happen," Alfredo said.
Article continues below advertisement
In a second update video, Alfredo explained that they had set everything in stone. He and his team would be working on Catherine's hair on Aug. 29, 2023, in Las Vegas, which he revealed was the day before her wedding. "Help is on the way," he said as he ended the video.
Fingers crossed he can fix Catherine's hair before she walks down the aisle!