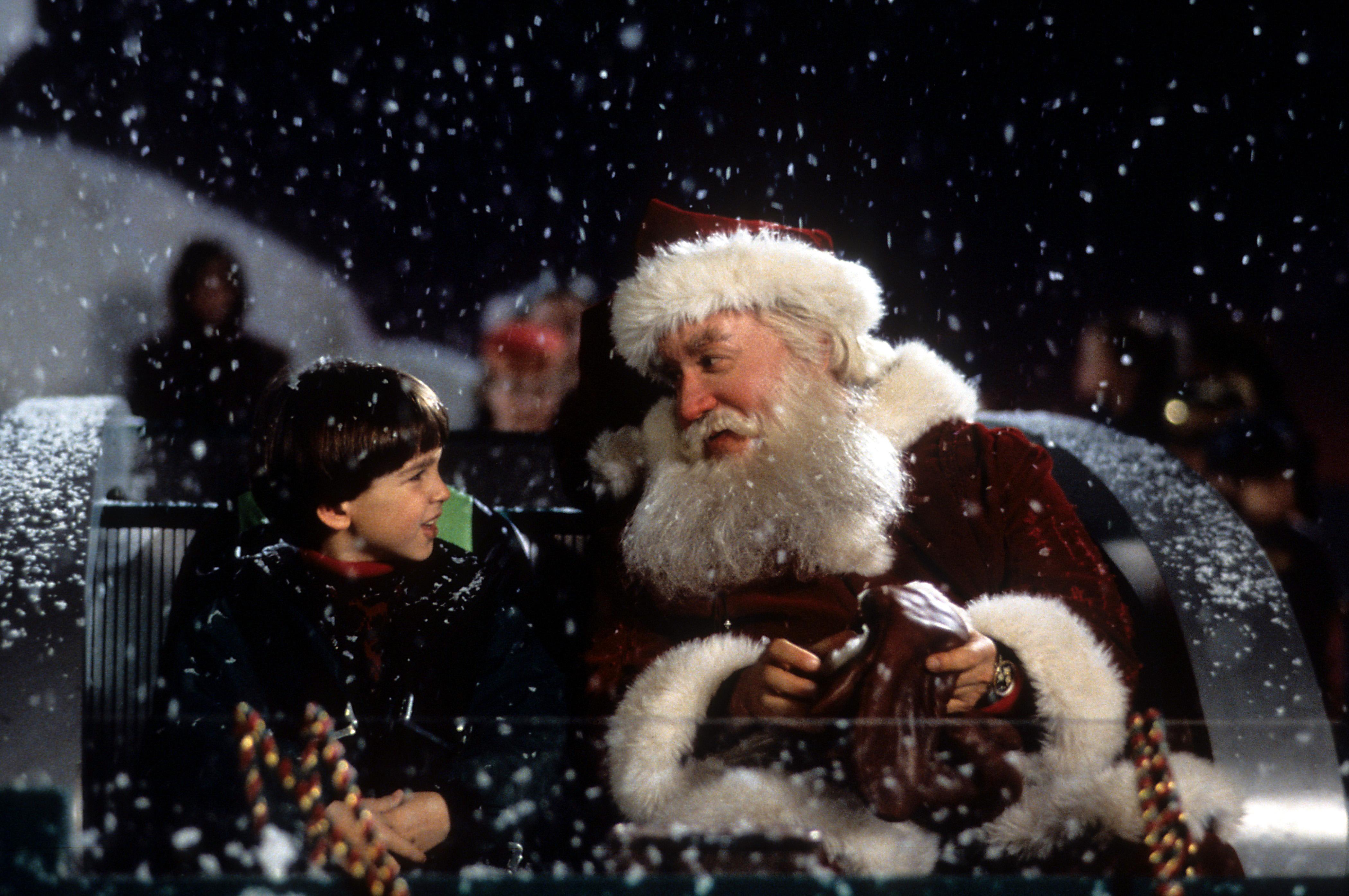 According to TikTok, 'The Santa Clause' Is Basically All About Time Travel
By Chrissy Bobic

Dec. 8 2020, Published 7:05 p.m. ET
For many, The Santa Clause is one of those holiday movies you can't help but watch every year. So when one user on TikTok came up with a multi-part theory to explain how Scott Calvin became Santa, why he's Santa, and the alleged truth of him being Santa all along, it sort of blew the lid off the original plot.
Article continues below advertisement
The theory rests on the idea of Father Time, who is featured in The Santa Clause 2, being the mastermind behind Scott traveling through time to become Santa at every juncture. It's a lot to take in, but if you can follow it, the theory will make you want to rewatch all of the movies in the franchise and see them in a different light.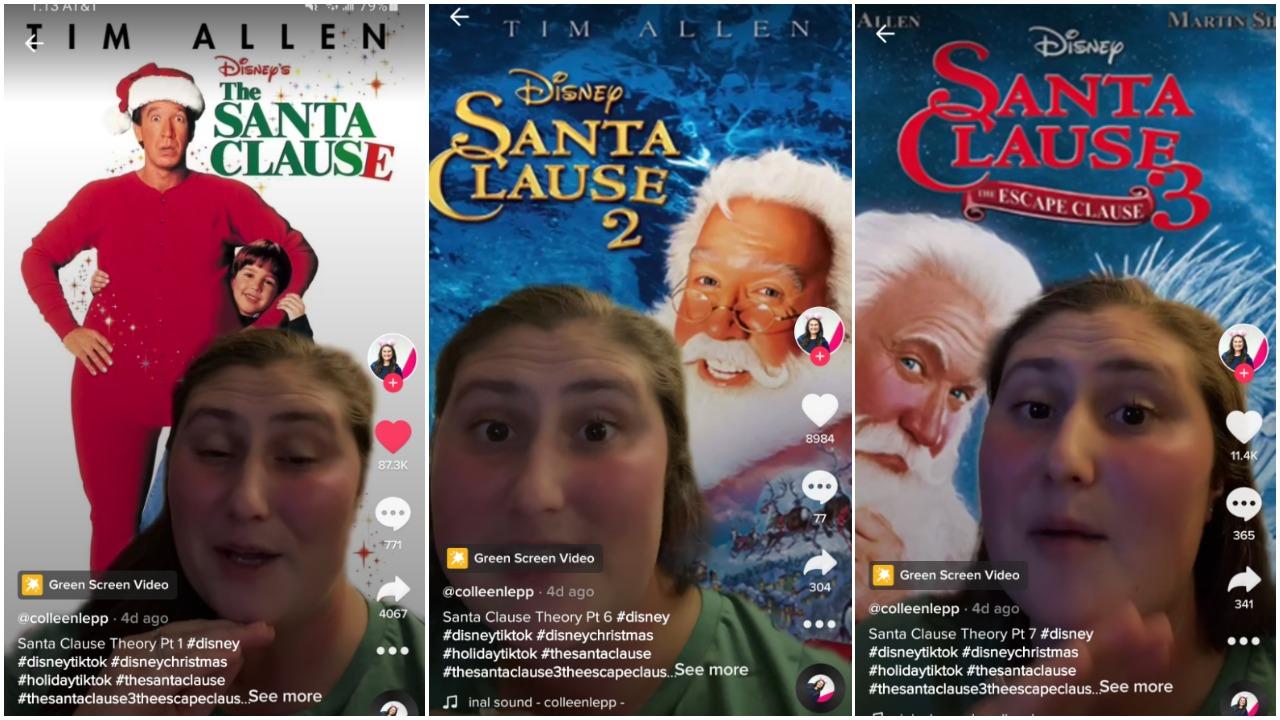 Article continues below advertisement
Scott Calvin in 'The Santa Clause' was always meant to be Santa.
According to the theory, Scott Calvin, who becomes Santa in the movie after the *real* Santa falls off his roof, was always meant to be Santa. This is backed up by the fact that when Scott travels to the North Pole, none of the elves seem surprised to see him, and Bernard, a head elf, is super nonchalant when explaining the rules of the Santa card Scott found in Santa's coat pocket — almost as if they had seen him as Santa before.
Scott will continue becoming Santa in a time loop unless he repairs his relationship with his son.
The theory says Father Time bent time in order for Scott to continue to become Santa until he fulfills his destiny, at which point he becomes Santa for good. His destiny, according to the theory, is repairing his relationship with Charlie. In the movie, an elf named Judy had been trying to perfect her hot cocoa recipe for years. This is another piece of evidence to suggest that Scott hasn't been able to make things right in his life and remain as Santa, thus repeating the same time loop.
Article continues below advertisement
Watching The Santa Clause and the first time Scott shows up at the North Pole everybody is so excited. Like nobody is concerned about old Santa? #theseelvesaintloyal

— PhilipWhelan (@WhelanTeach13) December 8, 2020
But, the theory explains, it is only when Scott truly repairs his relationship with his son Charlie and accepts that he is Santa that the changing process begins within him. He is then on the right path to remaining as Santa, whereas he hadn't been able to do so before. It's at this point that Scott is Santa and the time loop ends.
Article continues below advertisement
'The Santa Clause 2' also plays a role in the theory.
In The Santa Clause 2, the new "clause" is that Santa has to get married or relinquish his role as Santa. According to the TikTok theory about The Santa Clause movies, this never came up before because Scott was on a constant time loop, unbeknownst to him, thus never getting this far as Santa.
The time loop caused him to be forever repeating the same circumstances, so when Santa, aka Scott, is told in The Santa Clause 2 that he has to get married and find a Mrs. Claus, it's a shock to him.
Article continues below advertisement
Bernard the elf knew what was going to happen in 'The Santa Clause.'
There's a point in The Santa Clause when Bernard gives Charlie a snow globe and tells him he'll need it later. And sure enough, later on in The Santa Clause, the snow globe is what helps Scott realize he is the true Santa. It's at this point that Bernard also shows up and they head to the North Pole to save Christmas. But once again, it speaks to the idea that Scott had been on a loop and Bernard knew what was coming.
There are elves hidden in the movie in order to help Scott even before Santa falls off the roof.
The theory explains that the Santa who falls off Scott's roof is, in fact, Scott, but because two Scott Calvins can't exist in the same universe at once, as soon as he takes the card from his pocket, the "other" Santa disappears, starting the loop over. And there are elves sprinkled throughout the movie, on the street, in a restaurant, and even in Charlie's class that seem to be there to ensure that Scott remains on the right path to become Santa again.
Article continues below advertisement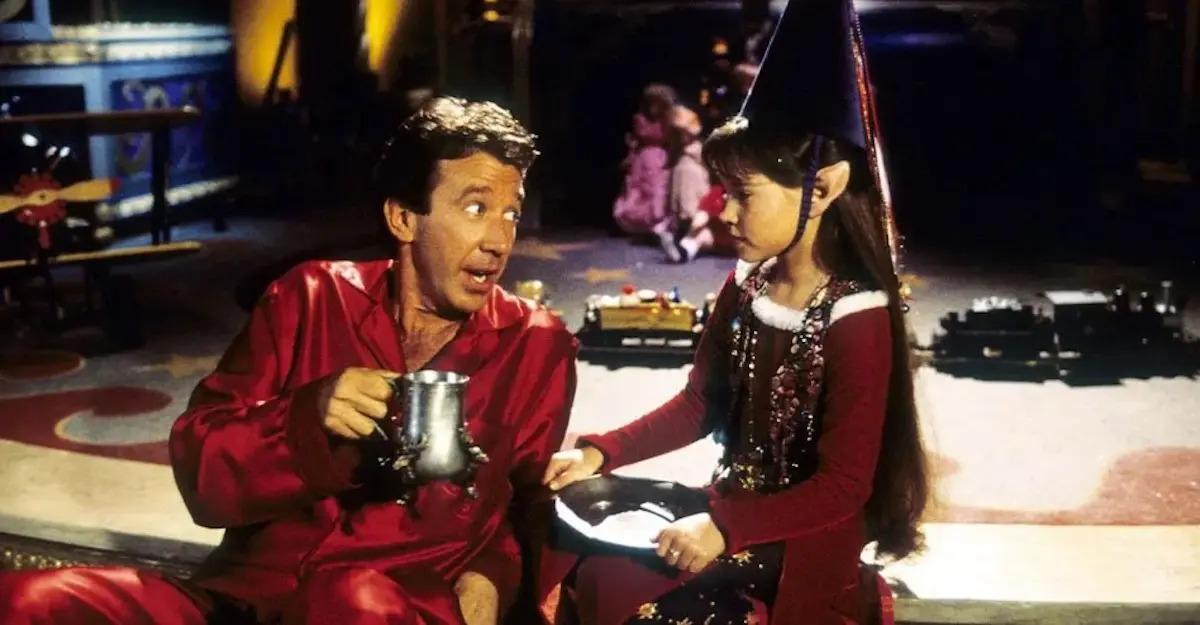 The theory itself is a multi-part theory on TikTok and it's a lot to take in. Whenever time travel or time loops are involved, it can get confusing. But it honestly makes so much sense, and if it doesn't make you want to comb through all three movies in The Santa Clause trilogy right now, then nothing will.