After Getting Fat-Shamed for "Looking Pregnant," Sasha Pieterse Is Now Expecting
Sasha Pieterse from 'The Perfectionists' was bullied for "looking pregnant" after gaining 75 pounds, but the actress is now actually pregnant.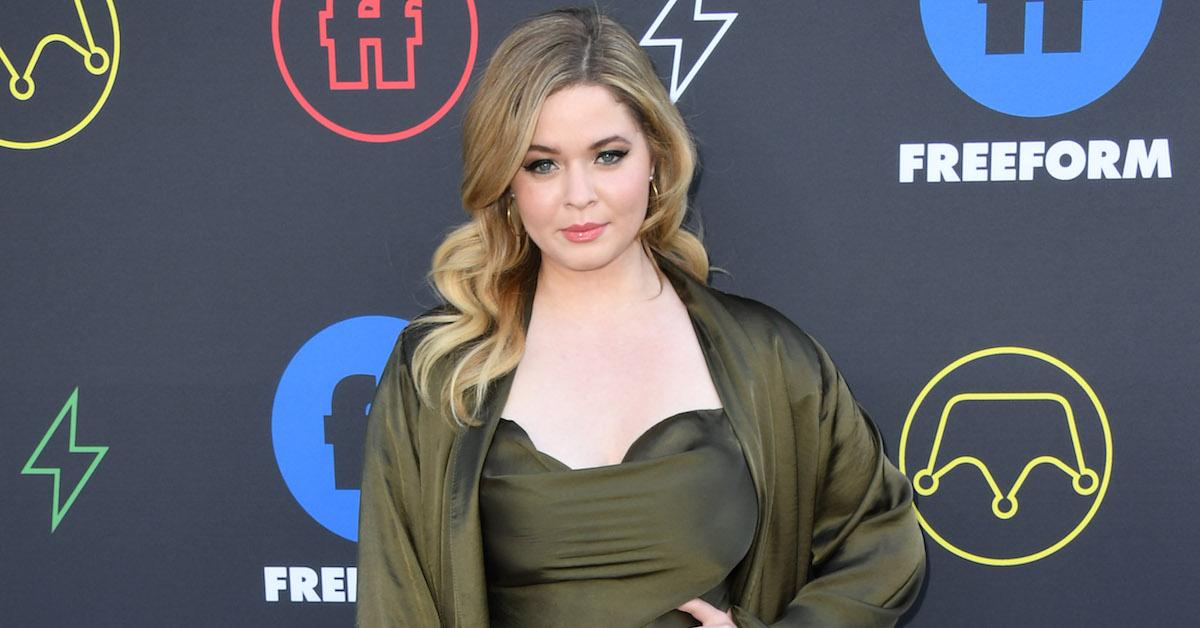 The actress, who is best known for her role as Alison DiLaurentis in Pretty Little Liars, opened up about the bullying she experienced after a 75-pound weight gain. "I couldn't figure out why [I put on the weight]," she revealed in 2018. "I'm healthy, I exercise, and I always try to do my best and feel my best." As it turns out, the reason was medical.
Article continues below advertisement
"We are so beyond excited to finally share our sweet news with all of you... we will be welcoming a precious little human this October!" she wrote.
Article continues below advertisement
Behind Sasha Pieterse's apparent medical condition:
In 2017, the actress announced that her sudden weight gain was tied to her polycystic ovary syndrome diagnosis, or PCOS. According to the Mayo Clinic, PCOS is "a hormonal disorder common among women of reproductive age." Symptoms include irregular periods, elevated levels of male hormone, and, in some instances, obesity and weight gain.
"It was really, really hurtful the way people reacted," Sasha admitted during her 2017 stint on Dancing With the Stars. "People were saying stuff like, 'she's pregnant, you're fat.' They were angry, they were mad that I look like this."
She added, "I didn't know [that PCOS] was happening to me, so during that time when I was trying to figure it out on my own, it was publicized and I was on a TV show so it was documented every week."
Article continues below advertisement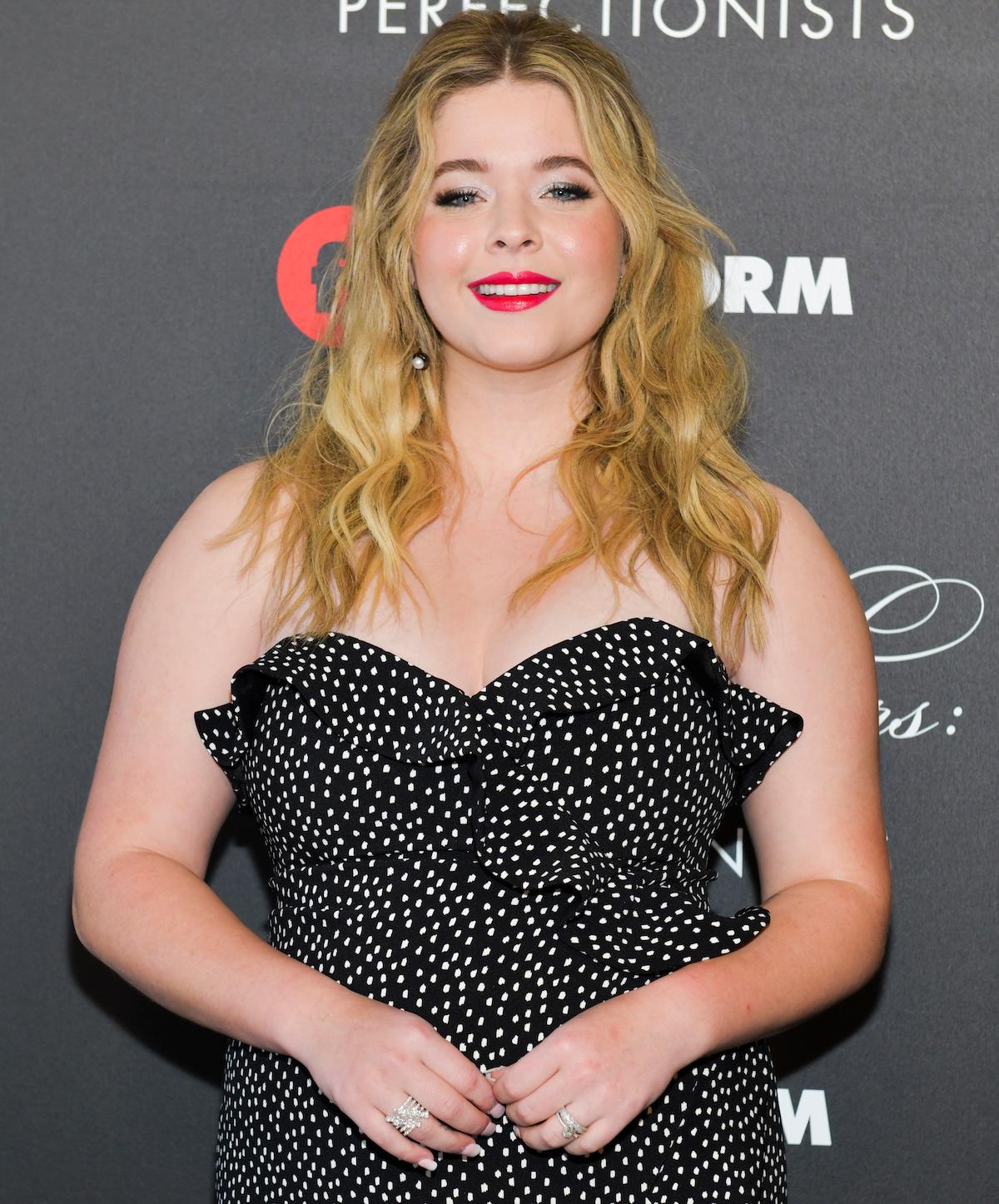 Though that period in her life could have easily broken her, Sasha turned the struggle into an opportunity to educate others through the bullying prevention campaign #ChooseKindness.
"As an actress, I have an amazing life. But one of the hardest parts about what we do for a living is that, I think people think they know you and they also feel comfortable telling you how they feel, even when it's offensive and not appropriate," she shared in a video for the campaign.
Article continues below advertisement
"That was a really hard two years of my life. But, the good thing is, I got through it, I came out on the other side, and a huge part of that is because I have such an amazing support system. My friends and my family and my husband [Hudson Sheaffer] are amazing and I don't know, it would've been really hard to do it without them."
Sasha later received backlash over her storyline on The Perfectionists.
During an episode of The Perfectionists titled "The Ghost Sonata," viewers were angry to learn that Sasha's character Alison and her wife from PLL, Emily (Shay Mitchell), were divorcing. Fans immediately accused the blonde beauty and showrunner I. Marlene King of misleading them in interviews ramping up to the series.
Article continues below advertisement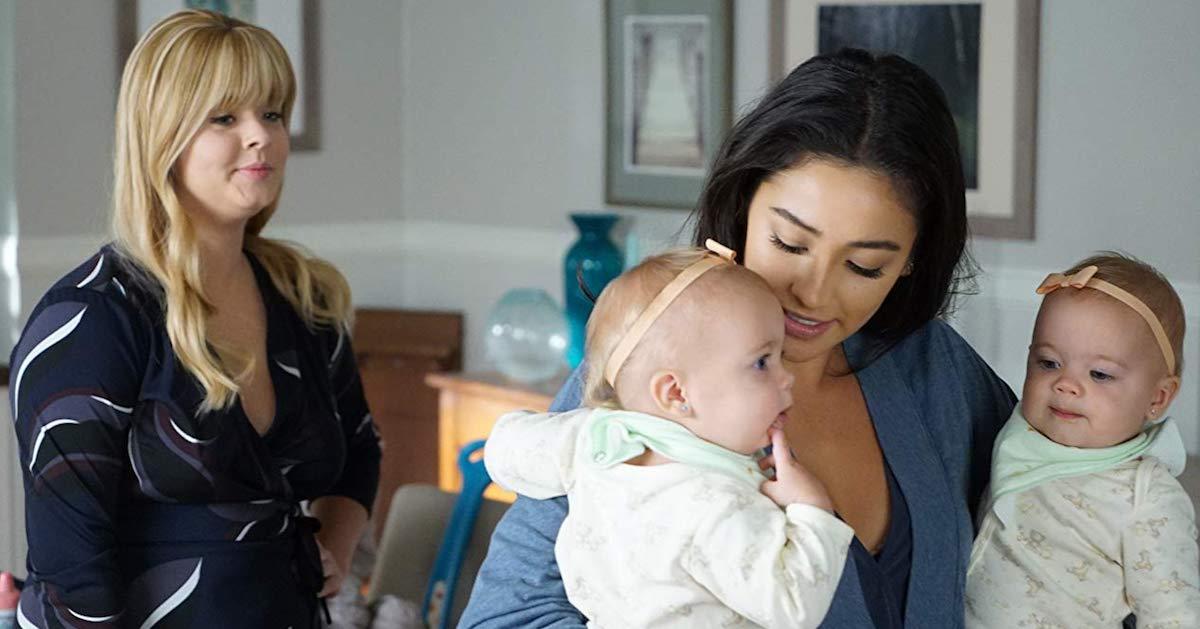 Sasha initially said that Alison wanted to rejoin Emily and their twin daughters in Rosewood after completing her job as a teaching assistant at Beacon Heights University, but the duo's split implies that the mother of two has no plans to return to her past life.
Responding to an angry fan who claimed Sasha lied, Sasha wrote, "No lying. I simply said what I believe. I trust Marlene and her vision. Alison will always love Emily and she will always love and be the best mom she can be to their girls. Emily is struggling with Alison's past and Alison is trying to be a better person to fix their relationship."
Apparently, you can't make anyone happy, but we're thrilled Sasha is happily pregnant nevertheless. Cheers to the soon-to-be mom!