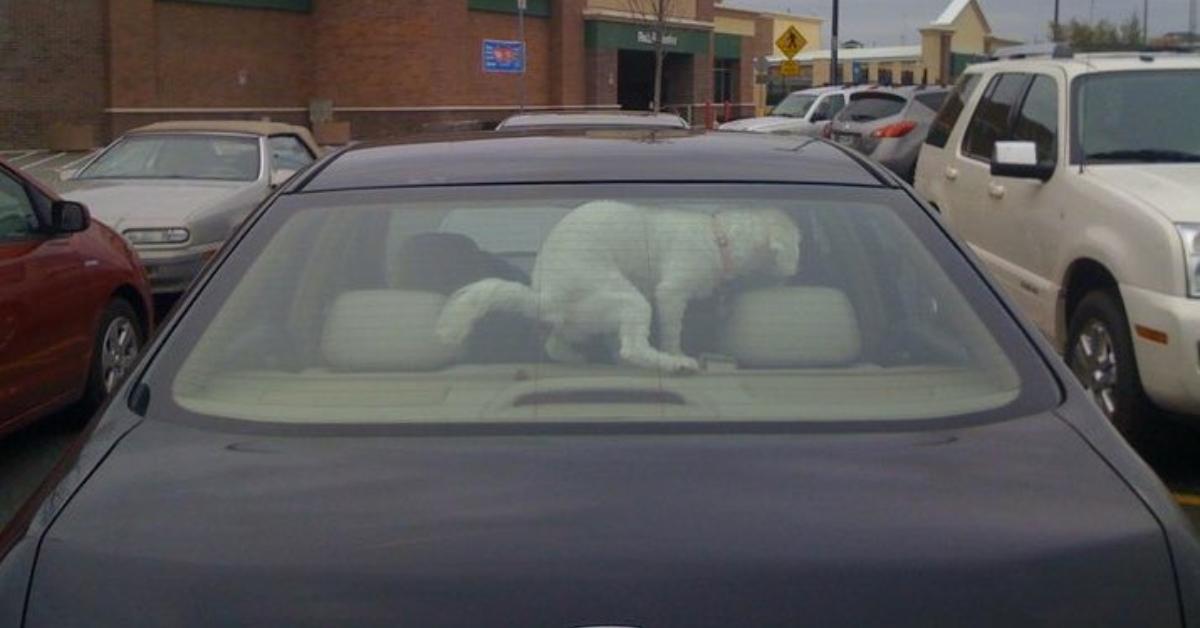 11 Times Karma Came Back to Bite People
The concept of karma holds that good and bad deeds will be rewarded or penalized in the future, and while it may be slow in catching up with us, every so often the universe gives people what's coming to them swiftly enough for all to bear witness. And, as nice as it is to see good people getting what the deserve, you have to admit it's even more satisfying to witness evil, rude, or just plain inconsiderate folks facing the music. Here are 11 people who learned karma can be a bitch if you're not careful.
Article continues below advertisement
1. And that's why you don't park at a red curb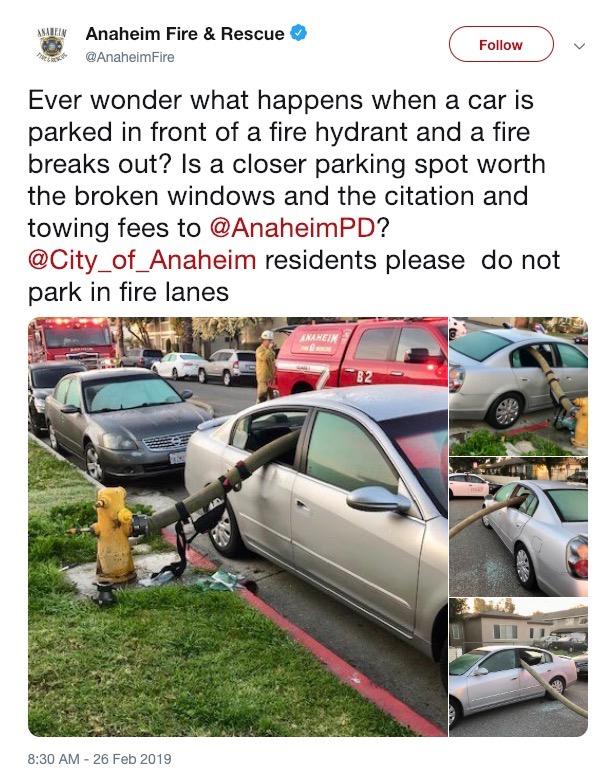 I live in NYC, so I know street parking can be kind of a nightmare, but there's a reason why you should never park in front of a hydrant. And, as this driver learned, the consequence can be far more costly than a parking ticket. If firefighters need access to the plug where your car sits, they will not hesitate to break through your windows to run their hose line. The Anaheim Fire and Rescue has no remorse about this damage, for good reason. "Ever wonder what happens when a car is parked in front of a fire hydrant and a fire breaks out?" they tweeted. "Is a closer parking spot worth the broken windows and the citation and towing fees to @AnaheimPD?"
2. You never know whose spot you're stealing.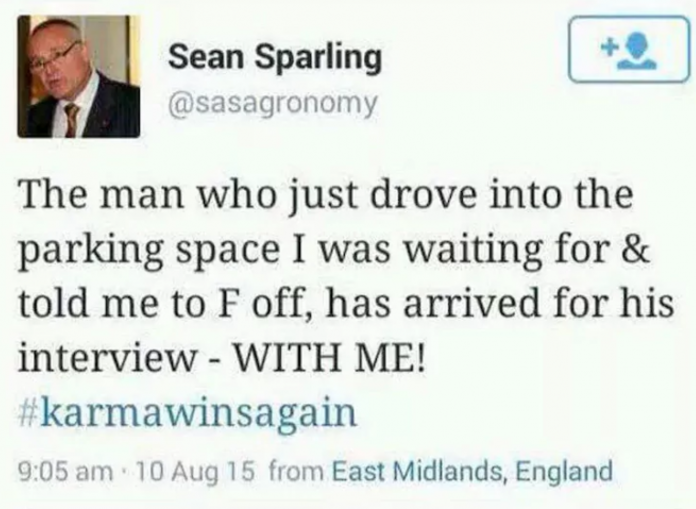 We get it — you're heading to a job interview and you want to be on time, since tardiness wouldn't exactly give the best first impression. However, it's safe to say it's preferable to arrive a couple minutes late than to tell your potential future boss to "F off." We're going to assume this gentleman wasn't particularly won over by the job candidate who cut him off and insulted him.
Article continues below advertisement
3. What a relief.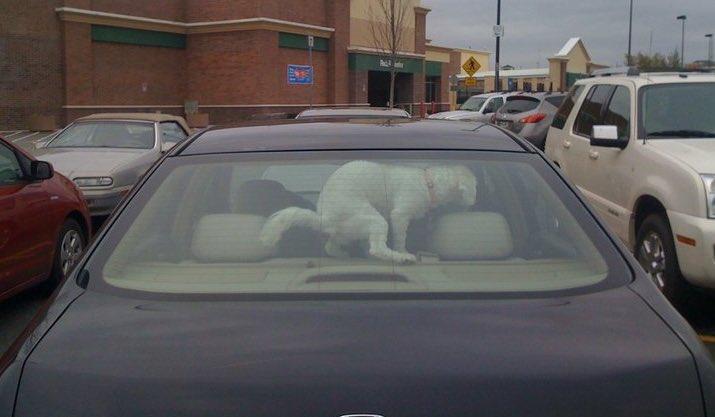 Everybody knows you don't leave pets or children in the car with the windows up. The temperature can rise very quickly during the summer months. Even if this good boy was in no danger of overheating, it's hard to be mad at him getting even for being left cooped up in the car for who knows how long. Tell 'em how you feel about it, doggo!
Article continues below advertisement
4. Racism doesn't pay.
CNN broke this extremely satisfying story on February 23. After publishing an op-ed urging a resurgence of the KKK to "clean out Washington D.C. with lynchings," Goodloe Sutton, the former editor and publisher of the Democrat-Reporter in Linden, AL, was replaced in his role... with a Black woman. Although karma was swift in this case, it was not complete. Unfortunately, Sutton is still owner of the newspaper.
Article continues below advertisement
5. Passive Aggressive Notes Meets Instant Karma
Two great tastes that taste great together! The first PA note writer complains about their stolen bike, and we were all set to sympathize with them until we read the note below theirs. Turns out, the pole that once housed Note Writer No. 1's bike belongs to an accessible parking spot. While that might not seem like a big deal if you're able-bodied, there's a reason it's illegal to lock your bike to such a sign: doing so can render the spot useless for a wheelchair-accessible van by blocking the ramp.
Article continues below advertisement
6. Just say no to drugs (or baggies that look like drugs)

Since he's a minor, we'll keep this kid's name under wraps, and here's hoping this is the end of his rap sheet. He and two other delinquents broke into a residence to steal electronics, prescription drugs, jewelry, and cash, and they also made out with what they thought was a big ol' bag of nose candy. As the probable cause statement reveals, the kids discarded the baggie when they realized it wasn't narcotic. Turns out, the only thing they got high on that day was the victim's late dad.
Sadly, the teens discarded the remains once they realized their error, so I'm just hoping the deceased has a wicked sense of humor and a taste for schadenfreude.
Article continues below advertisement
7. What a disaster.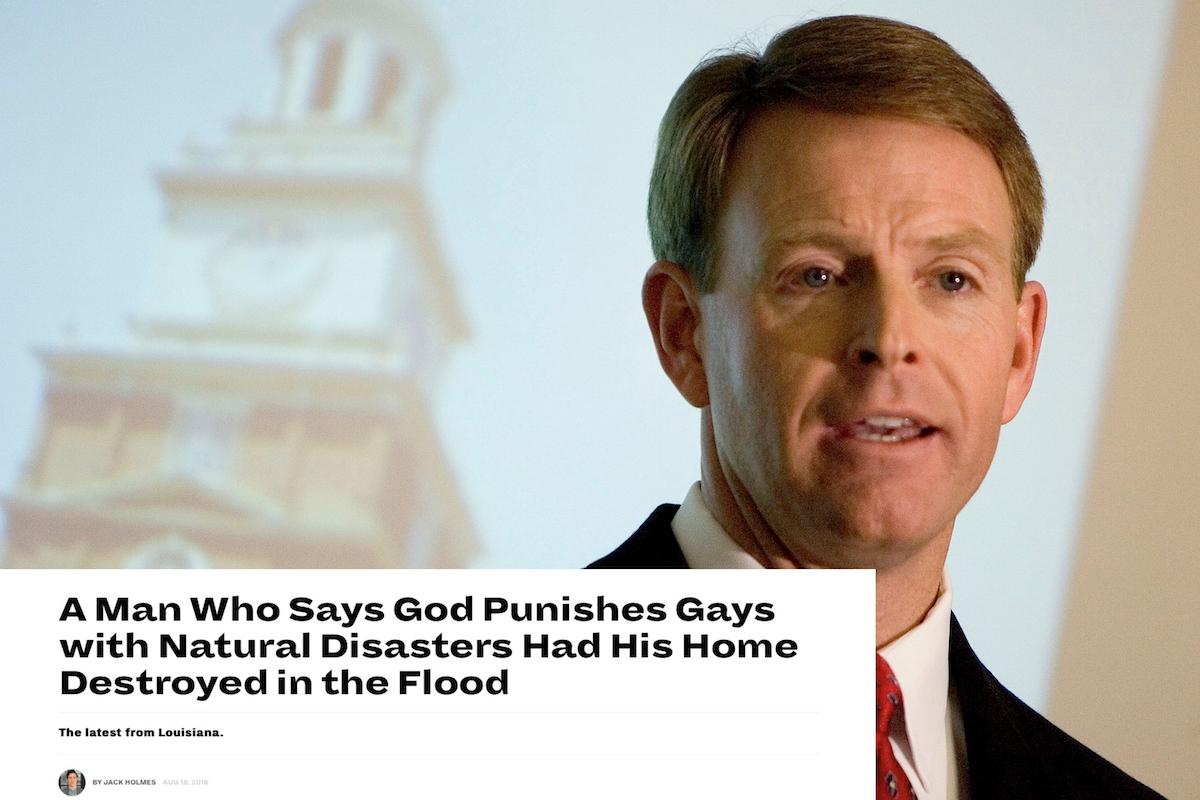 Louisiana suffered some devastating floods in 2016, but those storm clouds brought a small silver lining to the region. Family Research Council president Tony Perkins has been outspoken over the years in claiming natural disasters are a sign of God's wrath toward LGBTQ people, so it felt appropriate that his home was destroyed in one such natural disaster.
Article continues below advertisement
8. Revenge is a dish best served with concrete
After a neighbor was responsible for knocking over this property owner's fence — and then refusing to pay for the damages — the injured party got their revenge by deploying a pro-level home improvement project. He and his son, who related the full revenge story in detail, reinforced the property line with a flower planter made of concrete and metal. Sure enough, the spite planter worked according to plan, causing not one, not two, but five rude neighbors to wreck their cars. Guess they'll drive more carefully in the future!
Article continues below advertisement
9. Fly the friendly skies... or else.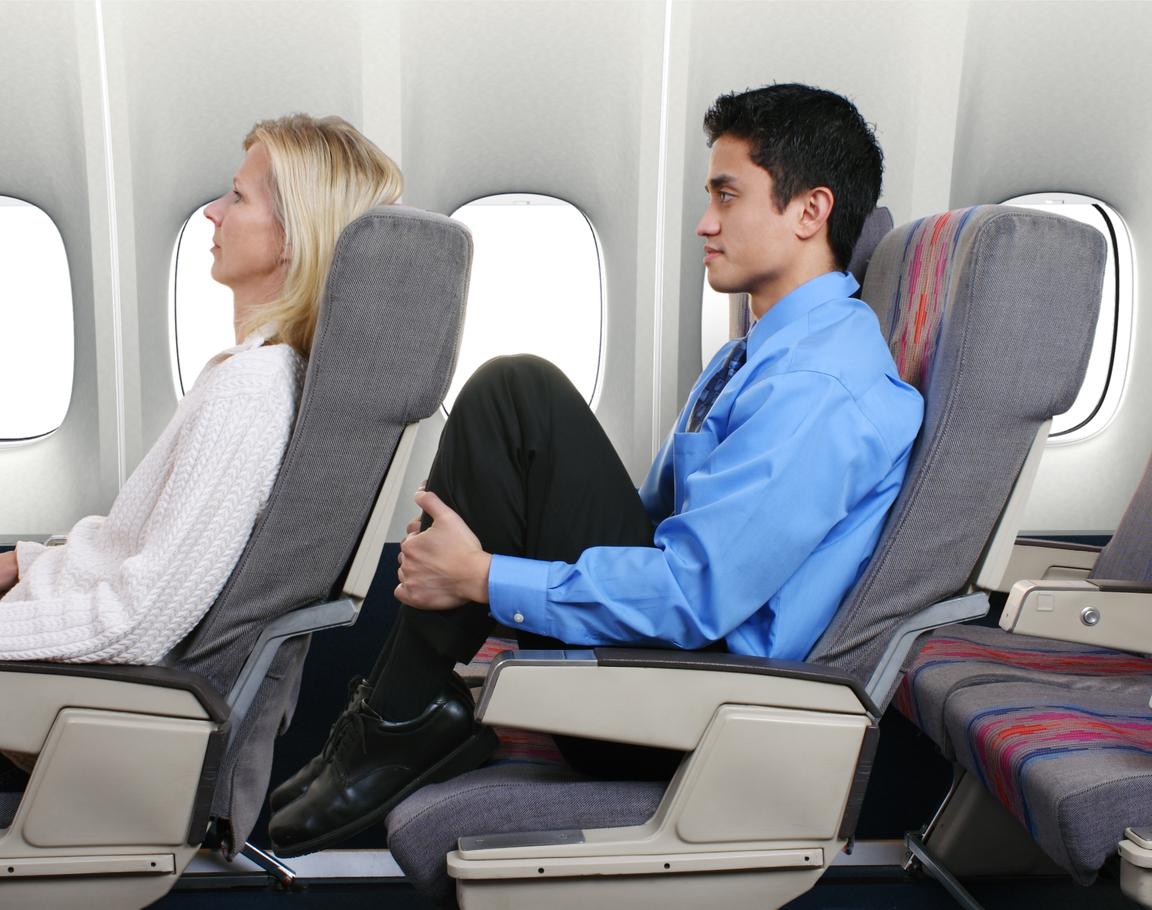 Look, nobody likes flying economy. Every year the seats are smaller and leg room is pretty much non-existent for passengers over 5'6". But there's no reason to get nasty about it with your fellow passengers or the flight crew. (Especially not the flight crew!)
When one very tall guy flew from LA to Singapore, he encountered a very rude man seated in front of him who threw a fit when he wasn't able to recline due to the tall passengers' legs being wedged against the back of his seat. After Mr. Recliner repeatedly slammed his seat into the poor gentleman's kneecaps, he complained to a flight attendant and then escalated his complaint to the co-pilot. In turn, the pilot offered a seat in business class... to the poor man with the smushed knees. Womp womp.
Article continues below advertisement
10. Frank and beans!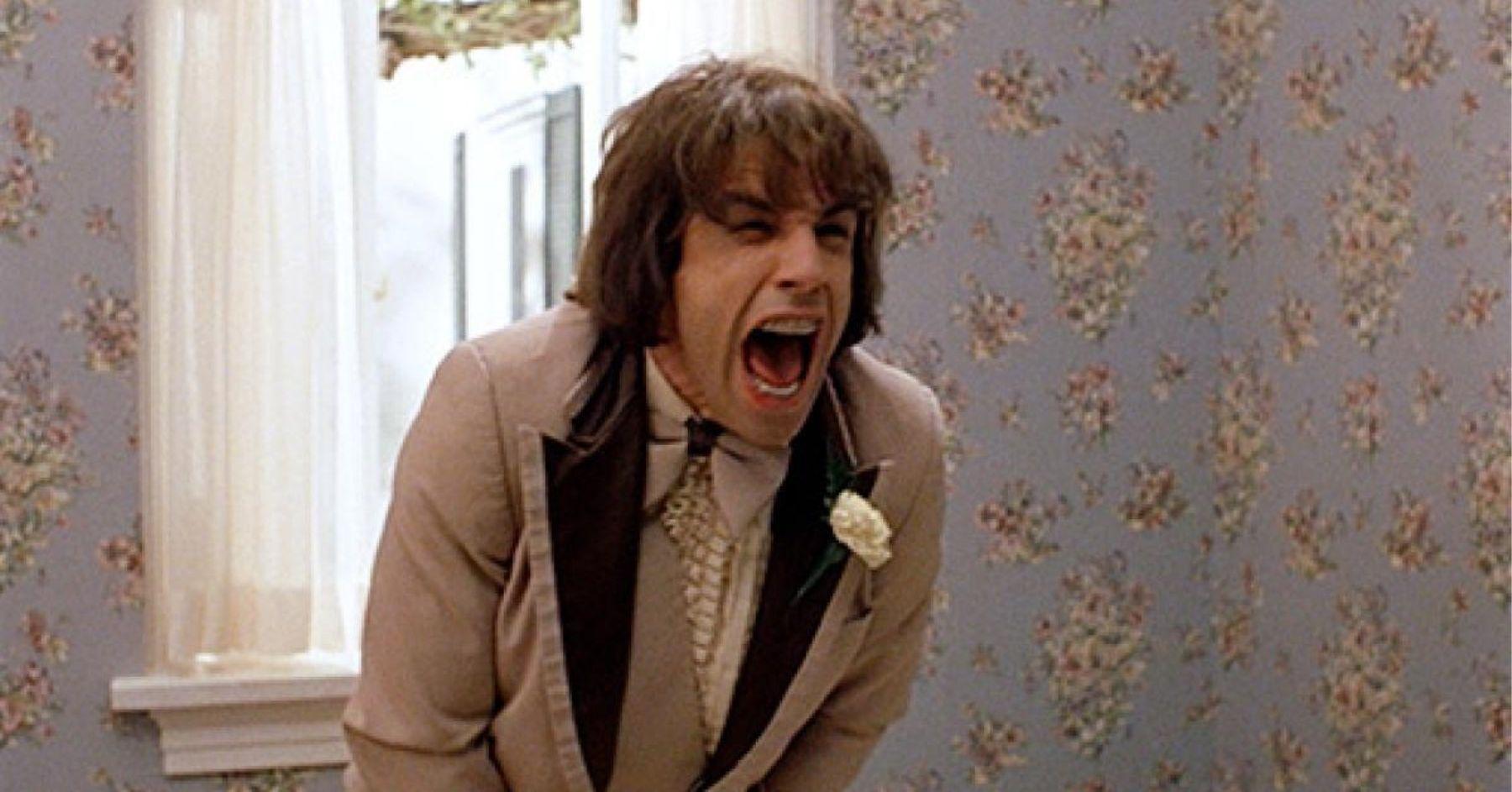 A Louisiana man with a penchant for flashing joggers ended up catching his genitals into his zipper after one of his victims chased him down. After emergency surgery, he found himself short one testicle and part of his penis. He also got charged with indecent exposure and sexual misconduct.
Article continues below advertisement
11. That's one way to fertilize your yard.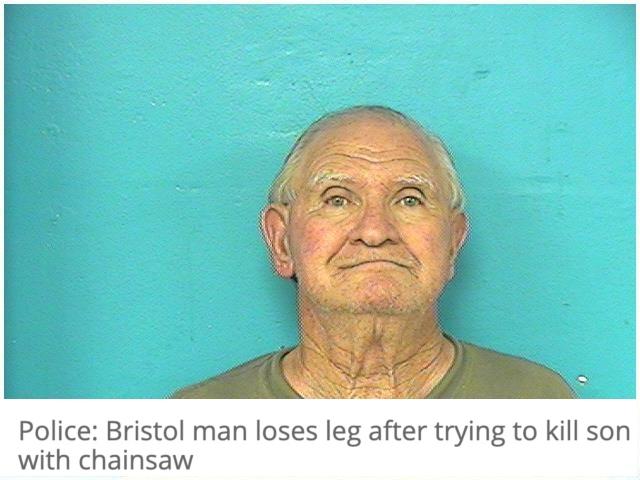 According to law enforcement, Douglas Ferguson was found bleeding from his leg and head on June 28, 2018. After investigating, the detectives determined the injuries occurred when he tried to attack his son with a chainsaw while the son was mowing the lawn. As a result of his injuries, the man had to have his leg amputated. He was also charged with attempted second-degree murder.