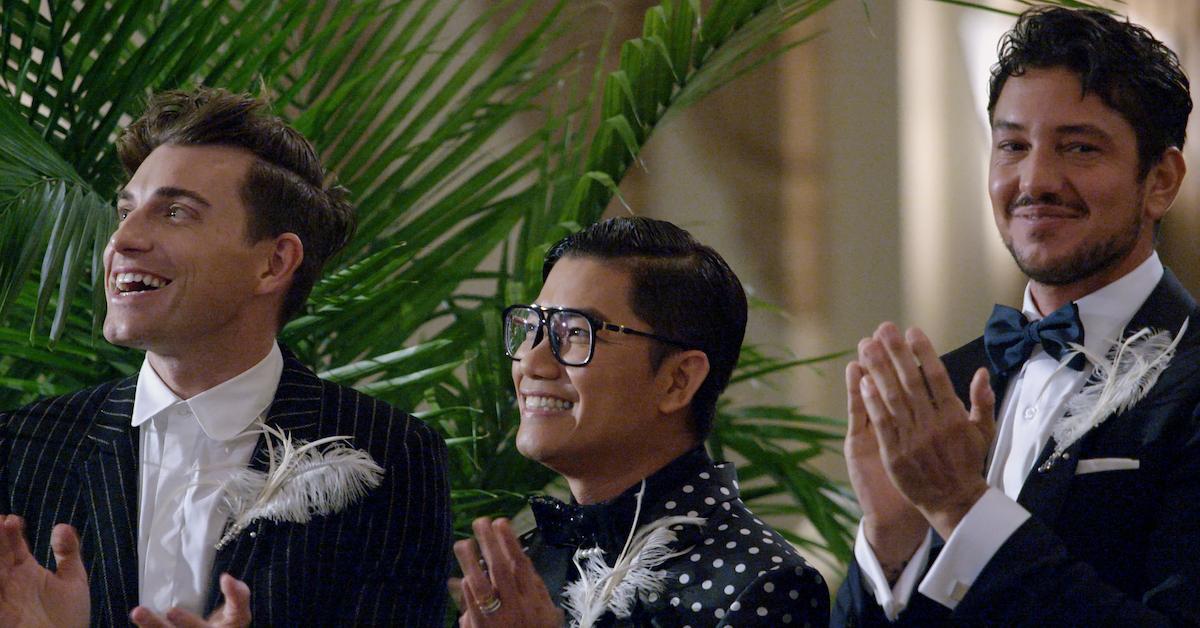 Meet the "Fab Five" of Weddings: Resident Experts of 'Say I Do'
If you need to fill the hole in your heart that binging through every available season of Queer Eye has left, let us introduce you to the QE creators' newest show: Say I Do.
Available to stream on Netflix July 1, Say I Do features couples who have always wanted to get married but have been unable to make their big day a reality.
Article continues below advertisement
The series dives into the couples' love stories and gets to know their preferences, so that three experts can take their vision and surprise the fiancés with their dream wedding in just a couple of days. It seems like an impossible task we can't wait to see come to life.
Keep reading while we meet the experts who are committed to making these couples' big day absolutely perfect.
Article continues below advertisement
'Say I Do' features interior designer and HGTV star Jeremiah Brent.
HGTV fans might best know Jeremiah Brent as one half of the Nate and Jeremiah duo, but for Netflix, he's stepping out without his husband. The interior designer and TV personality couldn't pass up the opportunity to lend his expertise to the series.
"The one thing I have always believed in is the power of LOVE," he says ahead of the premiere on Instagram. "Its ability to connect, change lives, open minds, and start conversations. Most importantly, it connects everyone regardless of race, sexuality — you name it."
"Say I Do is a show about LOVE and a celebration of its power," Jeremiah continues. We can't wait to see what he brings to the decor and how he makes each wedding come to life!
Article continues below advertisement
Fashion designer to the stars Thai Nguyen will be dressing the couples.
Vietnamese designer Thai Nguyen has been sewing and creating eye-popping designs since he was 9 years old. He's since dressed celebrities like Samira Wiley, Jennifer Lopez, Laverne Cox, and Carly Rae Jepsen.
Article continues below advertisement
"Say I Do is a show about Love, Kindness, and Family," the designer writes on social media. "I believe in life, we all deserve to be loved, we all have a responsibility to be kind to one another, and most important — we all thrive when surrounded by our families."
"I'm so blessed to have developed my passion from a young age," he continues, "and with that passion, I now get to help deserving couples celebrate their happiness with a wedding of their dreams!"
The trailer already shows brides falling in love with the gorgeous gowns he creates, and we can't wait to see Thai in action.
Article continues below advertisement
Chef Gabriele Bertaccini is tasked with feeding the party and providing the sustenance guests need to party all night.
Born and raised in Florence, Gabe describes himself as a "crazy Italian chef." The 35-year-old is the founder of I'll Tocco Food, a catering company, and teaches spin at Flywheel in his spare time.
"It was a moment I did not plan," the chef said to Oprah Mag of revealing his HIV-positive diagnosis to the groom in Episode 1. "That really underlines the whole show — we have to be willing to make the first step."
Tears will surely abound as we make our way through Say I Do's debut season. We can't wait to meet the Fab... Three? And live vicariously through the weddings they plan.
Say I Do premieres July 1 on Netflix.