Done Watching 'Queer Eye' Season 5 Already? Here's What We Know About Season 6
Is 'Queer Eye' Season 6 happening? The fifth season of the hit Netflix series dropped on June 5 and fans already want to know if the show has been renewed.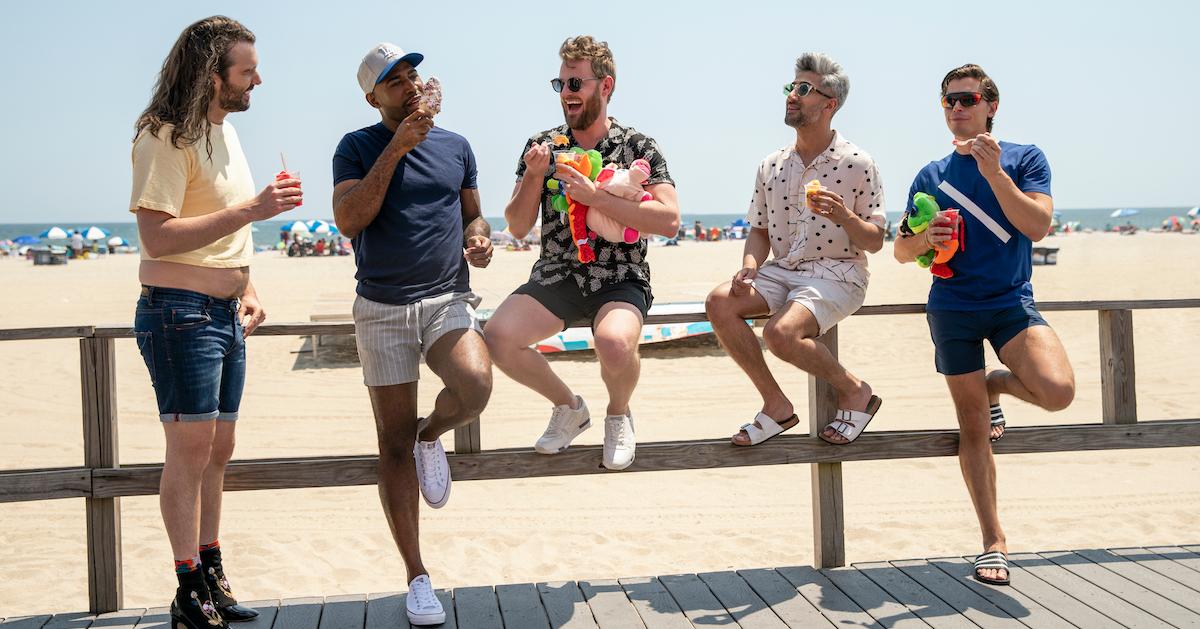 The fifth season of Netflix's hit feel-good makeover show Queer Eye dropped on Netflix on June 5 after a long hiatus. Viewers couldn't be more thrilled that the Fab Five has returned to the small screen to kick off the beginning of Pride Month.
Karamo Brown, Jonathan Van Ness, Bobby Berk, Antoni Porowski, and Tan France are back and better than ever in the new season, and they're spreading positivty and self-confidence in the city of brotherly love aka Philadelphia.
Article continues below advertisement
Whether you just finished binge-watching Season 5 of Queer Eye, or you just want to know how to pace yourself in case it is the end, we have some answers about the show's future.
Is Queer Eye Season 6 happening? Read on for all of the details surrounding the show's continuation.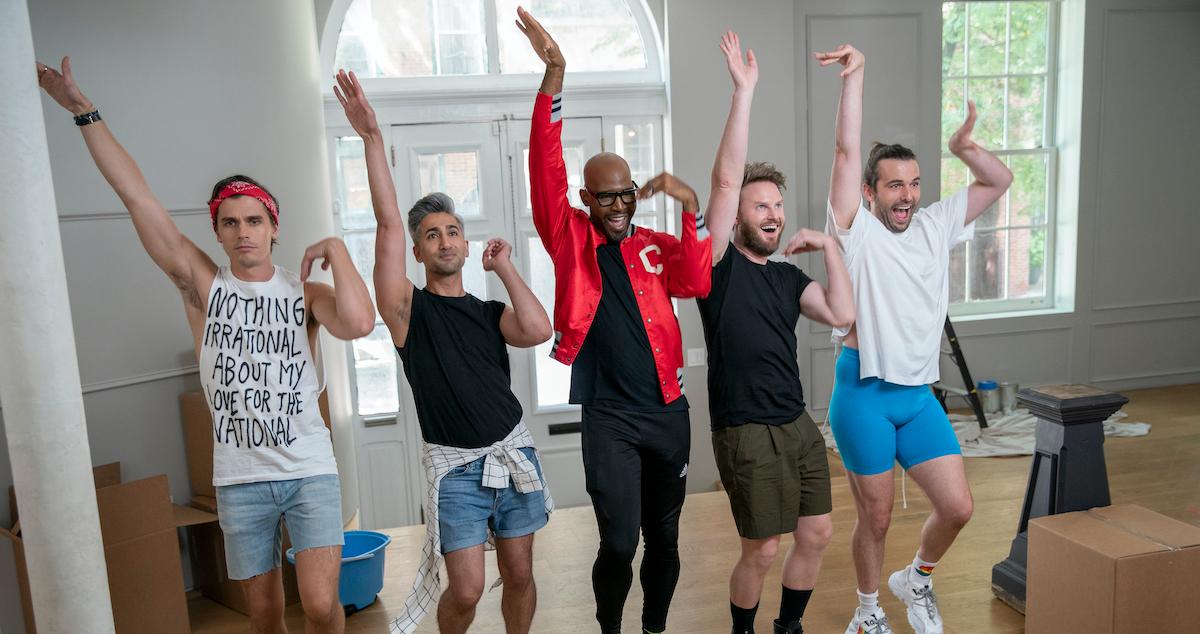 Article continues below advertisement
Is 'Queer Eye' renewed for Season 6?
Loyal viewers of the hit series can breathe a sigh of relief, as Queer Eye has been renewed for a sixth season — and it really does just keep getting better. When the renewal news was revealed in March of 2020, it was also announced that the sixth season would take place in a new location.
Past filming locations have included Georgia (Seasons 1 and 2), Kansas, Illinois, and Missouri (Season 3 and 4), and Philadelphia (Season 5). Two Queer Eye specials were filmed in Australia and Japan as well.
But, for the sixth season, the Fab Five will be headed to Austin, Texas.
Netflix's press release announcement, stated that the Fab Five was set to "scour the prairie in a search for a whole new roster of heroes in need of a little TLC."
Article continues below advertisement
When will Season 6 of 'Queer Eye' be released?
Several photos of the cast on location in Texas were also revealed along with the renewal news in March of 2020. The coronavirus pandemic lockdowns began shortly after the renewal news, and design expert Bobby Berk later confirmed that production for the upcoming season had been shut down indefinitely.
Article continues below advertisement
"We were here [in Austin] filming season 6 and about five days into that, production got shut down because of COVID-19," Bobby told Oprah Magazine in early April. He confirmed that the cast had mostly completed the filming process for one episode before they had to stop production.
"We didn't even get the first episode finished. The reveal had happened, our hero had seen the home," he told the outlet. "The only thing that hadn't happened was our last scene where we get to watch what's happened with them."
He also said that so much of Queer Eye is interacting with the heroes each episode, and that social distancing would definitely alter the way the show is filmed.
Article continues below advertisement
"I do think for a while this will affect the way we interact with heroes. Once we come back there's still gonna need to be some social distancing, so it's gonna be hard because all five of us are very much huggers," he continued. "The very first thing we do is we go and hug."
Because of the delays in production, it's unclear when the Fab Five will return for Season 6.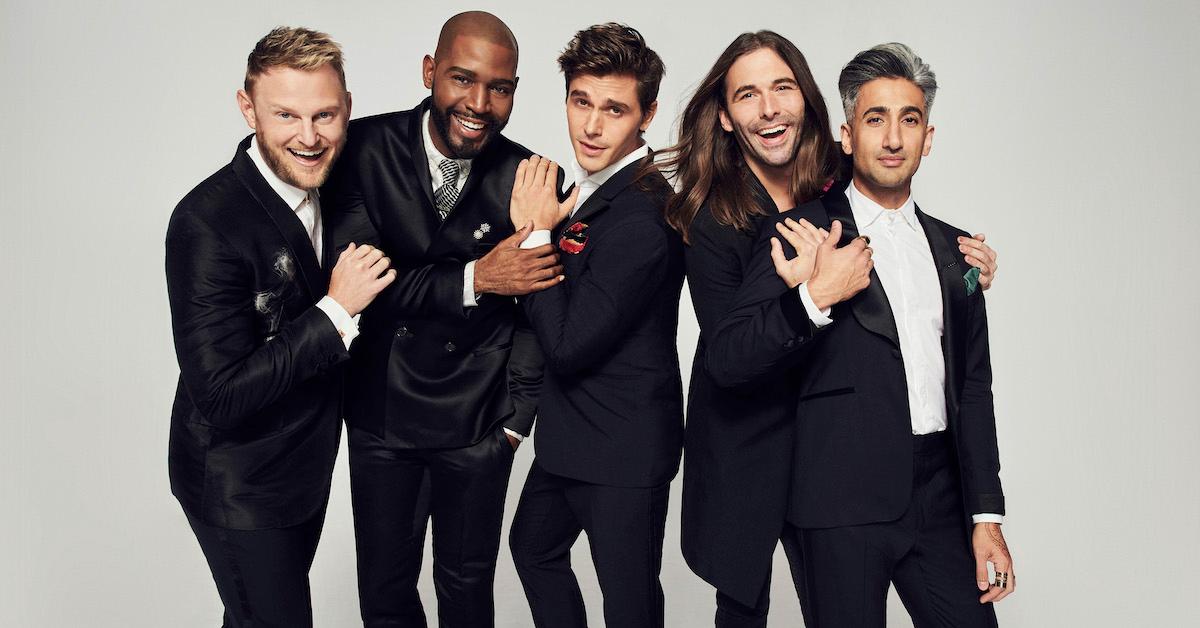 In the past, two seasons of the show have dropped on Netflix each year. Based on the fact that production for Season 6 has not been able to resume yet, it's unlikely that this pattern will be able to continue.
Seasons 1 through 5 of Queer Eye are available to stream on Netflix.