Karen Calls Cops on This Student for Disagreeing With School's Juneteenth "Diversity Day"
A student says that after she told her school's director the true meaning of Juneteenth, she was suspended and nearly arrested. Here's her story.
President Biden declared Juneteenth a federal holiday on June 17, 2021. It marks the day when all enslaved people in the U.S. officially became free on June 19, 1865. Since becoming a holiday in all 50 states, it has caused conflicts between those who celebrate it and those who are discovering it for the first time.
Article continues below advertisement
One TikTok user, @geaux_kay, says she faced academic and legal woes for fighting against a particular way of celebrating the holiday at her school.
Here's what went down.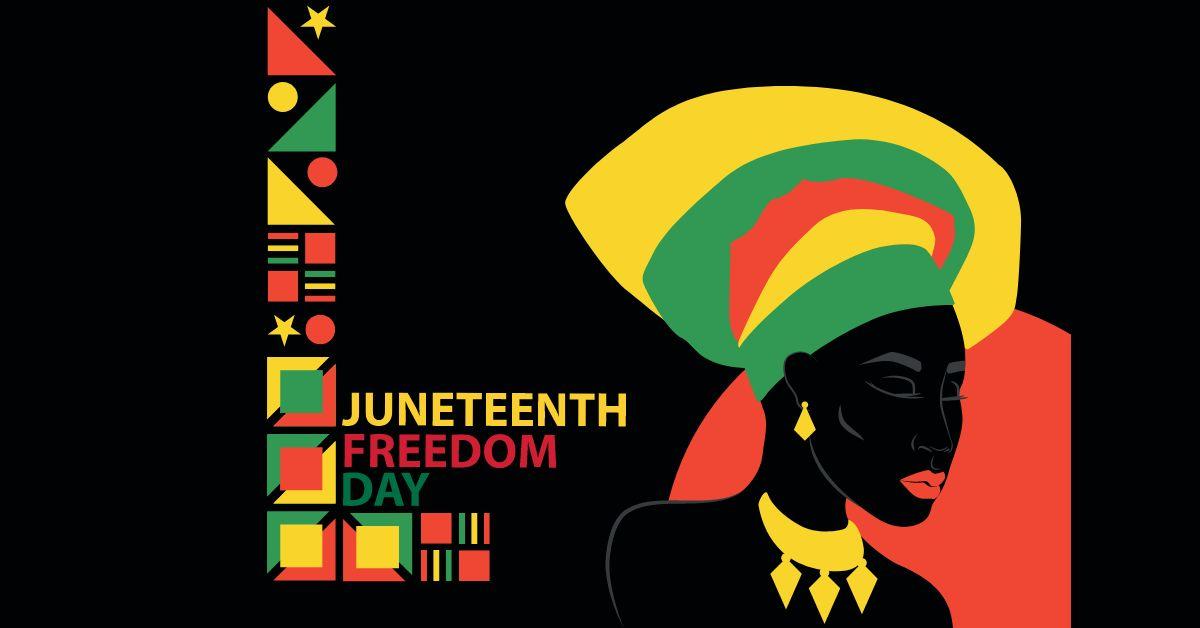 Article continues below advertisement
A woman spoke out after her school recognized Juneteenth as a "diversity day."
In June 2023, Kay, who is a studying at her school to become an esthetician, shared on TikTok how she was suspended from the school for telling the truth to her director.
During a morning meeting, the director wanted to call Juneteenth a "diverse holiday" instead of recognizing its significance.
Kay said her director's "diverse holiday" idea "immediately" turned her off, and she disagreed with the director's erasure of the holiday's meaning. Once the morning meeting was over, she confronted the director and informed her privately that diversity had nothing to do with Juneteenth.
Article continues below advertisement
Kay's director didn't enjoy being schooled in her, well, school. Kay says that shortly after their chat, the higher-up came into Kay's classroom and told her to come with her.
Kay knew immediately that this meant the director wanted her to go home — which the director confirmed. However, Kay soon discovered her director didn't just want her to leave for the day, but she also suspended her and threatened to call the police on her if she wouldn't go on her own accord.
Article continues below advertisement
Following the threat, Kay said she and the director argued in front of her classmates, and the director "humiliated" her by telling the other students she was suspended. Kay also claimed the argument turned physical after she tried to speak with her professor to explain why she wasn't coming back to class. Kay said that after seeing she was still in the building, the director "grabbed" Kay's backpack and yelled at her to "get out of my building."
Kay said that the director also told the clients visiting the esthetician school that Kay was a "racist" before making good on her promise to call the cops. The director told the police over the phone that Kay tried to attack her. This forced Kay to leave the building.
Article continues below advertisement
"Students of color, we can't express our feelings without directors at the school feeling like it's an attack on them," Kay said in her post. "Everything has to be an attack on everybody when it comes down to Black people and African Americans in America."
Article continues below advertisement
Another student claimed Kay got herself suspended for her Juneteenth comments.
Kay's post received over 10,000 comments from users who agreed with everything she did. Many TikTokers shared similar experiences and offered her advice to take legal action. However, not everyone agreed with her actions and expressed as much on their own platform.
Shortly after Kay's TikTok circulated, another user, @moetheedon, responded that Kay only made the Juneteenth post because she was "salty" about getting kicked out of class.
Article continues below advertisement
She also stated that Kay wanted to make the Juneteenth celebration for Black people only, which she disagreed with because everyone at the school is a "family."
Article continues below advertisement
Moe's video received plenty of backlash in her comments. Kay responded to her "thirsty" classmate and said she wasn't even in the room and denied ever saying she didn't want students of other races to celebrate Juneteenth.
Kay said she would take "legal action" against the director in her most recent video regarding the incident.