Why Did Walmart Pull Their Juneteenth Ice Cream? Social Media Users Are Pleased
Walmart has officially pulled their Juneteenth ice cream for the shelves, and social media users agree with the decision. Details inside.
Juneteenth is almost upon us. In case you've been MIA, it's time for a brief history lesson. Juneteenth National Independence Day celebrates the historic day of June 19, 1865, that consisted of union soldiers traveling to Galveston, Texas, to share the news that all slaves were officially free. Keep in mind, this act occurred two years after the Emancipation Proclamation was signed.
Article continues below advertisement
Since capitalism never fails to rear its ugly head, many retailers are taking advantage of Juneteenth. One retailer in particular that wanted to cash in on Juneteenth was Walmart. The retail giant decided to unveil their Juneteenth-themed ice cream over the May 20, 2022, weekend. However, the brand quickly pulled their sweet treat off the shelves. So, what gives? Here's the 4-1-1.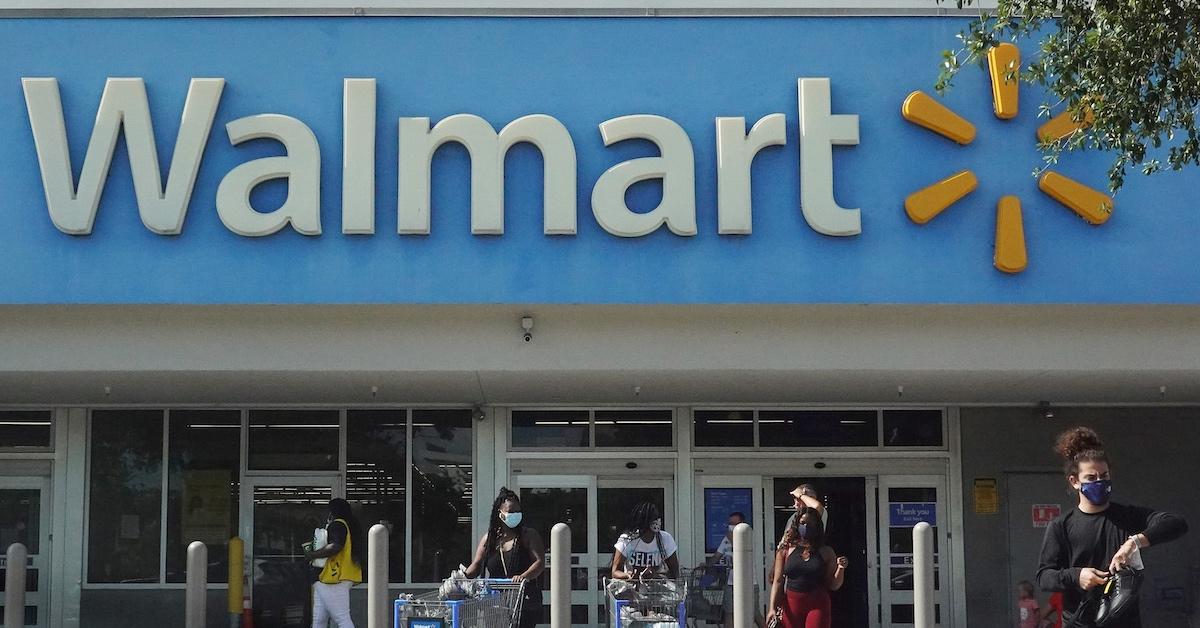 Article continues below advertisement
Walmart pulled their Juneteenth-themed ice cream off the shelves after receiving backlash online.
Leave it to consumers to rip brands and corporations a new one! According to the New York Post, Walmart has decided to pull their Juneteenth-themed ice cream off their shelves. The ice cream, which the label says consists of red velvet and cheesecake flavors, has rubbed folks the wrong way.
Not to mention, its label reads, "Share and celebrate African-American culture, emancipation, and enduring hope," which earned the company a tongue-lashing online. As a result, they have decided to take immediate action.
Article continues below advertisement
"Juneteenth holiday marks a celebration of freedom and independence," Walmart said in a statement to FOX 11. "However, we received feedback that a few items caused concern for some of our customers and we sincerely apologize. We are reviewing our assortment and will remove items as appropriate."
Article continues below advertisement
Many social media users criticized the company for trying to profit off of such an important holiday. Others wasted no time calling the company "greedy" and sharing that they clearly have no regard for Black culture.
Others also shared that Juneteenth should be a holiday where Black-owned brands should be profiting. So, the fact that giant white-owned retailers are looking to cash in on the holiday has left a bad taste in the mouths of many.
Article continues below advertisement
Not only does Walmart's Juneteenth ice cream serve as a clear example of white people looking to adopt new things and trends from Black culture, it also shows the company's attempt to minimize the importance of the holiday. Unfortunately, this is only the tip of the iceberg.
Social media users have pointed out that Walmart ripped off the red velvet ice cream from a Black-owned brand.
Yes, you read that correctly! Social media users have called out the retail giant for taking the idea for their Juneteenth red velvet cheesecake flavor from the Black-owned artisan ice cream brand Creamalicious, which is the brainchild of Chef Liz Rogers. At Creamlicious's inception, it was the only Black-owned one cream brand to mass produce, per MadameNoire.
Article continues below advertisement
One good look at the Creamalicious's Right As Rain Red Velvet Cheesecake ice cream flavor will clearly show that Walmart ripped off the idea and tried to rebrand it for Juneteenth. Just shameful!
Thankfully, Twitter user @Amberisms_ points out that everyone can actually support Creamalicious at Target, instead. Creamalicious's other varieties, including Grandma Gigi's Sweet Potato Pie, Aunt Poonie's Caramel Pound Cake, Uncle Charles' Brown Suga Bourbon Cake, Thick As Thieves Pecan Pie, Slap Yo Mama Banana Pudding and Porch Light Peach Cobbler, can also be found at other retailers.
Article continues below advertisement
When will these corporations and companies learn? Stealing ideas from Black-owned businesses will only reveal your true intentions and further shine a bad light on your brand. Not to mention, it also reinforces the idea that many white-owned brands lack originality and can only look to Black-owned brands for innovative ideas to call their own. As the saying goes, you can steal the sauce, but it won't taste the same.
Article continues below advertisement
Juneteenth was made a national holiday in June 2021.
Per CNBC, President Biden signed the Juneteenth National Independence Day bill into law on Thursday, June 17, 2021. The holiday is celebrated yearly on June 19.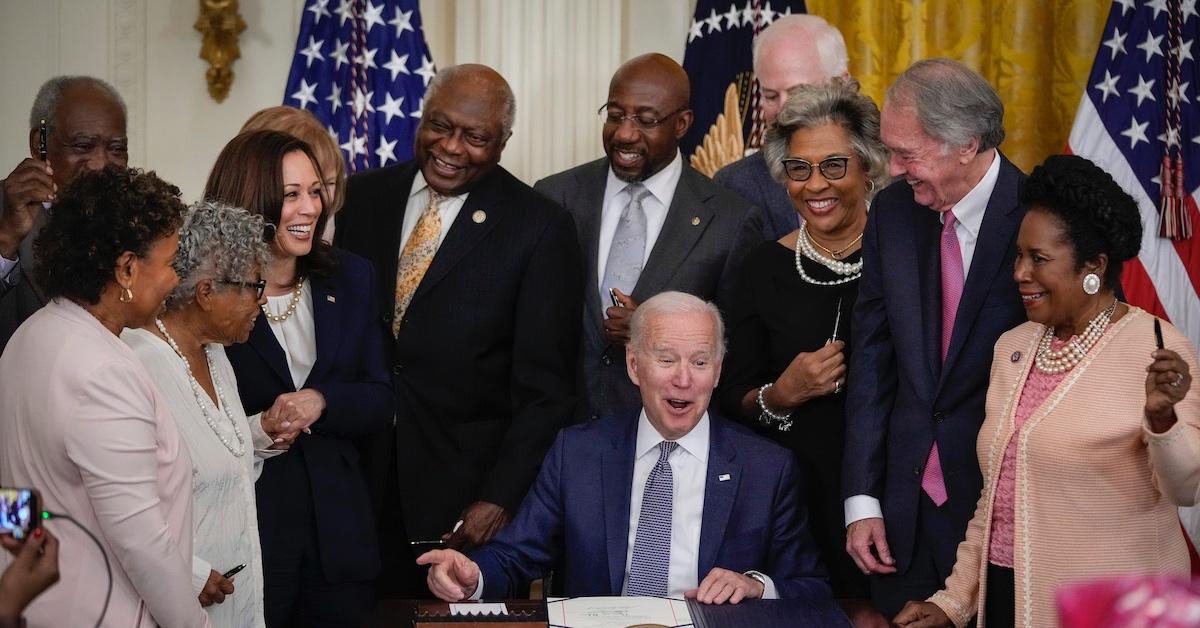 Article continues below advertisement
"Great nations don't ignore their most painful moments," President Biden reportedly told attendees at the signing event. "They embrace them. In short, this day doesn't just celebrate the past. It calls for action today."
The New York Post shares that "all 50 states and the District of Columbia have passed legislation recognizing it as a holiday or observance." However, only some states recognize Juneteenth as a paid holiday.
Aside from Juneteenth finally being made a national holiday after so many years, social media users hope that white-owned brands trying to capitalize off of events, trends, and holidays with Black people in mind will come to an end. Only time and repeated embarrassment online will tell.