Chef Scott Conant Is the Boss in the Kitchen — but at Home, His Girls Run the Show
Everything to know about celebrity chef Scott Conant's kids and wife, as well as the 'Chopped' judge's charity work in his home of New York City.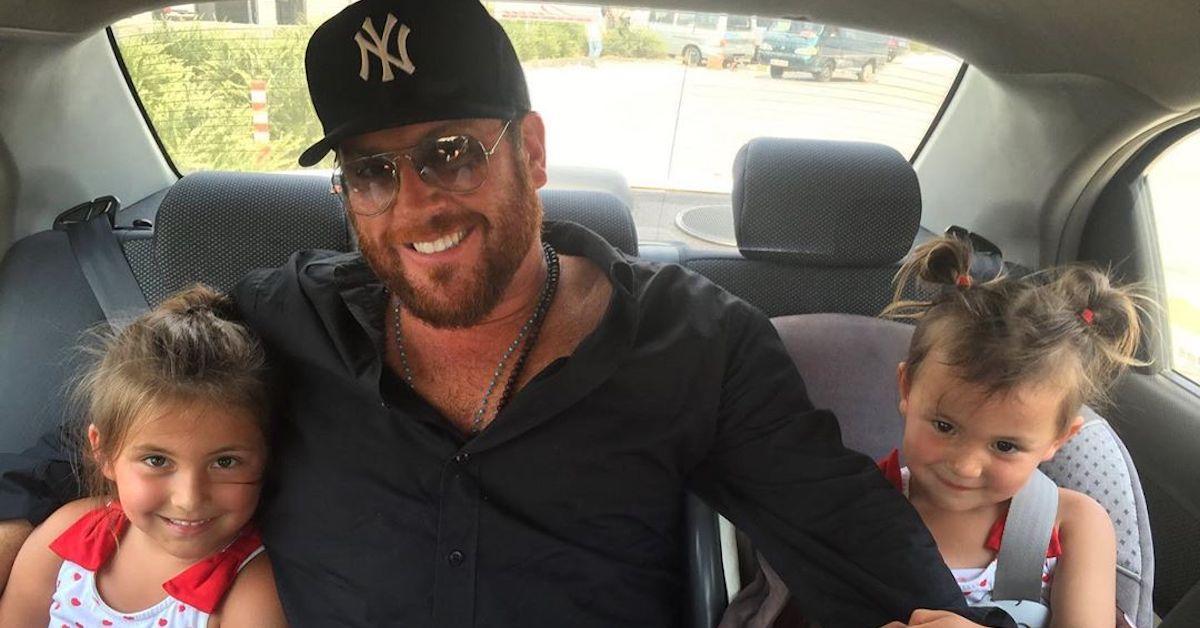 When you're a chef — especially a James-Beard-award winning chef who is known around the world — you are the boss. In fact, chef is literally French for boss. But at home, Chopped Sweets judge and restaurateur Scott Conant is definitely not in charge, and the proud girl dad's two kids are running the show.
Article continues below advertisement
Scott Conant's kids, Karya and Ayla, are his favorite sous chefs.
The 49-year-old and his wife, Meltem Bozkurt, have two daughters, Ayla Sophia Reina and Karya Eva Maria. Ayla is 10 and Karya will be 8 in September 2020. In a questionnaire with Food Network in 2013, Scott, said Ayla was his favorite person to cook with, and recently his youngest served as camera operator for her dad's IGTV cooking tutorials.
Article continues below advertisement
Scott and his family mostly live in Scottsdale, Ariz., close to Phoenix where his restaurant Mora, is located. He also owns the New York-based Cellaio Steakhouse in the Catskill Mountains. The family splits their time between the two locales since many of Scott's Food Network shows film in NYC at the network's studios in Chelsea.
Scott has a lot of history in the neighborhood, as it's where his former restaurant, Scarpetta, was located. (The restaurant still exists, now inside the James Hotel Nomad, but Scott is no longer involved.)
Article continues below advertisement
Scott Conant married his wife, Meltem Bozkurt-Conant, in 2007.
Before meeting Scott, Meltem Bozkurt made her name in fashion — dog fashion. Her company, New York Dog, sold accessories and apparel for fashionable Manhattan doggies. The Turkish-born entrepreneur married Conant in 2007, shortly after the dissolution of his marriage and business ties with his first wife and ex business partner, Chris Cannon.
Article continues below advertisement
Scott is quite fond of Meltem's family and has even picked up some of his mother-in-law's Turkish recipes. Her family still resides in Turkey, but the Conants visit often, which is easy to understand when you take a gander at her hometown of Bodrum, which is absolutely stunning.
Article continues below advertisement
When he's not cooking, Scott likes to give back to charity.
Scott is clearly devoted to his family, which is probably why he lists his occupations as "Father, Husband. and Chef" in that order. When he's not tending to those occupations, he does a lot of charity work for causes close to his heart like the Keep Memory Alive charity for Alzheimer's research. Most recently, he's been devoted to helping restaurant owners and workers suffering from closure due to the COVID-19 pandemic, as well as keeping NYC food pantries stocked through City Harvest.
He is also currently helping organize for additional federal relief to help bail our restaurateurs and their workers in the face of mass closures in states like New York, California, and Washington. Though his restaurant doors may be closed for now, Scott is still cooking at home with his daughters and sharing their works on Instagram.