How Much Money Does Scott McGillivray Make? Inside His Impressive Net Worth
Scott McGillivray is the host of 'Vacation House Rules', but his net worth is not based on the one HGTV show alone. Details ahead on his net worth.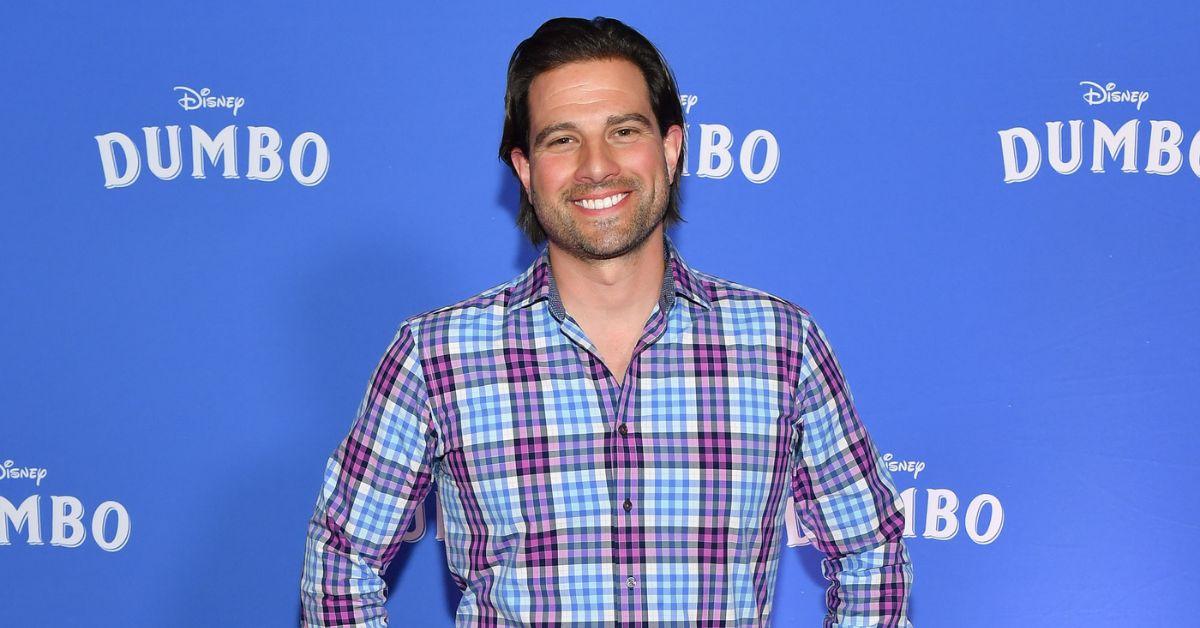 Canadian television host and entrepreneur Scott McGillivray has made a name for himself on HGTV in both Canada and the United States. Scott is the host of Vacation House Rules, and Season 4 aired as of June 3, 2023.
Article continues below advertisement
Although Scott hosts Vacation House Rules, he participated in several other shows in the past that have affected his net worth quite a bit. Not only has he built his impressive net worth on his own, but he's also had help from his brother Andrew McGillivray, who worked with him on multiple shows.
Being active in the HGTV world since 2008 has played a huge role in how much Scott is worth, but his companies are part of the equation. With that in mind, here is his net worth, and what we known about how he's achieved the admirable amount.
Article continues below advertisement
What is Scott McGillivray's net worth?
Being a licensed contractor, HGTV participant, and real estate investor, Scott's confirmed net worth as of 2023 is in the millions. After hosting shows such as Income Property and Buyers Bootcamp with Scott McGillivray, he moved on to his current show Vacation House Rules, with its premise being that he shows homeowners how to unlock their vacation property's full rental potential.
Article continues below advertisement
Scott McGillivray
Host of 'Vacation House Rules' and CEO of McGillivray Group
Scott McGillivray is the host of Vacation House Rules and CEO of McGillivray Group. He also hosted the HGTV series Income Property from 2009 to 2016 and served as a judge on the HGTV series All American Handyman from 2010 to 2012.
Birthdate: April 7, 1978
Birthplace: Ontario, Canada
Birth name: Scott McGillivray
Mother: Gretel McGillivray
Marriages: Sabrina McGillivray (m. 2009)
Children: Myah McGillivray (b. 2012), Layla Chloe McGillivray (b. 2013)
Education: University of Guelph, Honors Degree in Commerce, 2001
Scott McGillivray's net worth is based on more than just television shows.
The HGTV show host is not only the CEO of McGillivray Group and McGillivray Entertainment, he is also the co-founder of Keyspire, a company he founded with a friend from college, Michael Sarracini. All the companies are currently active, with McGillivray Entertainment being the production company for Vacation House Rules.
Article continues below advertisement
According to the McGillivray Group's website, it provides innovative approaches to commercial, digital, and social storytelling. It also works with brands that need end-to-end creative solutions for their branded content and agencies looking for production partners.
Meanwhile, Keyspire is a business outside the entertainment industry, with the company's purpose being to put people in control of their future by removing the mystery of real estate investing. The company also values community and is passionate about working with enthusiastic individuals, per its website.
As you can see, Scott is clearly a very busy guy and has the bank account to prove it — plus he has two young daughters! We're also betting that the HGTV host will not be stopping his trajectory anytime soon.
The hit series Vacation House Rules airs new episodes on Saturdays at 9:00 p.m. EST on HGTV.